I'd like to introduce you to a new app by Sprout Labs.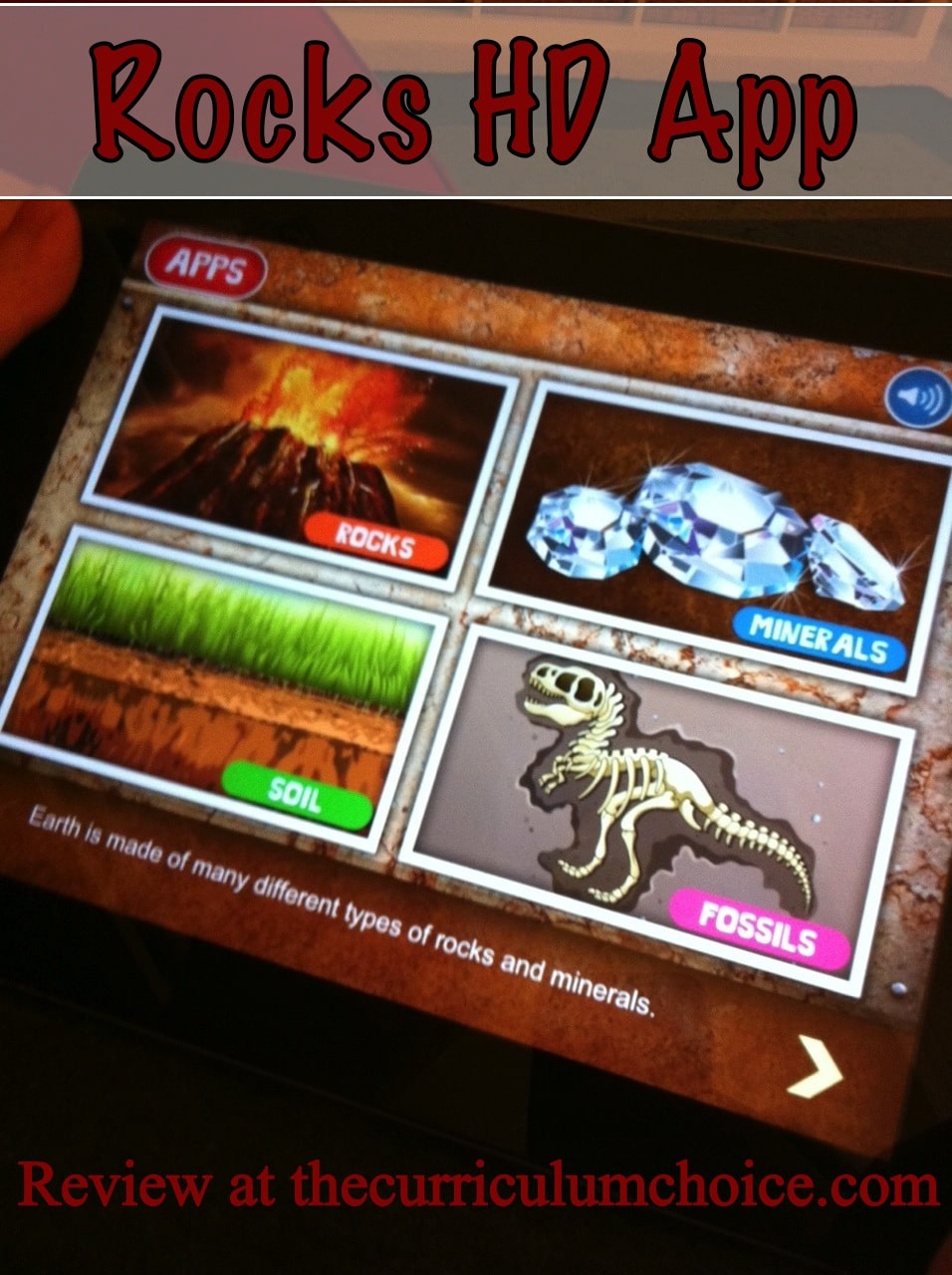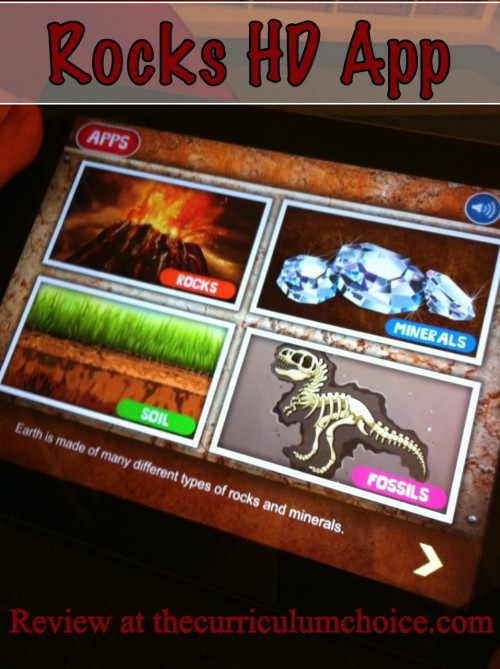 Rocks HD is simple yet fun and educational.
The app has four sections: rocks, soil, minerals, and fossils.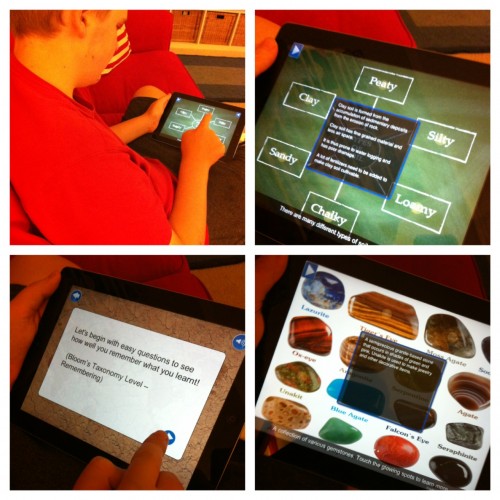 Each page in every section includes a high definition picture and a fun fact at the bottom. There are also glowing circles called 'hotspots' on every page that you can tap to learn more.
When you think you're ready, you can take a quiz on what you've learned in a particular section.
This app has common organization and features with apps my Dad reviewed by Sprout Labs: Butterfly HD, Plants HD and Ecosystems HD) and Water Cycle and Recycle HD.

Notes: There are a few typos throughout the app but that doesn't take away the fun. In the fossils section there are a few places where it mentions millions of years.

Rocks HD is available in the iTunes store for $2.99
~ by Graham, the eldest son of Hodgepodge and Curriculum Choice co-owners, Steve and Tricia Hodges. You can find more of Steve's technology reviews here at Curriculum Choice.