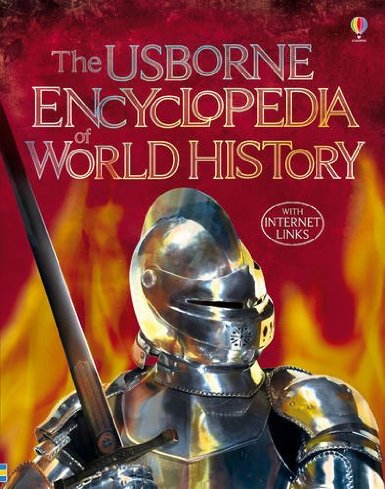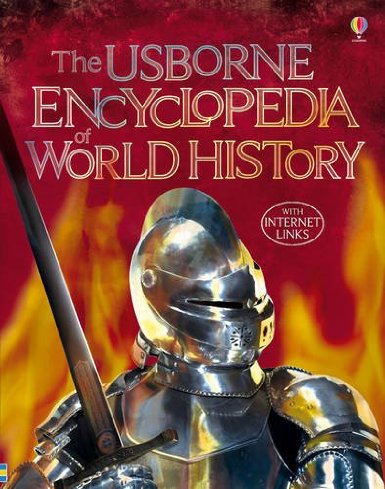 The Usborne Encyclopedia of World History with Internet links is a comprehensive introduction to world history, covering  prehistoric times, Ancient civilizations through to the  early 21st century.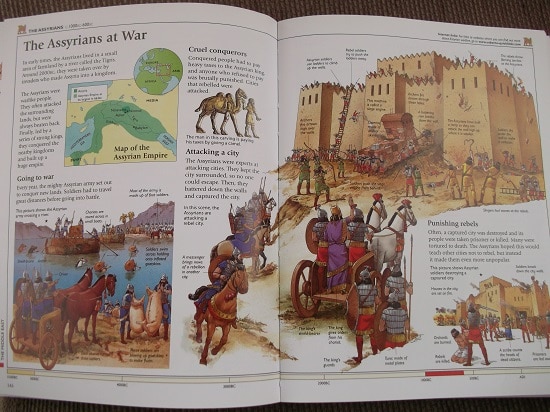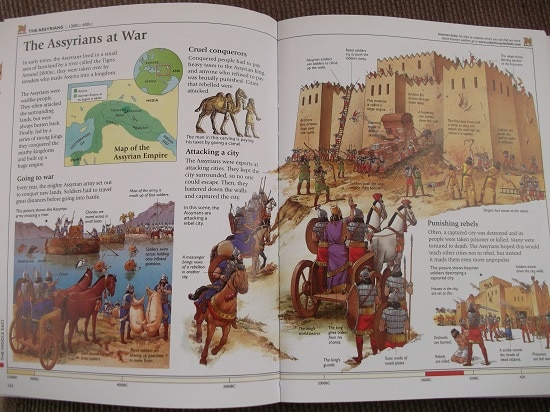 I have used this book as a reference book in our home for many years. We would read the first few pages of our time era or civilization to get a general feel for our studies. We would then add lapbooks and other good books to add depth and richness to our studies – not forgetting to timeline of course ;o)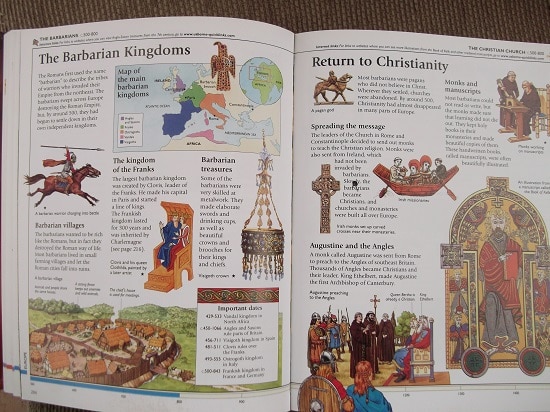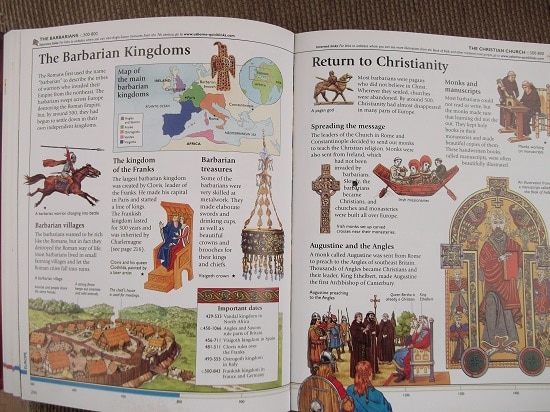 It would be an excellent 'spine' for your history studies. What I love about this book is that it is filled with eye-catching illustrations, maps and photographs which engage the child beautifully. There are many internet links  throughout the book which invite the child to explore and learn more about a historical event or time period, as well as links to free downloadable maps and pictures. These internet links would have taken me ages to source, this book has done it all for you.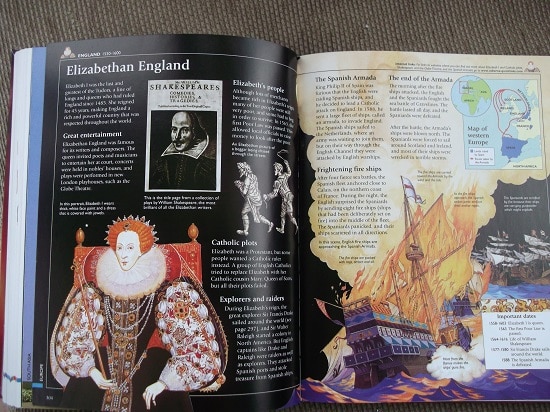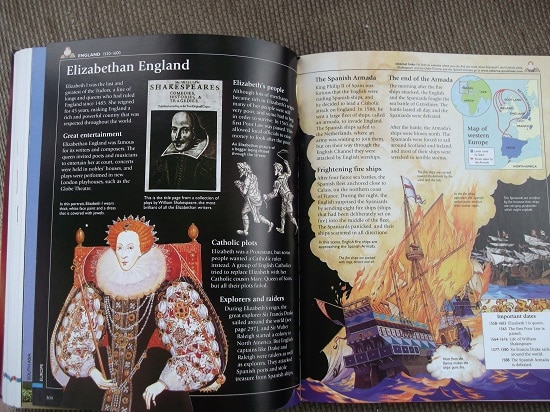 Personally, what I do not like about this book is that it has been written from a secular point of view. The first few chapters of the book cover the 'Old World' theory of earth being millions of years old, as well as the Big Bang Theory and Evolution. In light of this teaching – which I personally do not agree with, we have not used the first few chapters of the book. However, I would not let this put you off adding this book to your bookshelves. There really is enough excellent material in this book to make it a useful addition to your learning.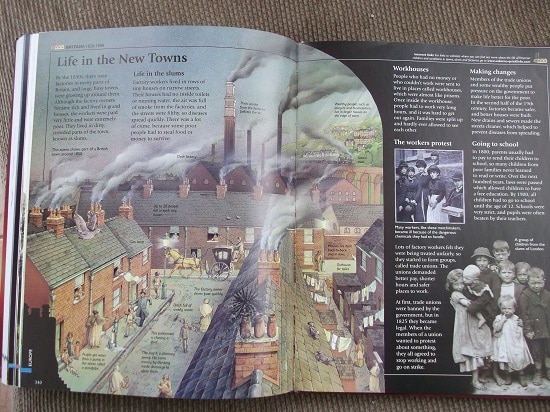 This book would get a 4 * rating from me – loosing one star for the first few chapters.
You can purchase this book from Amazon.
Shirley blogs at ' Under An English Sky' where she shares about their seasonal living, faith-filled, Charlotte Mason inspired home schooling days.