Red Chair Press graciously allowed me to review their Funny Bone Readers: Developing  Character series of books along with the lesson plan and activity book.  Having one child just entering the world of reading, I was excited to get started on this series, especially since it focused on character development.  These colorful and delightful books help a child learn to read while nurturing a quality character.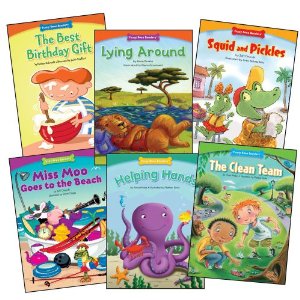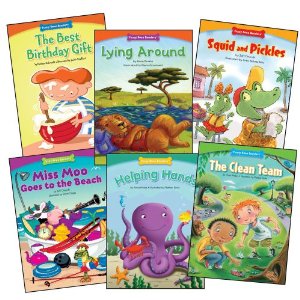 Funny Bone Readers uses fun and silly characters to make connections to several important character traits.
Fairness
Trustworthiness
Respect
Responsibility
Caring
Citizenship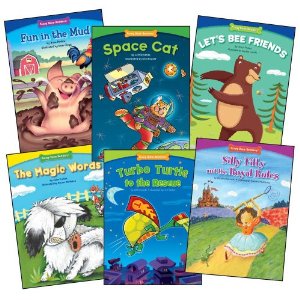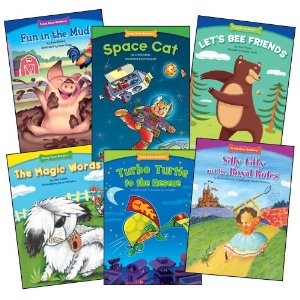 I found these books to be truly enjoyable.  My daughter and I had a wonderful time reading all the stories.  Even my older children loved reading these books to my younger children.  This is a wonderful way to reinforce reaching skills and character development in one sitting.
The lesson plan and activity book enhanced the books by giving you plenty of ideas to reinforce the lessons.  Along with the lesson plan book, you can divide up these books by traits, phonics, or into weeks to gain the full  benefit.  You could plan a six week study using two books a week that focus on each character trait.  You could plan a 12 week study using one book a week to focus on phonics and one character trait every two weeks.  The books are short and flexible enough to add into your current reading or character development  program.
Red Chair Press offers a few ways to purchase the sets.  You can purchase 12 books and ebooks (on CD) for $48.00 until August 31st.  You can purchase the Lesson Plan and Activity book for $29.95.  If you are in a co-op you can purchase Complete Classroom Set 72 books (6 each of all 12 titles) plus a Lesson Planner and interactive eBooks CD-ROM for $295.00.  You may also purchase additional sets if your co-op has more than six children.