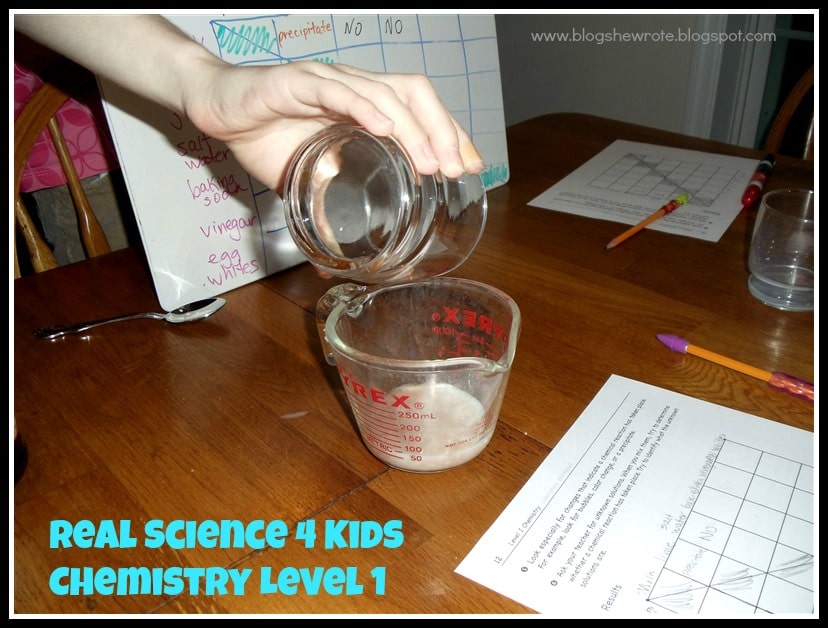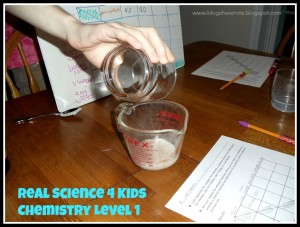 We are studying chemistry as a family this year and I've been able to use Real Science 4 Kids Chemistry Level I as part of the adventure.
I've enjoyed using it for several reasons:
It's well organized into 10 topics which are designed to teach over a week.
The chemistry is not watered down. The program uses real chemistry terms and teaches concepts in a way 4th-6th graders can understand.
There is a chapter to read and a lab activity for each topic.
The lab worksheets are well written and have good spacing for the student.
The tools and materials for each lesson are clearly laid out and easy to find.
The illustrations in the text are clear.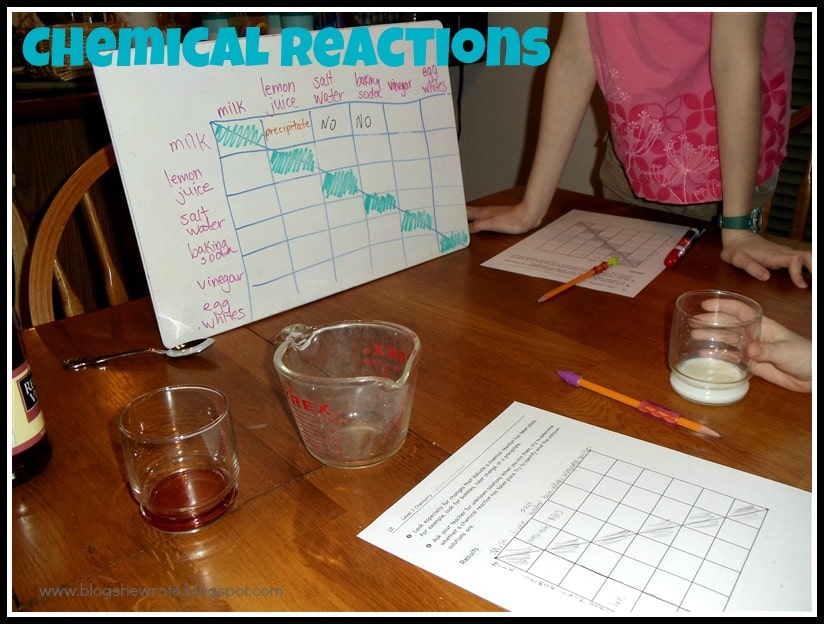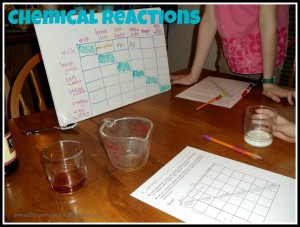 Each week we read the chapter and do the activity. It's very neatly laid out that way. The directions are clear and easy to follow. Despite the age differences of my children, we've been able to work together. So far, there are terms introduced that are new to my oldest- though the concept is not new. I'd like to see more than one activity to develop a concept at this age range.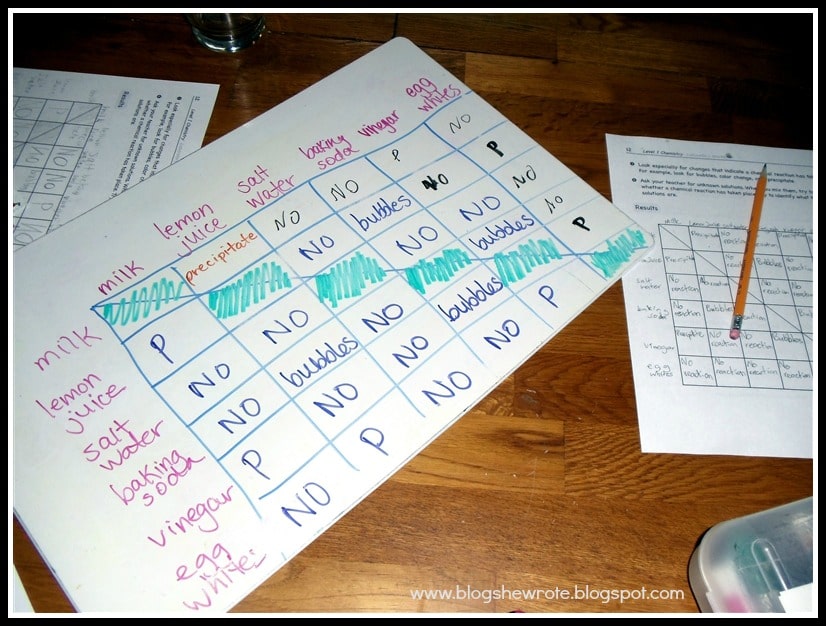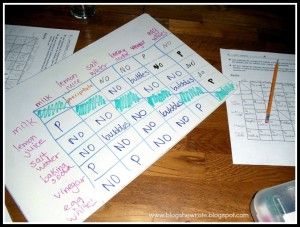 The cost for Chemistry Level 1 is $75 which can be purchased as a set or a la carte. The teacher's manual, the textbook, and a lab workbook for each student are all necessary for the program. There is a CD option available.
Keep in mind that the cost is for one of the modules which is one quarter's worth of curriculum. In order to have a full year of science, you would need to purchase all three at $75 each plus the lab workbooks for each student at $18 (unless you have the CD).
Heather W blogs at Blog, She Wrote where you can read about her family's adventures using unit studies with a sprinkling of unschooling and Charlotte Mason style homeschooling. This year they are homeschooling 9th, 7th, 5th, and 2nd grades.