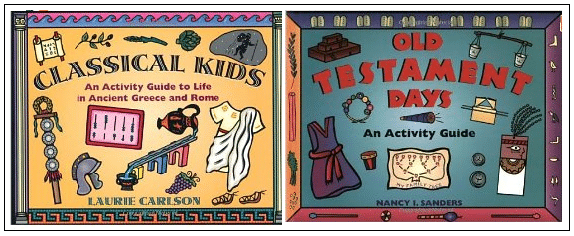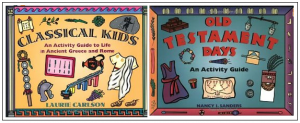 An activity of any kind is sure to bring life to your child's studies.  Often, we will be reading a book and I can just tell that my son doesn't truly understand what I'm talking about.  When material is new, it is understandable that there would be questions.  We have been learning about ancient times this year, and that can be really difficult for young children.  Of course they are great at memorizing facts and answering questions, but children just assume that everyone has been just like them, so conveying to them how other people lived can take a bit of work.
Two resources that we have used this year to help my children understand what life was really like thousands of years ago are Old Testament Days and Classical Kids.  They are activity books that each have around 100 ideas/activities to do with your children pertaining to ancient times.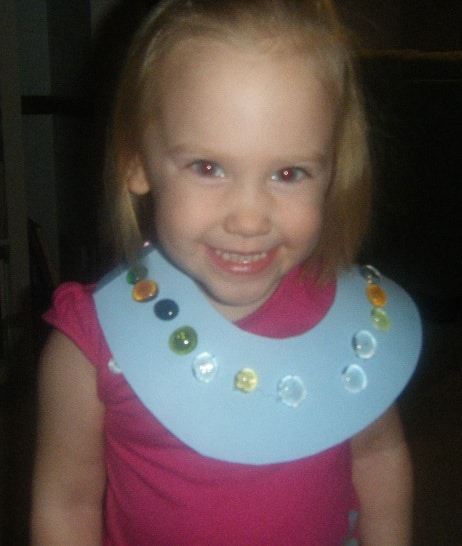 Old Testament Days covers approximately 2000BC – 400BC in the region known today as the Middle East.  You will follow Abraham and his growing family as they travel from place to place, end up in Egypt, and then travel around some more.  You will learn how the Israelites dressed and kept themselves clean, what they used to make music and fight in battles, what they ate and much more!
What I love is that these activities are easy to add in to whatever history curriculum you are using.  If you are learning about a particular subject and feel like you children need a little help understanding (or could just benefit from a little fun reinforcement!) just pick an activity that relates and add it in!  Many of the activities are preceded by a few paragraphs of information pertaining to it, which could even make it into a stand alone curriculum for a young child.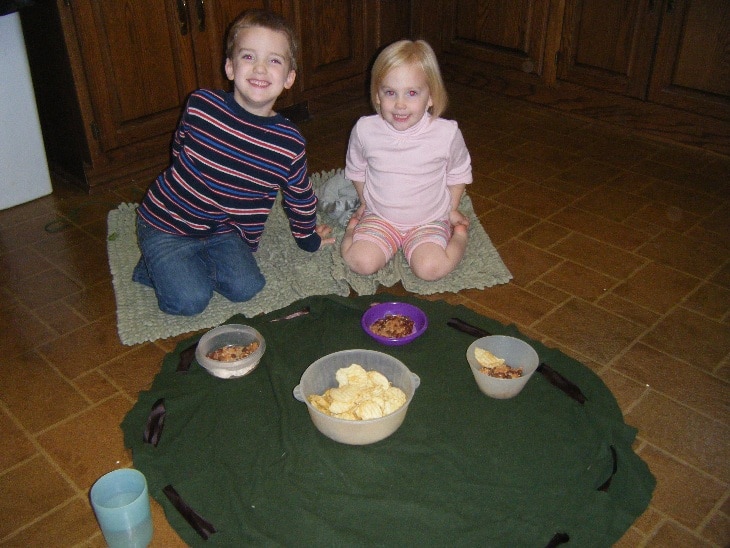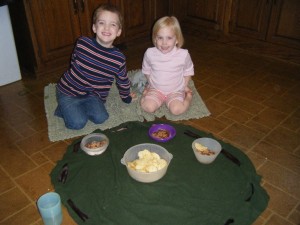 We have done many of these activities this year.  Each time I get this book out, my kids get excited!  They always look forward to doing these activities.  Here are some of the ones that we have done this year:
Writing our names in hieroglyphics
Making a table like Abraham and Sara might have used
Cooking up Lentil Stew
Making a decorative anklet
Making Unleavened Bread
Making the ten commandments out of clay
Making a doctor's kit
Making a trumpet (like Joshua)
Building a salt-dough map of Israel
Washing our feet, face, and clothes like the Israelites
Making a borrow and arrow
Making a shield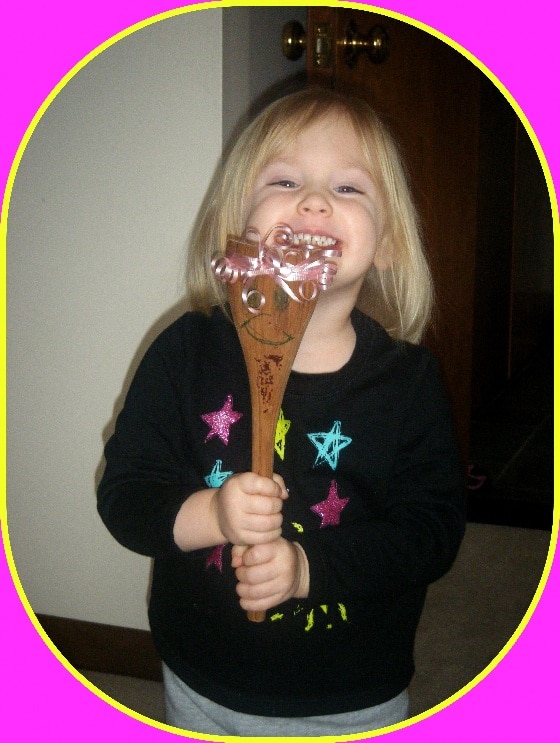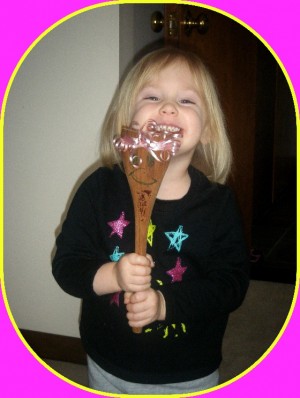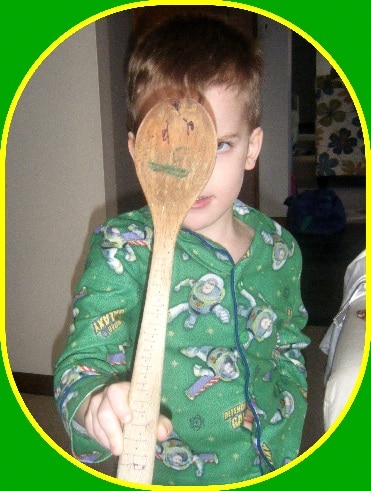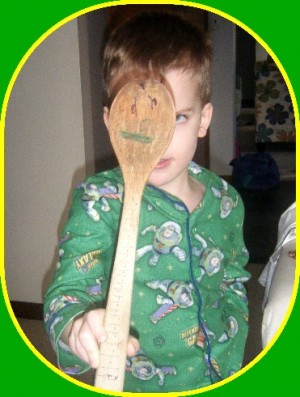 We have just recently started using
Classical Kids
, which covers Ancient Greece and Rome.  My two-year-old daughter was so excited when she saw the book for the first time.  The two books look very similar, but have different coloring to them and she noticed that and said "You got us a new one!?!"  We have read a few pages in this new book about the cities of Sparta and Athens, the theater, and Aesop.   We even wrote our own fable just like Aesop did!  We just entered into learning about the ancient Greeks, so we have so much more to do from this book.  Here are some of the types of things that we are looking forward to doing this spring and summer:
Mimicking ancient Greek and Roman dress
Learning to cook like the Greeks and Romans
Learning about math like Pythagoras did
Learning about the night sky like the Greek astronomers did
Creating art like the ancient Greeks did
Making an abacus and counting in Roman Numerals
and much more!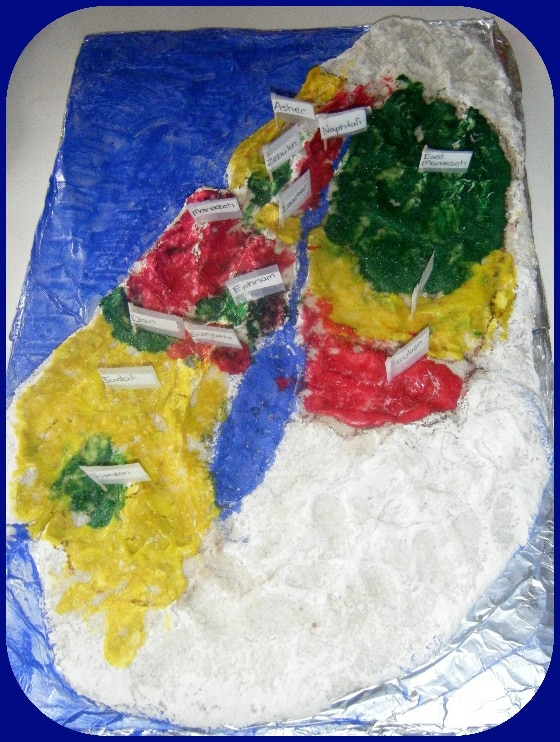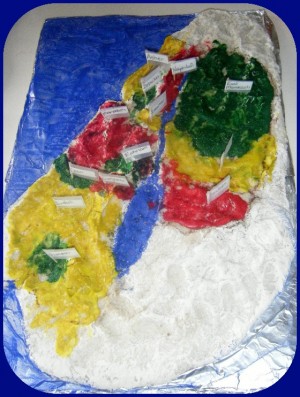 If you are studying ancient history, I cannot recommend these handy activity books enough.  They really make history come alive and are just a lot of  fun!  I know your kids will get excited whenever you bring out one of these books, just like mine do!
I was not compensated in any way for this review.  I just wanted to share with you a great resource that my children and I have been enjoying this year!
~by Amy, Living and Learning at Home