Like most of you, I am pulling together resources for the new academic year. Here in England we are still hard at work until the latter half of July, then the summer holidays stretch out before us for the entire month of August – bliss! But before those carefree days can commence, I need to have all my ducks in a row for the autumn.
I was pondering over a few electives for my soon-to-be junior. Time passes quickly and before you know it she will be off to University. There are things that I want her to know aside from Math and English, life skill kind of things.
As I was trawling various homeschooling sites, blogs and YouTube channels, I came across a very interesting looking resource called Life Prep for Homeschooled Teenagers by Barbara Frank. After hearing a YouTube homeschool mum (sorry, can't remember who it was – I watched quite a few videos that day) talk about it my interest was piqued enough to purchase it. Having now spent some time reading through it, I am so glad that I did.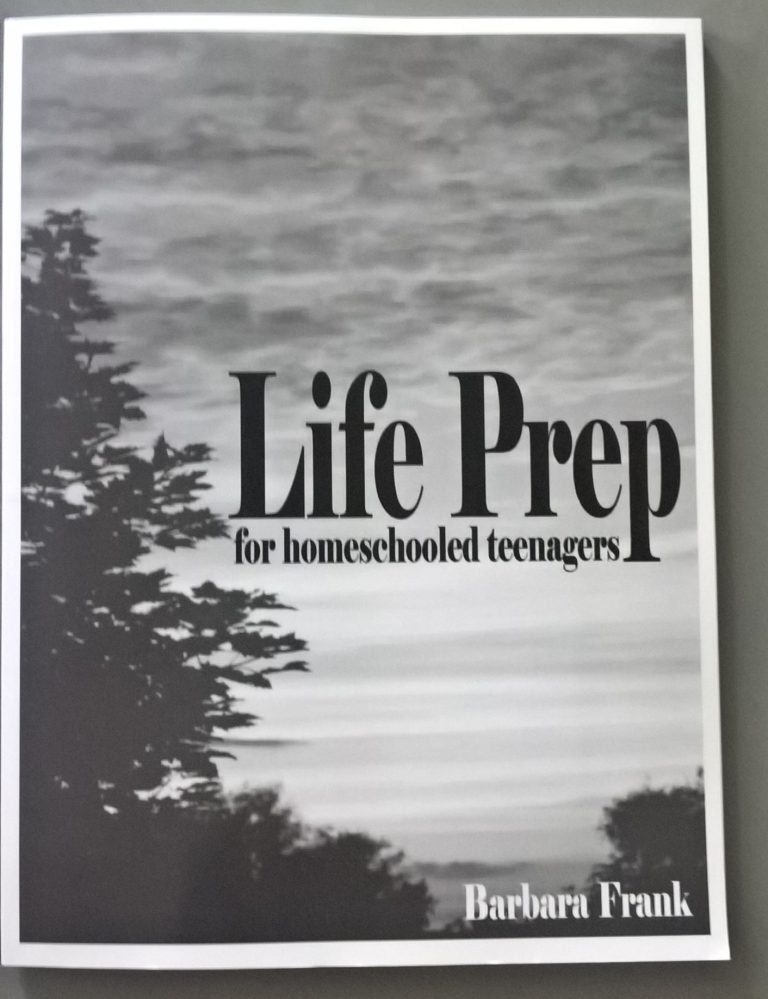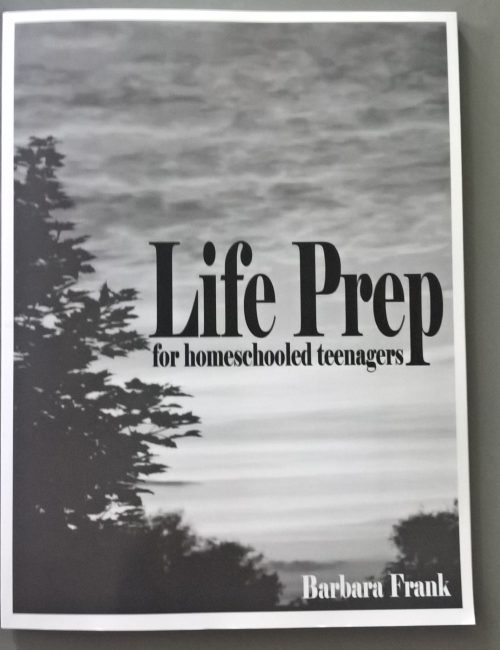 Barbra Frank says that this course is "a parent-friendly curriculum for teaching teens to live as morally and financially responsible adults" and that is exactly what this course is all about.
This life-prep course has lessons for the work-bound and the college-bound teenager. It teaches life skills by having your teen complete projects which requires reading and researching and completing 'real-life' projects that are related to life choices that they will be faced with. For example, The Food Expense Project. The cost of food is something that we all deal with every single day of our lives. You would think that perhaps cooking for one would be a doddle – but it's not as straight forward as it initially appears to be. The student is asked to do various things such as drawing up a budget and a nutritionally sound menu for a week, make a grocery list, do all the purchasing and get involved with the preparation. (There is obviously more to this project but my brief explanation is to give you a general idea of the kind of thing your teen will be doing).
Another project is the Rent Project where your teen has to look in the classified section of the paper and find rentals, not just in your own town but in other areas too. Once your child has completed his research on rents, deposits, amenities, late fees etc, he/she will need to draw up a comparison chart and decide for him/herself which is the best deal.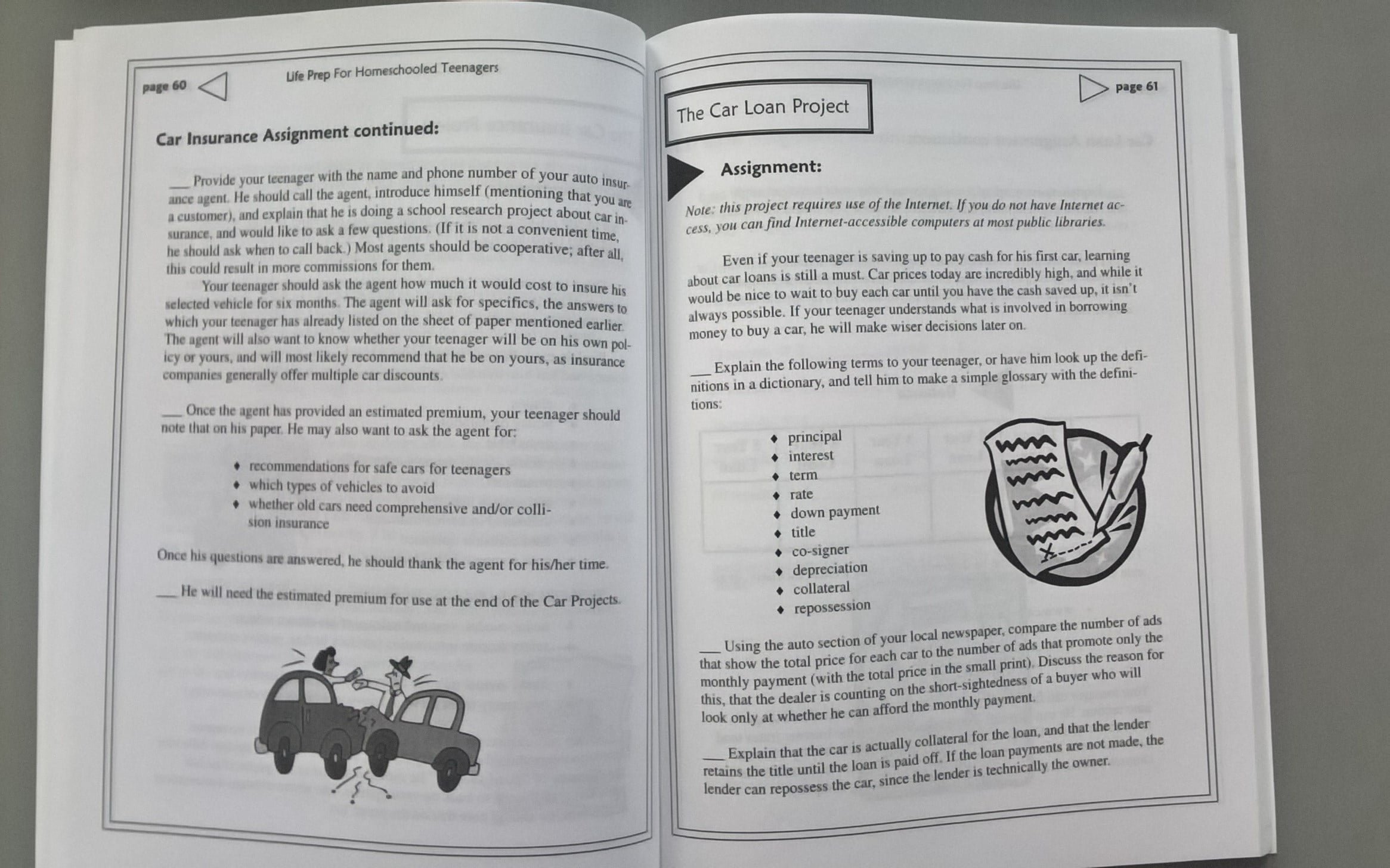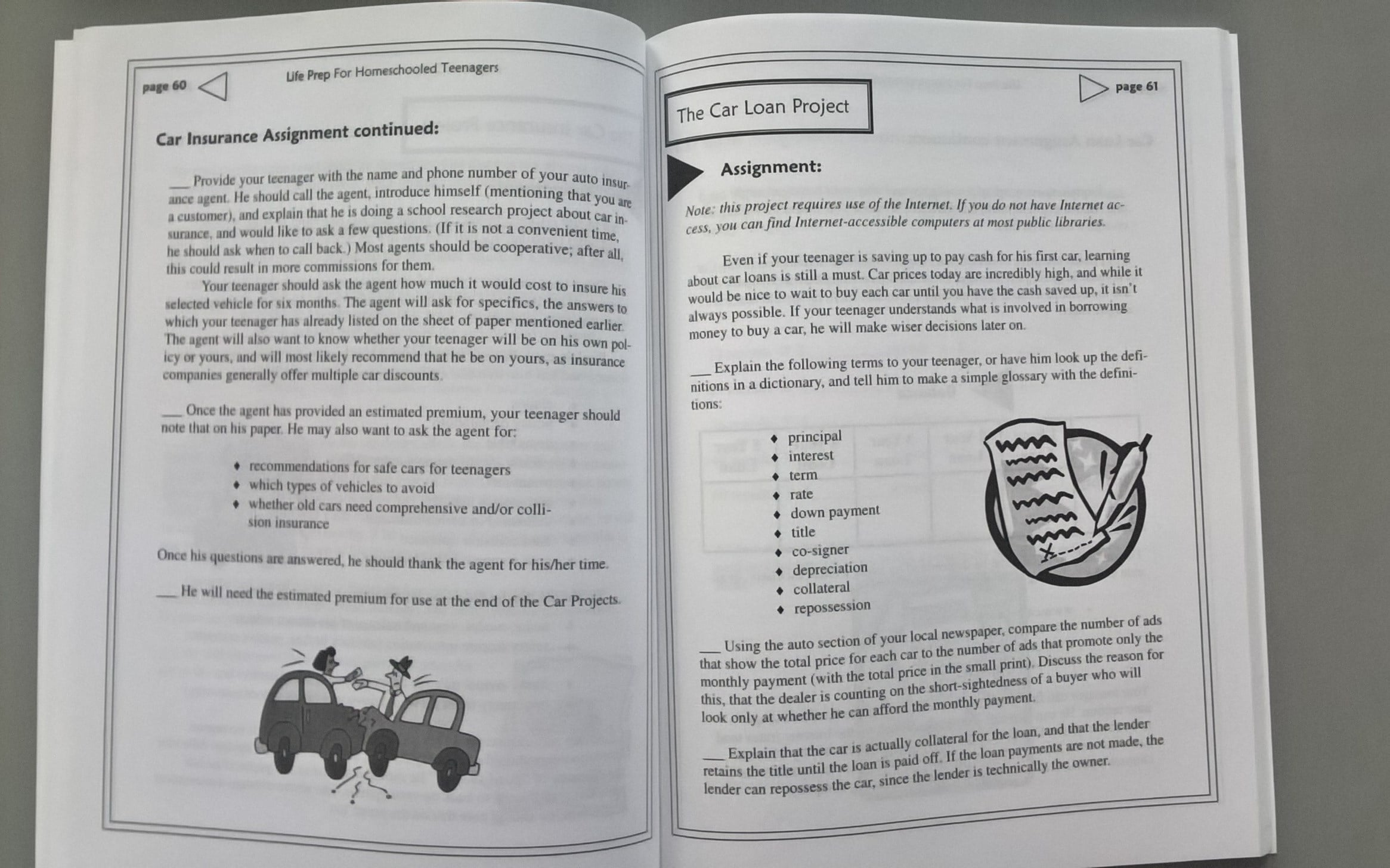 By the time your teen has finished this course they will have had hands-on practice in Credit Cards, Purchasing a Car, Purchasing Health Insurance, Renting a Flat, Getting a Mortgage, Dealing with Tax, Budgeting, Grocery Shopping, Paying Utilities etc…
For the college-bound teen there is a College Application Essay Project and College Applications – all valuable skills to learn now while they are young and have that 'clean slate'.
Life Prep for Homeschooled Teenagers has a detailed book-list of recommended reading along with an explanation from the author on the content of each recommended book and why she recommends it – I personally love that.
Life Prep for Homeschooled Teenagers can be purchased in England from Amazon.co.uk for £14.00
In the U.S you can purchase it from Christianbook.com for $20.99 or from Rainbow Resource Center for $20.75
Save
Save