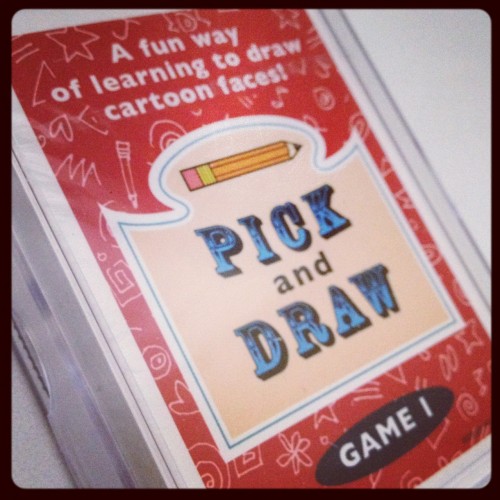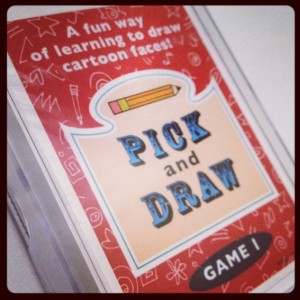 Would you like a fun family game that also inspires creativity (many times LONG after the game is over)? Do you want to learn to draw cartoon faces?
Pick and Draw might just be the perfect game for your family.
Our family has had so much fun with this simple deck of cards. I don't think we'll be stopping any time soon, either. There are over 60,000 possibilities with this game!
Pick and Draw is really quite simple. As the creator of the game says, "No, it's not a gimmick. And yes, it only costs $10."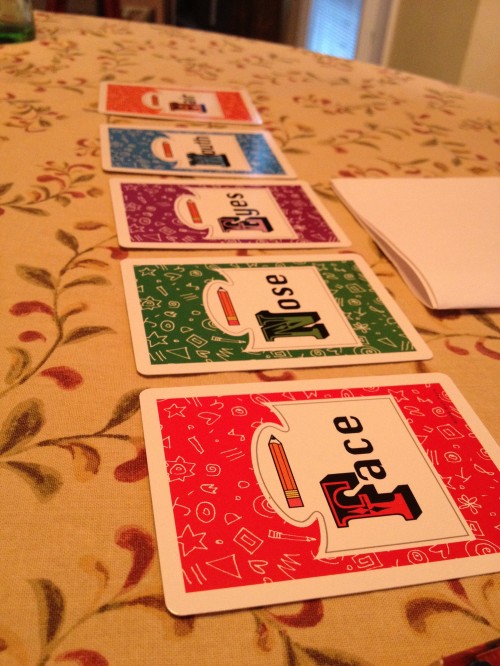 About Pick and Draw:
The game is played quite easily: Each player draws a face, nose, eyes, mouth, and hair card. These cards all have SIMPLE shapes on them, which ensure success with each drawing. The combinations really are endless, so the drawings are always changing.

The game can be played alone, or with a group.

No matter what your drawing skill level, your cartoon face will always look GOOD!

You can see exactly how the game is played – try a hand now!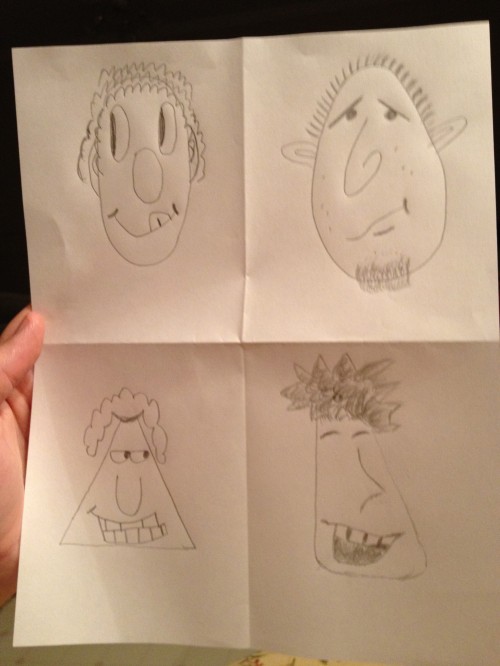 What This Mom Loved About Pick and Draw:
We played this game initially for over an hour. There was much laughing, and a lot of complimenting others' drawings. My children's confidence in their drawings was amazing. I don't think we are very "artistic" in our homeschool, and this made me feel differently!  Each of my children now have cartoon faces taped to their bedroom doors.  

The children (and adults) were inspired to draw beyond the game. The day after we first played a certain someone texted me a picture that he had been "cartooning" from his desk at work.

All you need for the game are pencils, paper and the cards. This would make a WONDERFUL present for someone. It's also great to keep in the car or fun to play with friends while you are waiting somewhere.

The game also inspired my children to WRITE. They were coming up with speech bubbles for their cartoon faces and writing stories. How great is that?
Pick and Draw is just one of those "home run" resources that I know we will continue to use for a long time to come.  It was a pleasure to play this game, and I'm thankful to Rich Davis for sending me a copy for review!