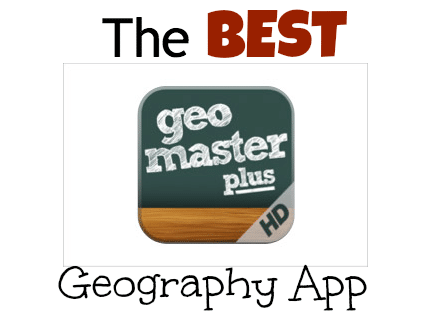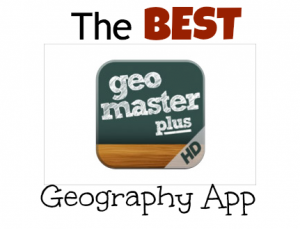 Geography is one of those subjects that is best learned through multiple approaches.
My children trace maps, draw maps, and complete mapping exercises in our history curriculum.
One learning method, however, that ALWAYS speaks to them (no matter the subject) is using an app on the iPad.
Enter GeoMaster Plus – one of our all time favorite learning apps.
About GeoMaster Plus
This is the $3.99 version of GeoMaster.  (You can also download a  $.99 version of GeoMaster without as many features.)
GeoMaster Plus quizzes my children in a fun, interactive way.  They love the fast pace quizzes and the variety of games.
My son (who was then six) learned all of his US states and capitals and could LOCATE THEM ALL on a map in just two minutes!
It's as simple as a state, country, or capital being flashed on the screen, and the user tapping where it belongs. Fun sound effects and simple graphics against a blackboard make the app very effective.
Geography Quizzed:
US States and Capitals
European Countries
African Countries
French Departments
Latin America Countries
Asian Countries
Famous Monuments
Flags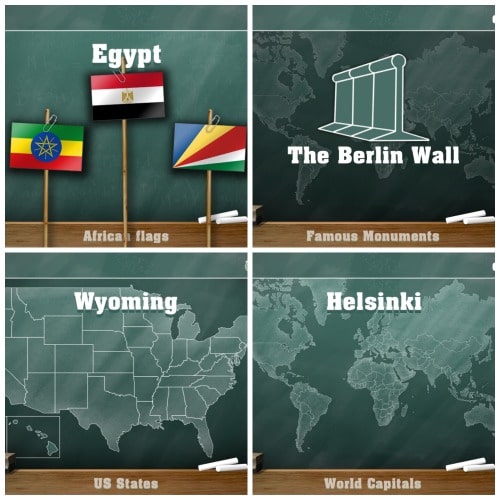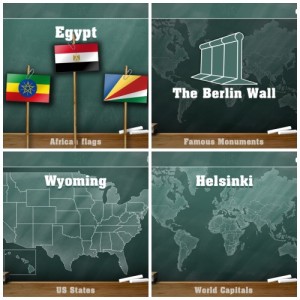 3 Features We Like in GeoMaster
The Atlas – you can find out more about the different areas of the world in the atlas – population, languages spoken, etc…
Record Keeping – my children each have their own profiles to keep track of their progress
Learning ALL the time – each time the app is opened we learn something – mom and dad have been learning a lot, too!
Most of all, GeoMaster is a quick something I can keep in my "bag of tricks" for our homeschool. When I am busy helping someone else, or we just need a change of pace, I find myself saying, "Why don't you play some GeoMaster?"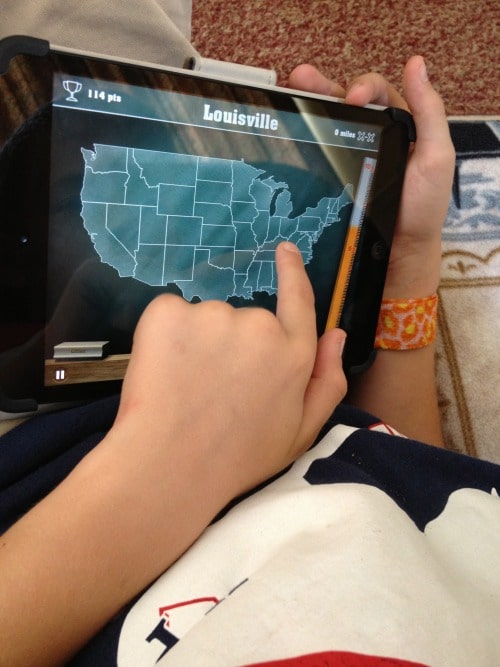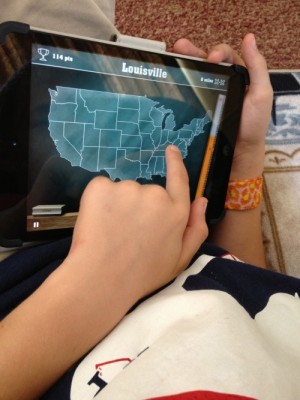 And… the answer is always "Yes!"
~ written by Mary, of Homegrown Learners