This year our sixth grader asked if she could have the Apologia Exploring Creation with Botany textbook to simply study on her own. Of course! This is a perfect text to enjoy during spring and summer – independently or with multiple ages. Have you considered independent homeschool science studies in your homeschool?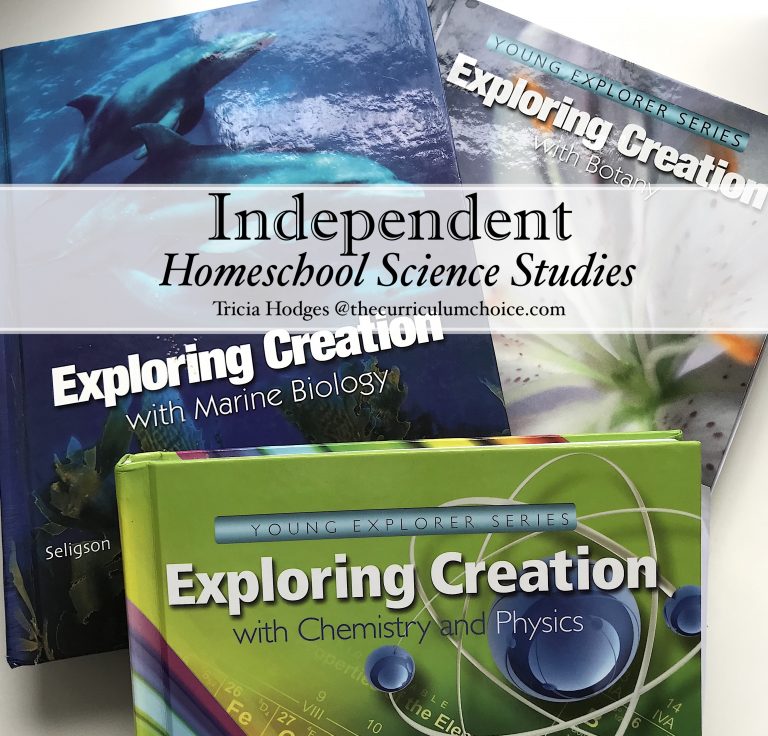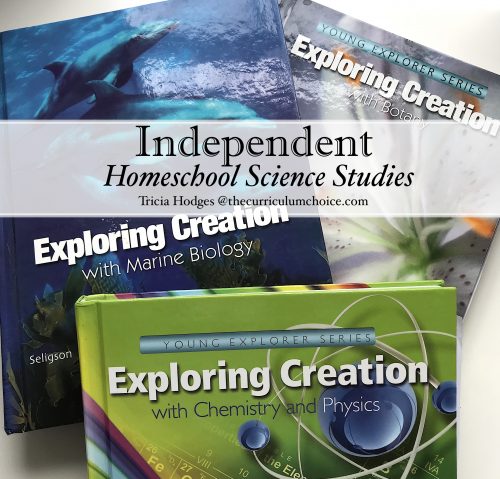 Each spring we have a family discussion about what science to study the next homeschool year. This past year we decided on Chemistry for my high schooler. Then 6th and 4th graders joined in with Exploring Creation with Chemistry and Physics. We like to have all our ages studying the same subject because it is more fun that way. And multiple age homeschool science keeps things simple.
Independent Homeschool Science Studies How To
Just how to put together independent homeschool science studies? It's really pretty simple.
Pick a topic.
Get a notebooking journal too. (optional but it sure helps!)
Set some goals.
Have a weekly meeting to discuss progress.
Plan some fun field trips.
Independent Homeschool Science Studies Considerations
Consider your child's learning style. My middle schooler loves to learn on her own. She adores spending time with a book to learn more about a subject. If your child is an auditory learner, he may thrive with an auditory resource on the topic. More on auditory learning with Apologia.
Consider your child's age and maturity level. As a sixth grader, my child was at the upper end of the suggested age for this Apologia textbook. Based on experience, I knew she could definitely complete independent homeschool science studies.
Consider your homeschool work load. Some years one more subject may just be too much. But this year we had the homeschool space.
Consider the desire to learn. My young scientist had a desire to learn more. So I knew she would be motivated to read independently.
Consider the schedule and time of year. My daughter's timing was perfect for Botany. She started her study last summer, paused it through the winter (with all the busy times of the holidays) and picked it back up when things were blooming again this spring.
Benefits of Independent Homeschool Science Studies
With independent homeschool science studies there are many benefits!
Flexibility – there is some freedom there. Read at bedtime or at lunch time. Take the textbook with you in the homeschool 'bus' on errand and extracurricular day.
Delight of learning – allow your child the gift of choosing and learning on his or her schedule. Spread it out over a full year like my daughter did. Or gobble it up in a couple of months!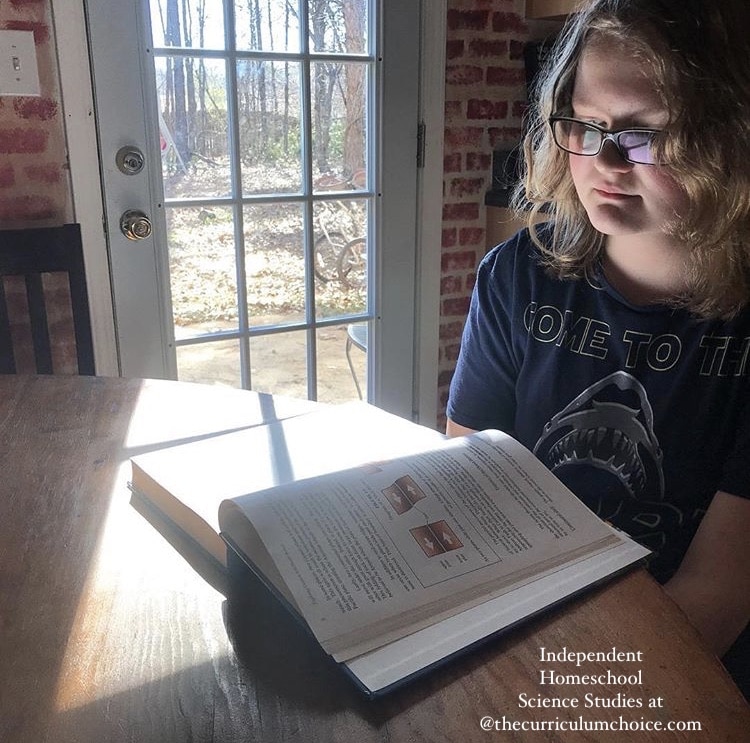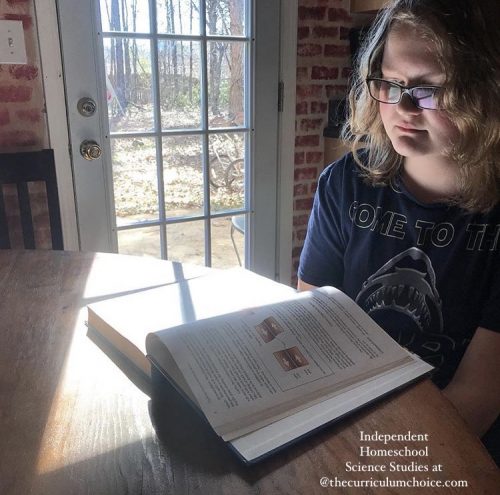 Let's just say she is currently gobbling up three Apologia texts. Two in the Exploring Creation series – Chemistry & Physics plus Botany. And she pulled the high school Marine Biology off the shelf – because why not? So thankful for these great resources and the freedom of a homeschool schedule.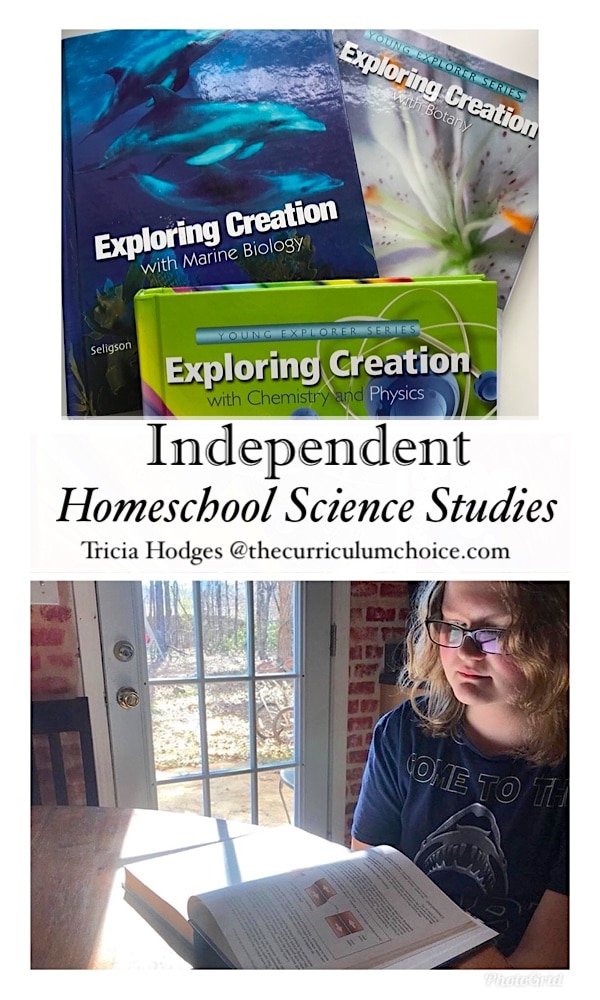 In summary, consider independent homeschool science studies in your planning. There is really not much for you as the homeschool parent to do other than gather the resources and guide and oversee the schedule. Then, step back and watch your child delight in independent learning.
Looking for More Apologia Resources?
You might like my reviews of:
Where Can You Find Science Resources for Independent Study?
Browse the selection of Apologia science texts for all ages, plus notebooking journals, science kits and more at Apologia.com.
How about you? Have you and your students enjoyed independent homeschool science studies?