Science is everywhere; it shapes our everyday experiences. For young learners, science is an extension of their everyday world. We don't have to teach young children how to wonder, discover, and explore through play. They do it naturally.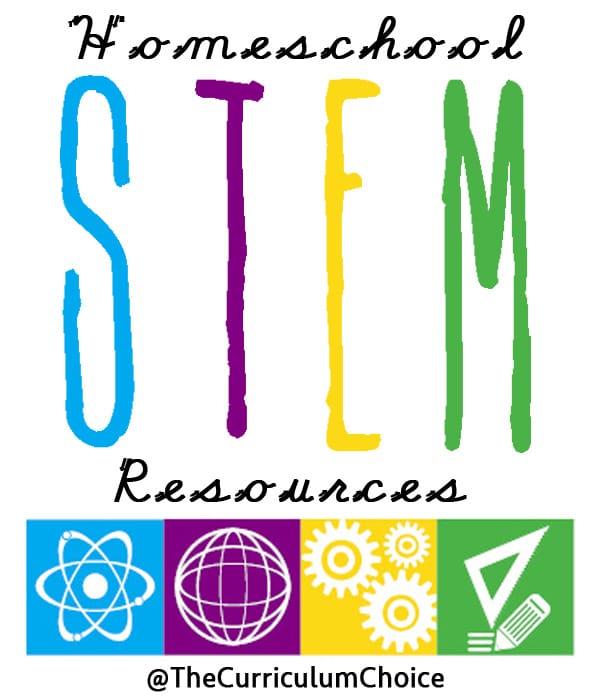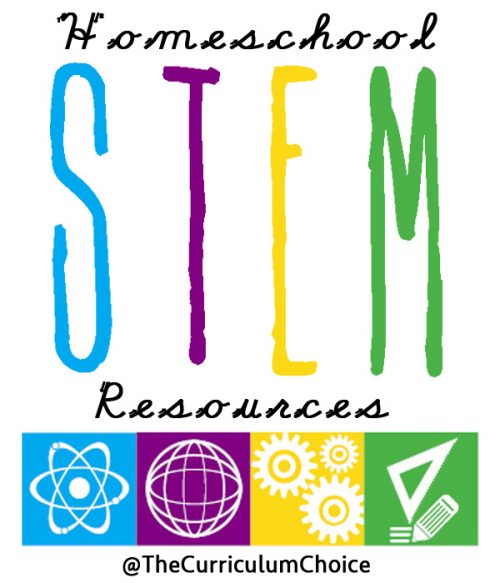 The push for science, technology, engineering, and mathematics initiatives — coding workshops for elementary school children, or extended-day science experiments for middle school students — reigns at the forefront of the education conversation today. Anyone in the classroom knows that science can be a tough subject to teach, with educators at times overwhelmed with the amount of material to cover, and students simultaneously discouraged with the amount to master.
~Don't miss the science discount code and giveaway at the end!
From The Curriculum Choice Archives
At The Curriculum Choice we have shared tips for choosing homeschool science curriculum. Be sure to browse the tabs above to find curriculum reviews.  You might also enjoy these that we've selected from our archives.
Homeschool Science Curriculum Resources From Curriculum Choice Authors
The Curriculum Choice authors have active blogs where they regularly offer ideas and experiences about their homeschool adventures. Below are posts on their tips for choosing homeschool science curriculum.
Eva from EvaVarga.net
Prior to homeschooling my children, I worked full-time as the science specialist at two public schools. In this role, I developed science lessons for all grade levels, primary through grade six. I also worked regularly with the high schools to train high school students to teach learning stations and serve as trail guides during our annual field trips. I've also collaborated with many resource specialists to expand upon these experiences and provide students with a better understanding of real scientists and their work.
Teaching science is my passion and now that I homeschool my kiddos, I have been sharing this passion with my readers. On my blog, I regularly provide hands-on lessons and printables at no cost. In addition, I have put together several curriculum units that provide instructional guides for a complete year of study. Here are are a few of my favorite lessons:

Cindy from Our Journey Westward
Nature study IS science – and can be such a fulfilling way to learn about biology topics and earth & space sciences. Nature study was a main mode of science instruction in the elementary and middle school years for us – and we made so many wonderful family memories, too. I've written NaturExplorers nature study curriculum for more than 20 topics to help you teach real science and cover each topic thoroughly.
For the science subjects that didn't quite fit in with nature study during the elementary and middle school years, we often turned to unit studies using wonderful spine books, meaningful activities and living literature.
The late middle school and high school years have often found us digging into Apologia curriculum for science. However, Apologia doesn't jive with every student, so we went on a quest to find curriculum that took a slightly different approach. Ellen McHenry's curriculum earned a most-welcomed spot in our schedule!
What about the high school student for whom there really is no curriculum to meet her interests? We decided to create our own! I've laid out how we designed our student-led equine course that can give you a framework to help you design your own course for any interest.
And finally, a couple of resources that will help you add more STEM to your homeschool: 25 Creative Candy Math Lessons and Paper Airplane Graphing

As a scientist, I love Apologia's courses for high school.  In fact, I once wrote:  "Because of the Apologia science texts, homeschooled high school students have access to better quality science education than most students in public or private schools, even if their parents do not know science."  I have written about these textbooks extensively, reviewing them and  discussing how to make them fit your teen's needs.  For a summary of my articles about Apologia high school science, see a previous Curriculum Choice Author Feature.
Another important approach to homeschool science is to round out any textbook learning with science reading.  A good biography, a clear discussion of a topic, a historical introduction to a field of learning—these can inspire a student and make the textbook learning much more relevant.  I discussed our family's science and math reading  and have reviewed some math and science books, although most of the books our children have read on the topic are not listed.
Finally, any discussion of science among homeschoolers will eventually lead to the question of origins.  These questions are addressed extensively by several organizations, and I have recently reviewed books representative of the two main Christian views:  God in the Lab by Ruth Bancewicz and Busting Myths by Sarfati.  Also very valuable is Total Truth by Nancy Pearcey, which looks at a historical perspective of origins, among other things.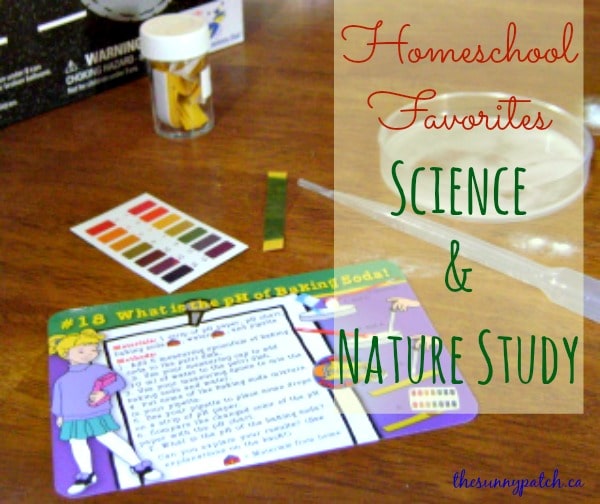 Tonia from Happy Homeschool Nest
Science was not my strongest subject in school but I've come to love it while homeschooling my daughter. We used the 4-year sequence in the early years (laid out in The Well-Trained Mind), covering biology, earth & space, chemistry, and physics. During the middle school years, we used a more interest-led approach. My daughter chose the topics she wanted to cover and I provided a set of guidelines – the learning was all up to her. In those first six homeschooling years, we didn't touch a science textbook! Instead, we used a variety of books and materials, and I really wouldn't change a thing!
A few more science-related posts:

Heidi from Starts At Eight
Science is one of the subjects I have hopped around a lot in. I remember when I first started homeschooling my now graduated daughter, I bought and tried to use a public school curriculum. That was an epic fail. Since then I have also used unit studies, online courses, things with and without hands on labs, you name it. I am always happiest when there are less labs, but the kids like to get things messy, especially my 10 year old who recently took on a  fetal pig dissection!
Here are some other options we have come across or used:
Tricia from Hodgepodge
When it comes to science learning, we love it all and we love to learn in a variety of ways. I have a couple of auditory learners who learn best with the audio versions of Apologia's texts, the instructional DVDs and Apologia Online Academy. All my scientists adore hands on experiments. Independent learning with electronics experiment kits (like those pictured above) is another favorite we cycle through.
Lately, my youngest scientist has been going through all of the Smarter Every Day and Brave Wilderness YouTube videos. We always like to do as much learning as we can together. Like our:

Next year we are looking forward to Chemistry with all our ages!
The Curriculum Choice Review Team Features
Now for the discount code and giveaway!
Author Eva Varga is offering a 20% Cart Discount on the purchase of curriculum in her science store! Just use code tcctryme17 for 20% off your purchase through 4/14/17.
Eva Varga is also generously offering one curriculum unit of choice (value $19.90) to one Curriculum Choice reader! Be sure to browse her science store to find out more about all her hands-on, inquiry-based science curriculum. This contest is open to both U.S. and international entries.
a Rafflecopter giveaway

Be sure to SUBSCRIBE so you won't miss any reviews from our team of veteran homeschoolers!
~ Hosted by Eva Varga
Save
Save
Save
Save
Save
Save
Save
Save
Save
Save