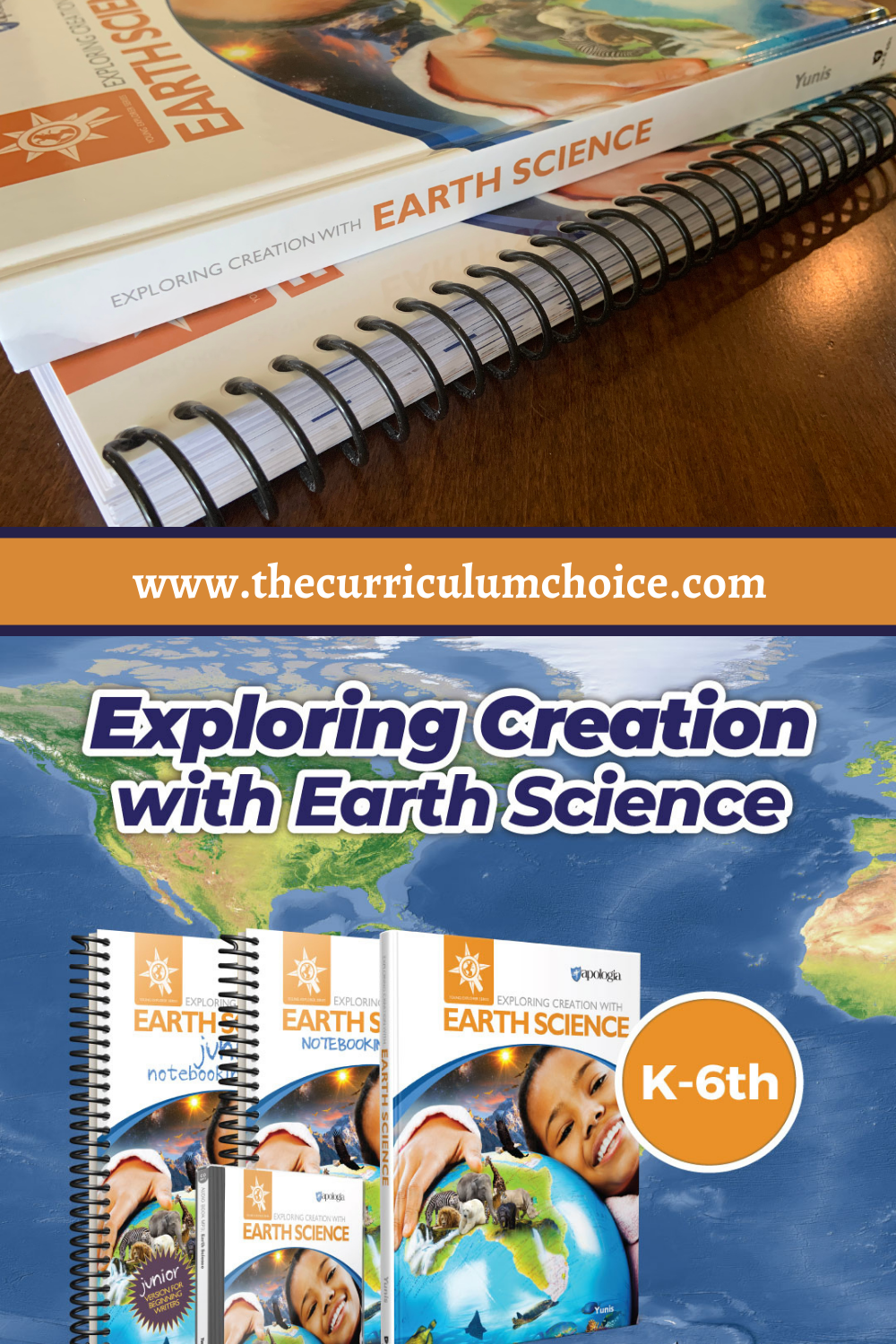 After 20 years of homeschooling I stand by one guideline:
If it ain't broke, don't fix it.
Yes, that sentence holds plenty grammar errors! (Feel free to edit). Though really, I'm just sharing how I approach homeschool planning.
It often takes time to notice what curriculum works best for your family. Sometimes, even more effort for a particular child. So, when I noticed ALL my kids seemed to like a certain science curriculum and I enjoyed teaching it?
I stopped looking!
Our family has used Apologia science curriculum for K-12th grades. We really like this company and their programs.
Today, I want to introduce their NEW homeschool earth science curriculum for K-6th grade. I was compensated for time to review the program. My rising 6th grader looks forward to exploring more this year!
Christ-Centered Curriculum
While Apologia has been around the homeschool block for quite a while, they might be new to you.
All Apologia programs hold a Christ-centered approach. Honestly, this has always felt important to me for science curriculum. I definitely want a creationist perspective. That said, I don't want a watering down of facts! One big highlight with Apologia science lies in how they tie these two together. 
Biblical truths + Up-to-Date Science Information = EXCELLENT homeschool science.
Undoubtedly, many homeschool parents care about the same thing.
In the long run, we want our kids to better understand their world and how it works. In addition, we also want kids deeply in awe of a wondrous God! Am I right?
Apologia's Earth Science for K-6th offers your child just this. It's an opportunity to learn all kinds of awesome information about our earth. Plus, your child grows in wonder about the God who created it.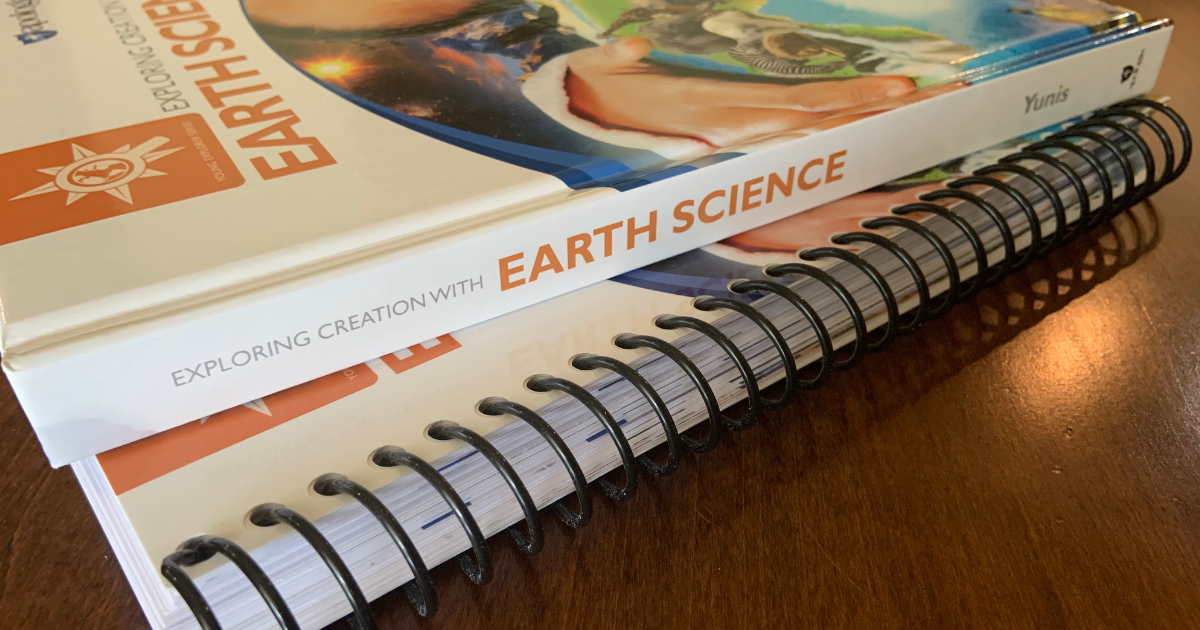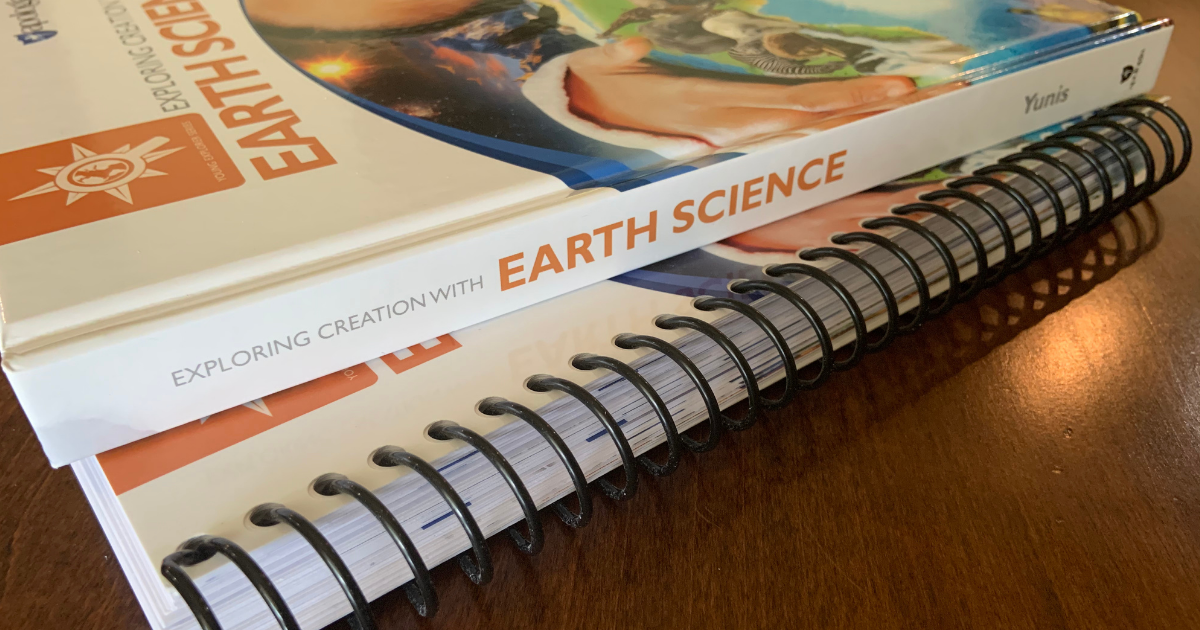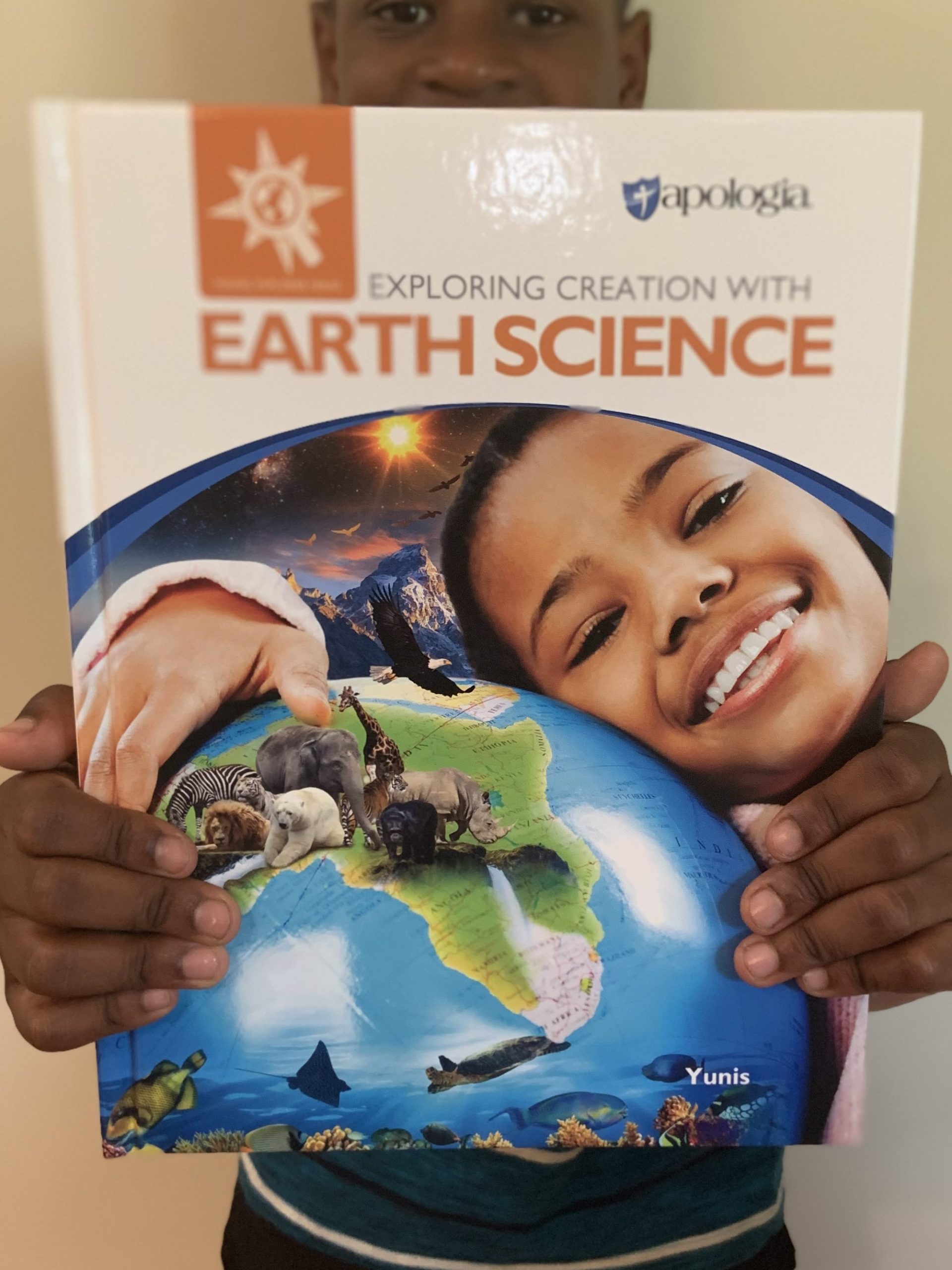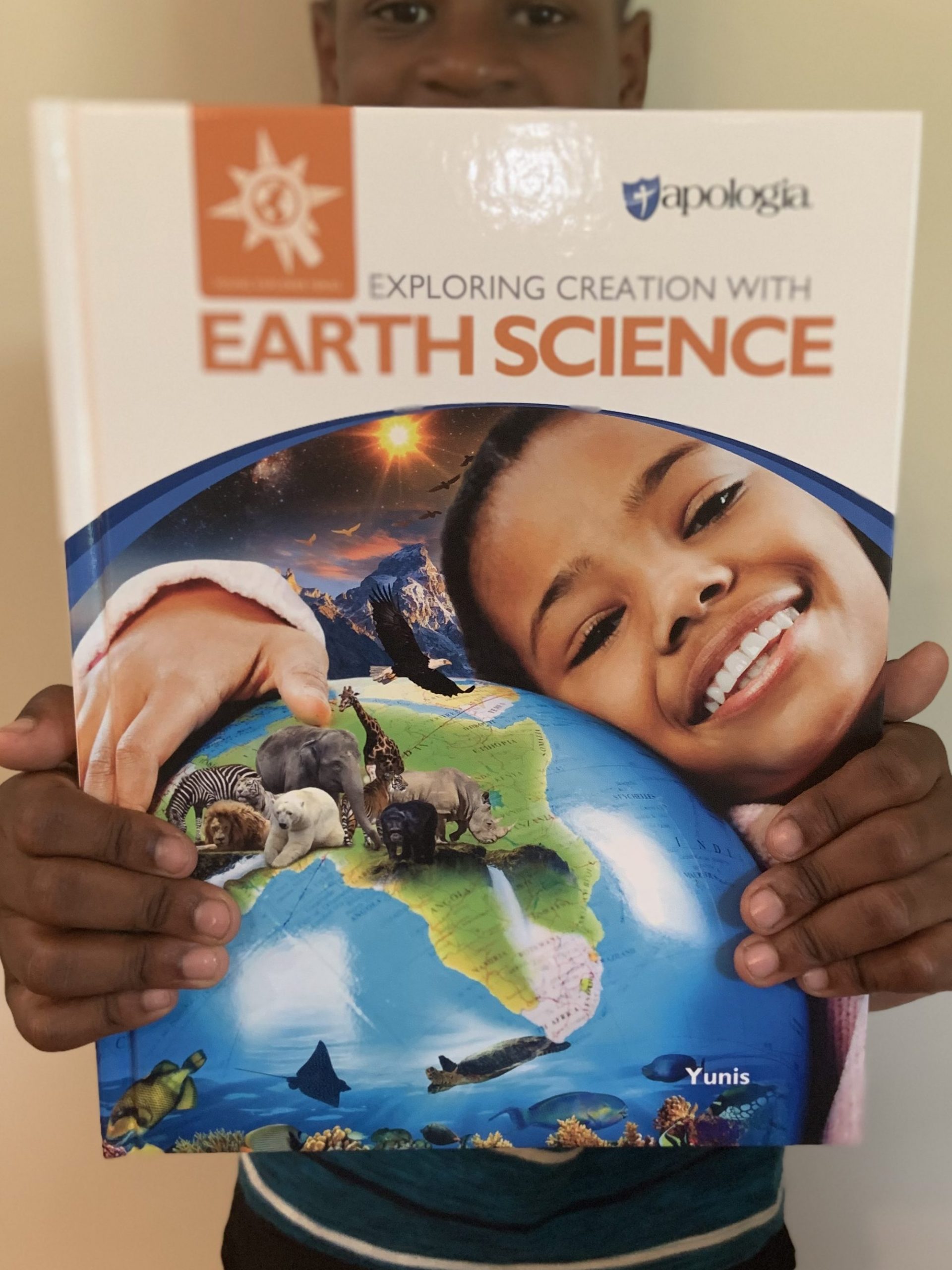 A Detailed Look at Apologia K-6 Earth Science
To gain the most from this earth science curriculum, purchase two things:
the earth science K-6 textbook
the notebook journal
You can find both items by clicking HERE. 
The homeschool earth science textbook is the core curriculum. Divided into 14 lessons, the book covers mapping the world, weather and climate, earth's atmosphere and much more. Take a peek at each lesson description and see for yourself.
The textbook is absolutely gorgeous. For example, it's filled with spectacular photos, graphics, charts and the list goes on (see the video below). I also really appreciate how the text is written TO the child. This is true for all Apologia science and makes a difference.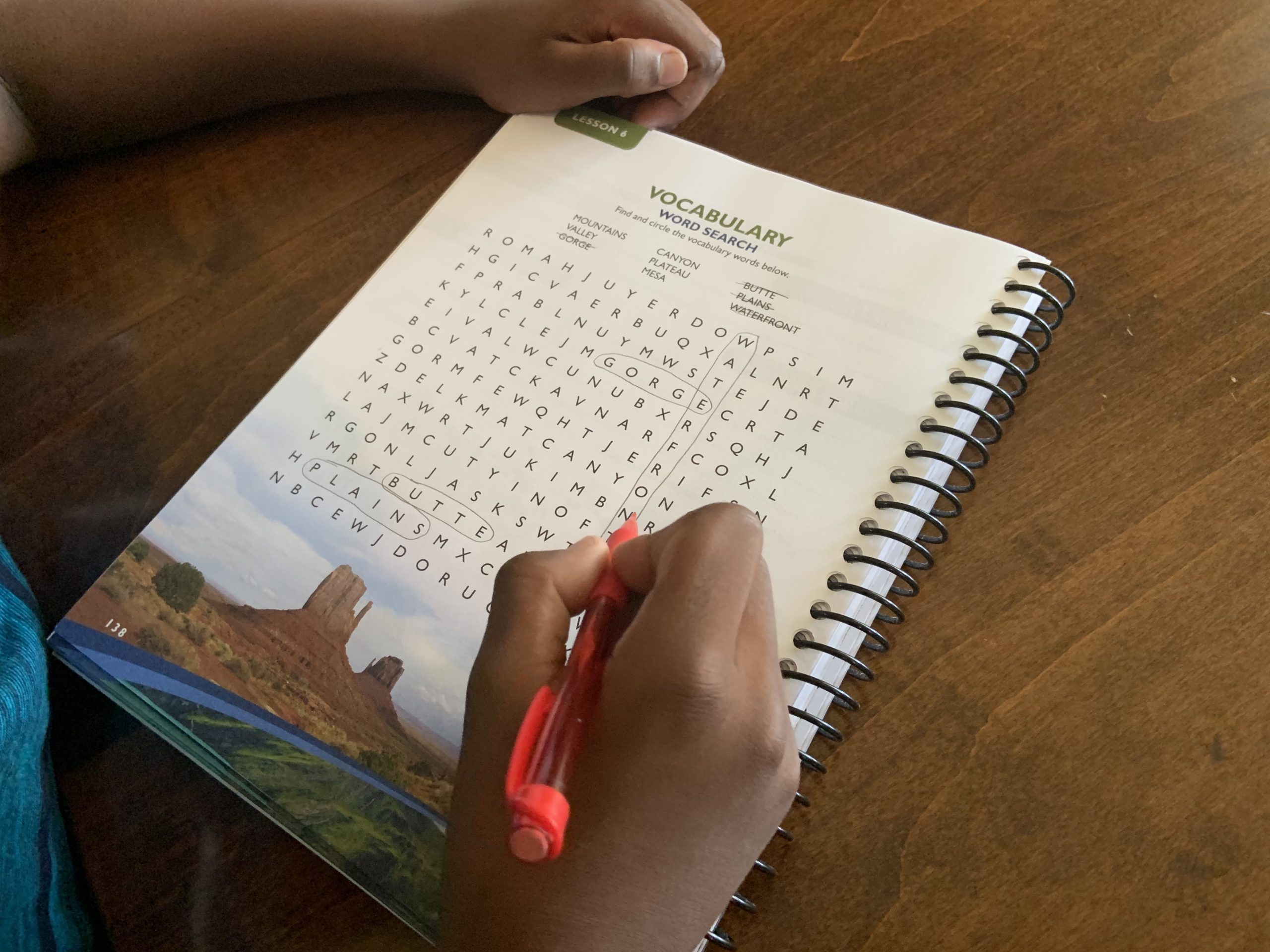 As you learn from the textbook, also use the notebooking journal!
This equally gorgeous book is where your student documents their learning. The journal can come in a Junior (K-3) or regular (4-6) approach.
Our homeschool uses a Charlotte Mason style. This means lots of reading and writing (or drawing) what we learned into notebooks. So, Apologia science feels perfect!
Let's take a closer look at how the notebooking journal and textbook work together:
Want to enter to WIN Apologia Homeschool Earth Science?
This giveaway ends SOON, so don't delay in entering. Click HERE to enter.
Two winners will be chosen receive the earth science textbook and their choice of the Junior or regular notebooking journal. I hope this curriculum serves your family well!
Also check out my reviews of other Apologia Science curriculum: High School Biology, High School Chemistry