I had the distinct privilege of spending time with Tricia of Hodgepodge's three cookbooks known as the Hodgepodge Cookbook Bundle. Please know this post contains affiliate links. If you choose to purchase this product through the links on this post, you'll be helping the work at Blog, She Wrote.
The three cookbooks included in the Hodgepodge Cookbook Bundle are:
Southern Celebrations– This is a gem of a cookbook which features luncheon and shower celebration meals. I learned a lot reading this cookbook since I'm not from the south! I enjoyed reading the tips and strategies for entertaining and hosting a group. You'll find recipes in here for chicken salad, cheese straws, lime cake, and other items of southern celebration goodness.
Sunday Savings– is a lovely compilation of family recipes passed down to Tricia from Nana (the same Nana of Chalk Pastels fame). In addition to the recipes, Tricia shares how she make Sunday cooking easy for her family using the slow cooker. The idea is to load the slow cooker before church so you can have a delicious lunch when you return home. On the way, you can assign children to various tasks that will complete the meal. What a great way to eat "fast food" the slow way!
Slow Cooker Batch Cooking-  In this smaller ebook, Tricia shares how to batch cook large amounts of ground turkey, beef, and chicken.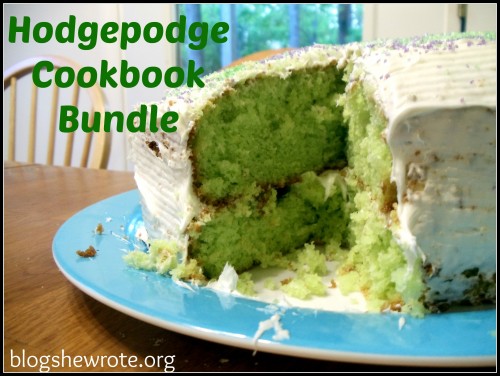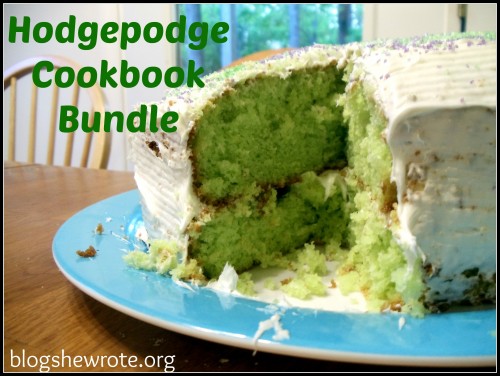 How much does the Hodgepodge Cookbook Bundle cost?
You can get all three cookbooks in the bundle for just $4.99!
Southern Celebrations & Sunday Savings are $2.99 each.
Slow Cooker Batch Cooking is free! And it comes with the bundle.
What a nominal cost for some new ideas and special recipes from some sweet, southern ladies!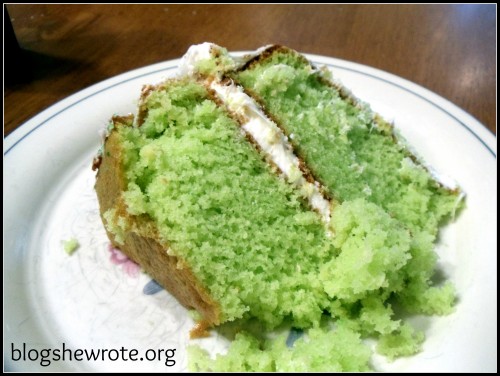 Some highlights of the Hodgepodge Cookbook Bundle:
Quick– most recipes have few ingredients and are easy to prepare.
Convenient– Many recipes use the slow cooker.
Basic Foods– so the recipes are versatile.
Cook Ahead– Tricia gives you tips on cooking ahead so there is little do prepare closer to meal time.
Festive– Southern Celebrations introduced me to new foods and fun ways to celebrate.
Tips– Each cookbook has solid ideas for saving time and money as you minister to your family through meal preparation.
Personal Stories– There are stories which go with the recipes that tell a story about the cookbook and the recipe. It might give you ideas about your family's own heritage through recipes.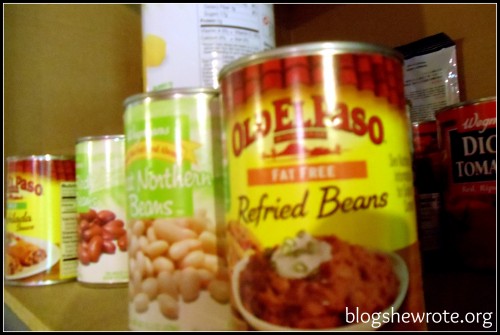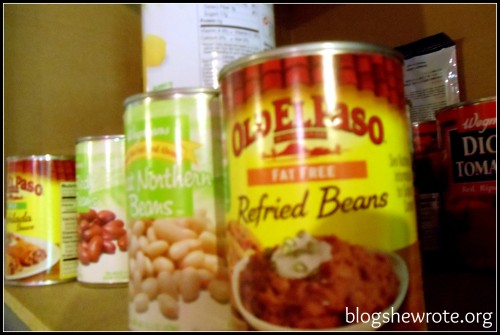 Caution– as with any cookbook, you need to consider your family's preferences and needs. As Tricia's family has food allergies, yours may too. I had to modify recipes for my allergy to onions which means avoiding spice mixes and canned soup…and of course, onions.
I'm so excited to share the Hodgepodge Cookbook Bundle with you! Enjoy new recipes and tips for slowing down and savoring meals with your family without spending too much time in the kitchen. Who knows…you might find a new family favorite!
Click for a look at the Hodgepodge Cookbook Bundle and other Southern Hodgepodge products.
Discount Code
Ready to get started with easy recipes? Southern Hodgepodge is offering a $1 discount on your purchase of the cookbook bundle. All three eCookbooks for only $3.99! Just enter code BEATtheHEAT at checkout through 7/6/13. (And should you win the giveaway, your money will be refunded.)
Now for the giveaway!
Beat the heat and use your slow cooker to feed your family. The slow cooker is also a wonderful tool for back-to-school time and school days throughout the year!
I have two Southern Hodgepodge eCookbook bundles to giveaway. Each bundle includes the three eCookbooks pictured above: Sunday Savings, Southern Celebrations and Slow Cooker Batch Cooking. Just follow the instructions in the rafflecopter widget below:
a Rafflecopter giveaway

~written by Heather, Blog She Wrote