In my years of homeschooling, one of the most asked questions is, "Which science curriculum should I use?"  I know I have asked that same question many times.  Then one day I asked that question to a physicist friend of mine.  I was very curious what a homeschooling physicist thought was important to teach his children about science and what curriculum he used.  His answer was surprisingly simple.  
He suggested to start out teaching science on the foundation of history.  The explanation was that children will learn equations and the periodic table for many years and still may not have developed an appreciation for science.   The curiosity a child needs to enhance his learning experience comes from people and connections and not from diagrams and equations.  Science is about sparking imagination and exploring the world around you.
In my quest to find a curriculum to fit this concept I discovered, Great Scientists in Action: Early Life, Discoveries, and Experiments.  This is a fun book that you can easily download from CurrClick for under $10.  It's perfect for one term or semester of school.  The book is divided into chapters that center on different scientists and their discoveries from the past.  At the end of every chapter there are simple experiments to reinforce what was learned.  Your student will learn about Aristotle to Benjamin Franklin to George Washington Carver.  There are
additional chapters on Nobel Prize Winners, Women Scientists, Young Scientists, and a research project. 
My children finished this book in one term that lasts 12 weeks.  You can easily tailor this to your needs.  You add this into your normal science curriculum by just bringing out a relevant chapter as needed.  You can focus on one scientista month and use the chapter as a spring board to more in depth assignments.  We used this book twice a week as a crash course into the history of science.  My kids loved this book and looked forward to the assignments.  I felt it inspired a sense of curiosity and enhanced their current studies in history and science.  My daughter is 11, and she used this book as an independent study.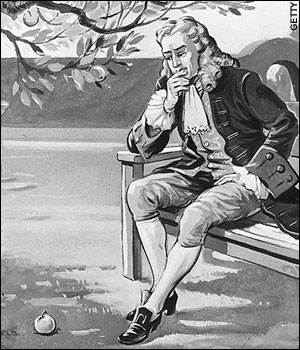 However you decide to teach science this book can enhance your study of both science and history.  It was very interesting for my kids to learn how scientists questioned the world around them to come up with amazing theories and beliefs.  The book challenged them to look closer at the world and with an eye to see beyond the surface and a mind to ask "why?".  This is a fairly short book  of 64 pages and easily written for elementary students.  Yet, it does help the student visualize the person behind the discoveries which in turn humanizes science for them.  This set the road for an interest that may not have been there otherwise.  This simple and unassuming workbook is a great addition to your regular history and science curriculum or as a stand alone if used for only a term.  If you want to extend the lessons you will need supplementation and use this book as an outline rather than your main course of study.