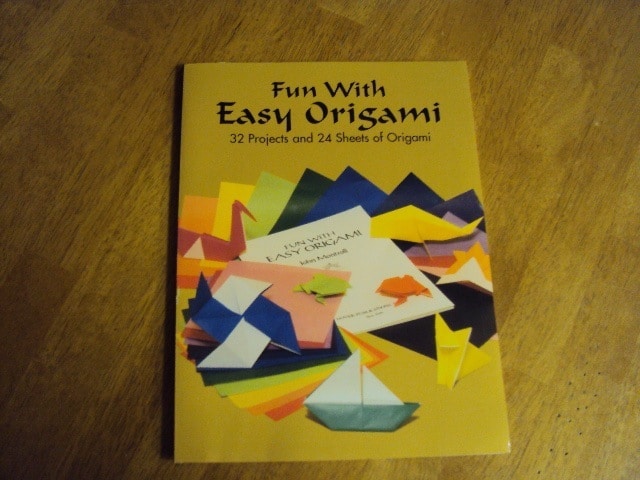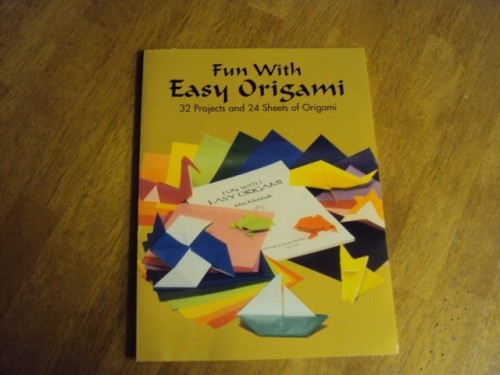 If your looking for a way to incorporate origami or want an activity related to Japanese culture Fun With Easy Origami would be a simple, fun, and inexpensive way to do so.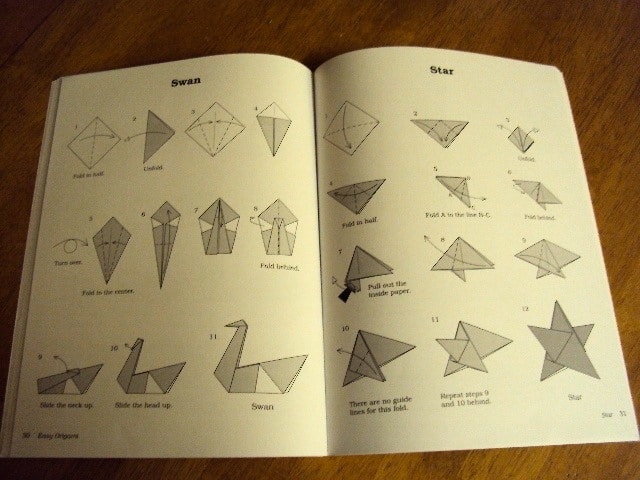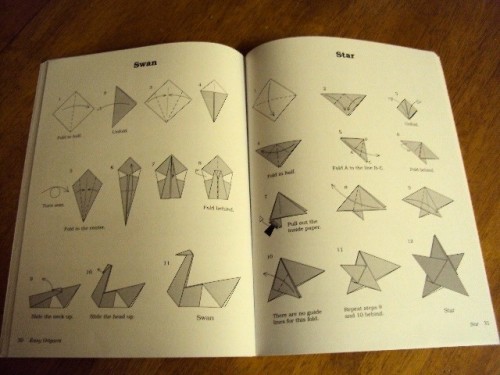 No confusing or wordy explanations in this book. Instead this book teaches you how to do origami, even if you never have before, with simple symbols and pictures. This book is amazingly direct  and well thought out. It really is easy even if you don't know this traditional Japanese art of folding.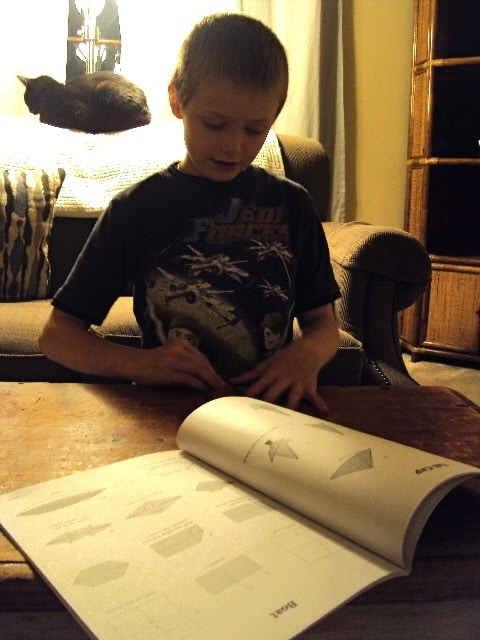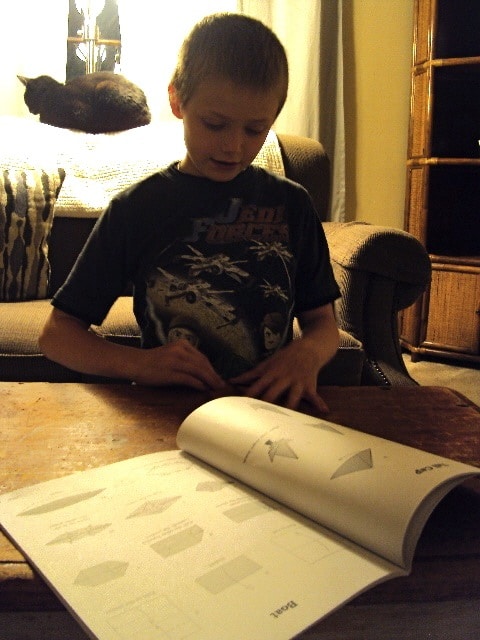 John Montroll's diagrams were even easy for my nine-year-old to follow independently. Each diagram shows step by step directions using only six basic folds. The book begins simply with projects using as few as five steps, and as the user becomes more proficient progresses to more advanced origami using as many as twenty two steps. The book never gets boring because there is enough to keep challenging you. It can be used for ages eight and up.
Fun With Easy Origami is available from Dover Publications for $9.95. It includes:
 Instructions for 32 projects to include the dog, fish, swan, pinwheel, boat, house, star, and other objects.
And  24 sheets of 7″ x 7″origami paper in a variety of colors.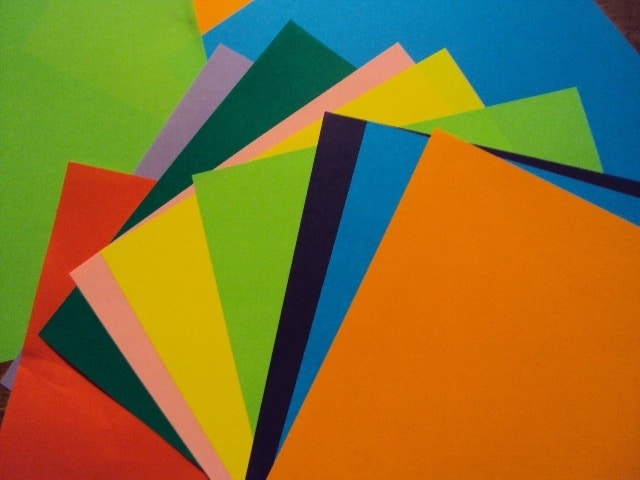 This product could be used to supplement any Japanese study or as a stand alone fun activity for summer or any time of year. Or perhaps you might want to include it in your fine arts program. We used it as a supplemental activity for the end of our history program this year while reading Sadako and the Thousand Paper Cranes. What was really fun about it was that my son figured out the basic folds and then started designing and creating his own origami. What I liked  most was its logical presentation. I also liked that it was a wonderful and fun way for my son to exercise his skills in following step-by-step directions without getting frustrated.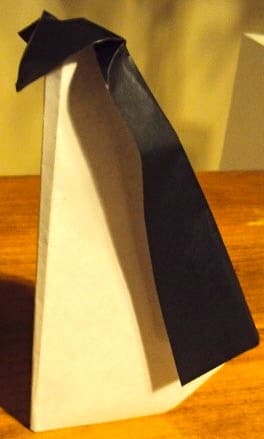 This book could be used year after year as one of those keep-on-the-shelf fun activity books that can be revisited as children grow older or used later with younger siblings. In addition, I have looked over some of the free origami instructions available on line and can say that the instructions in this book are more simple and direct than the vast majority of them. It saves you the time of sifting through it all, offering multiple already thought out projects at a reasonable cost. Because it's so user friendly and affordable I can definitely recommend it.
Stephanie has homeschooled for 10 years with a mixture of classical and Charlotte Mason disciplines. When she isn't teaching she shares about  homeschooling, faith and being a military spouse @ Harrington Harmonies.