Summer reading is one of our favorite past times.
Kicking back by the pool, on the beach or swinging in a hammock with a beloved tome is surely one of life's most pleasurable moments. We've got a great line-up of favorite summer reading lists for you at The Curriculum Choice. It's all about books, books and more books.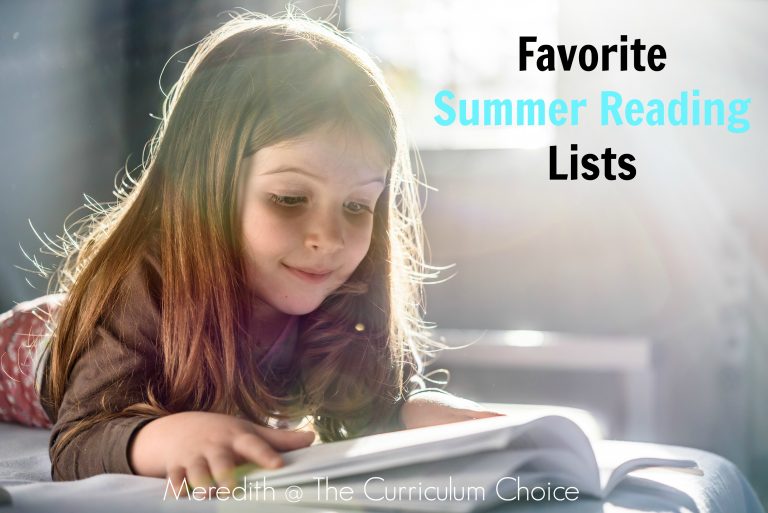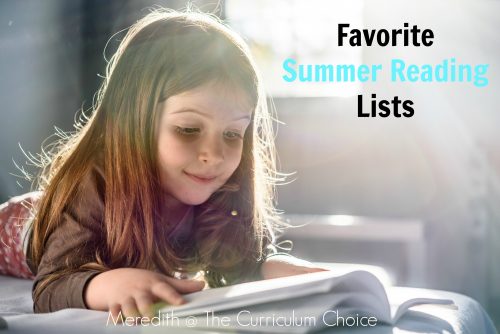 Favorite Summer Reading Lists
As a homeschooling mother of four children over the past 17 plus years, I have seen my share of reading lists.
Planning booklists for my kids has always been one of my favorite things as a home educator because I love books and reading so much myself, it comes quite naturally.
When it comes to summer reading lists, we take a little more relaxed and easy going approach.
And frankly it's pretty much carte blanche as I enjoy being able to let this kids create their own lists and challenges for a summer filled with delicious books stacked on tables, couches, in baskets and bedside tables.
It's a great time of year to read to your heart's content.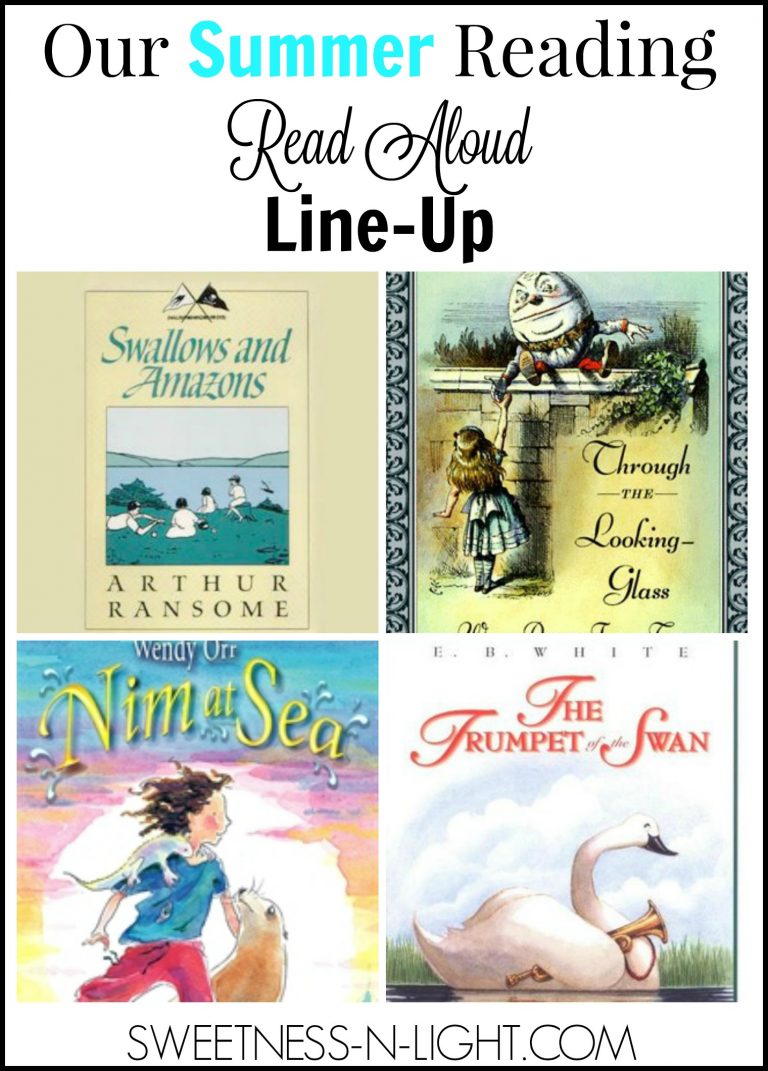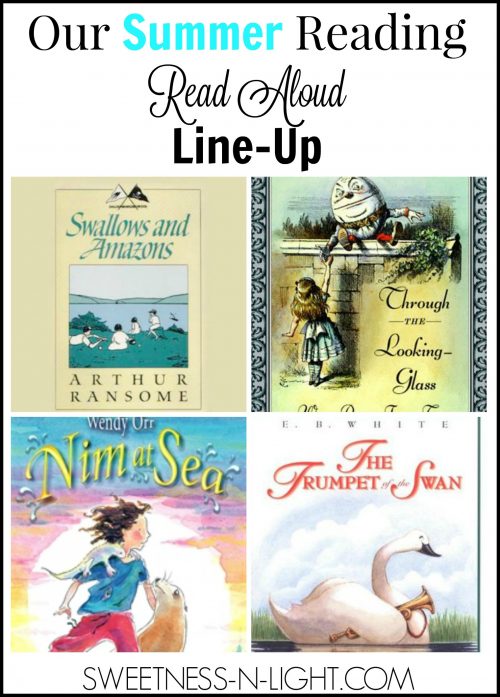 Our Summer Reading Read Aloud Line Up — Everyone has their own personal Summer Reading lists, as do I, but it's still a great time for reading aloud, especially when the warm summer nights beg us to be outside and laying on the grass or hanging out on the patio with a great book.
Emma's Top 50 Historical Fiction Picks — Not specifically allocated as a "summer" reading list, but so many great choices for your historical fiction lovers (courtesy of my darling college age daughter). I'm adding some of these to my stack this summer!
Best First Chapter Books for Emerging Readers — We have so many great first chapter books on our shelves from over the years and thought it was a good idea to curate a favorites list from which you can choose for your emerging readers.
How to Engage Your Struggling Reader with Audio Books — One of the best ways to engage a struggling reader is with an immense audio book collection. I know this because our youngest reader has always preferred audio books to print books. Transitioning from early readers to chapter books can be an easier road with the use of audio books. Audio Books are meant for all ages as well, so don't hesitate to encourage your older kids, even teens to enjoy their share of audio books.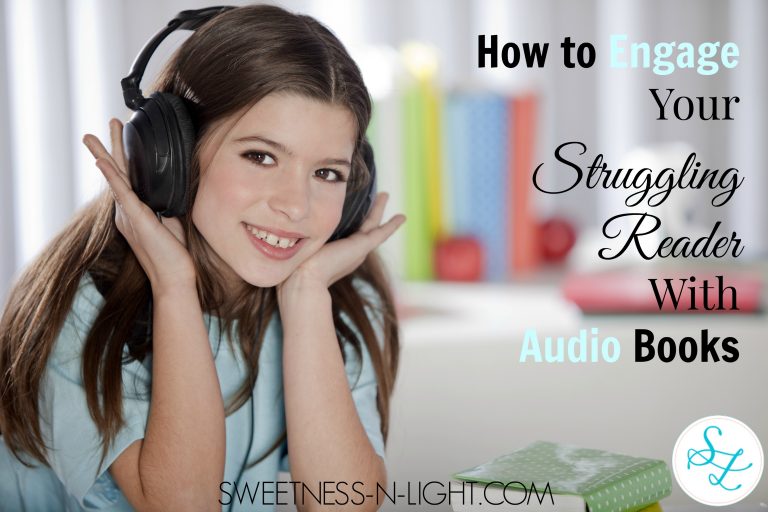 Favorite Summer Reading Lists From The Curriculum Choice Archives
At The Curriculum Choice we have shared tips for summer reading and many favorite books! Be sure to browse the tabs above to find related reading lists reviews.  You might also enjoy these that we've selected from our archives.
Favorite Summer Reading Lists From Curriculum Choice Authors
The Curriculum Choice authors have active blogs where they regularly offer ideas and experiences about their homeschool adventures.  Below are some of their favorite summer reading lists and more.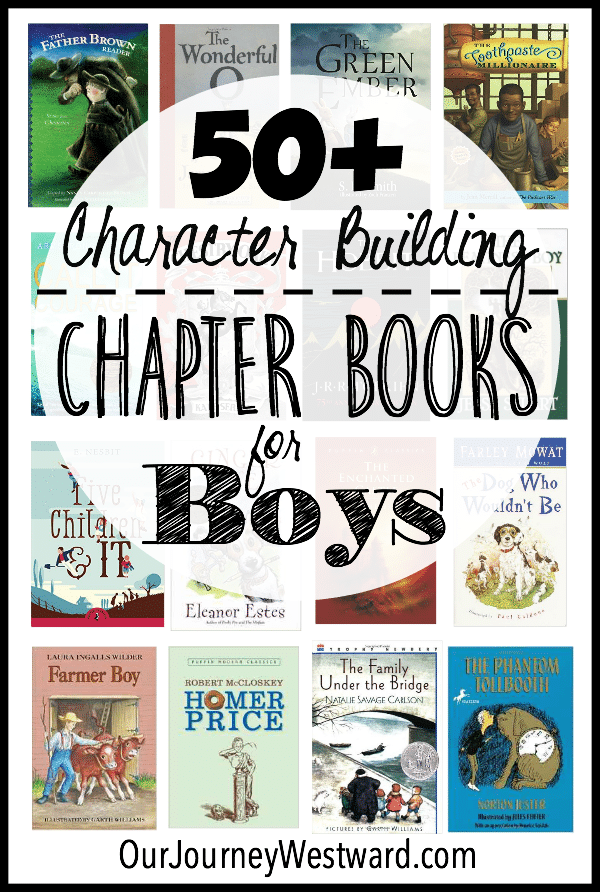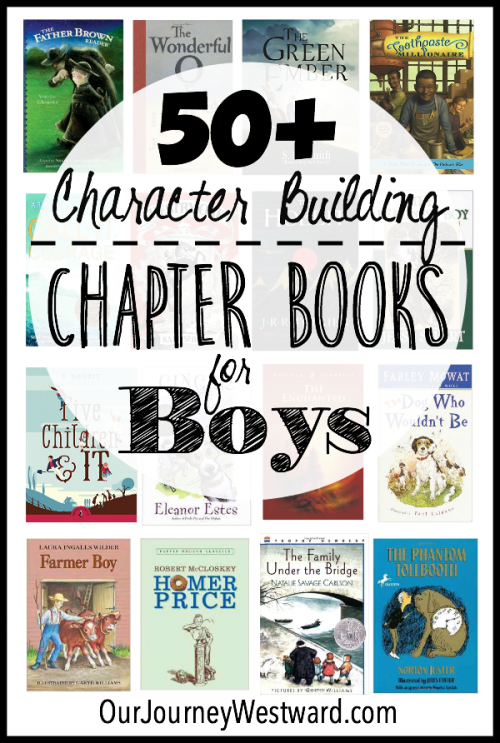 From Cindy at Our Journey Westward
We love reading living literature SO much in our house! Our main reading selections from last summer and this summer have come from one of my all-time favorite booklists – 50+ Character Building Chapter Books for Boys. There are SO many good choices on that list!
With elementary aged children, summer is a great time to Take a Trip Around the World Through Living Books or to Take a Trip Across the U.S.A. Through Living Books. We had tons of fun reading through these booklists together (and it was especially nice that no gas or hotel money was necessary!)
Summer is also a great time to grab stacks of books from a single author and soak in all his or her literary goodness. You'll find some great go-to authors in Six of Our Family's Favorite Picture Book Authors and Six MORE of Our Family's Favorite Picture Book Authors. Happy reading!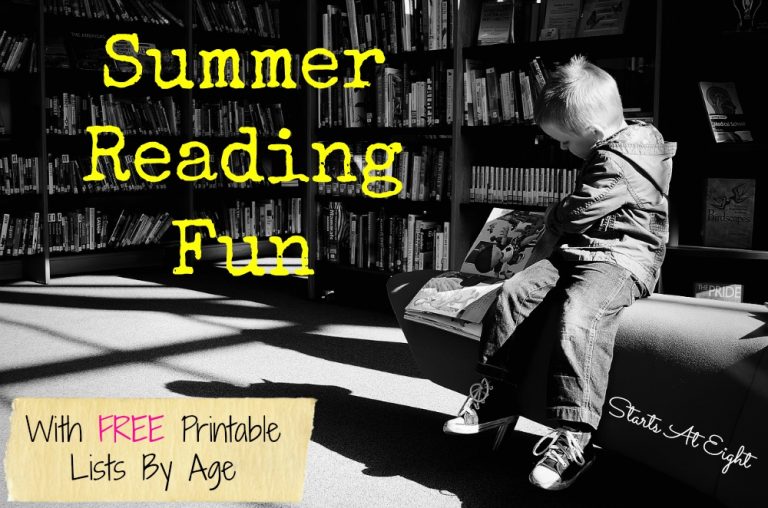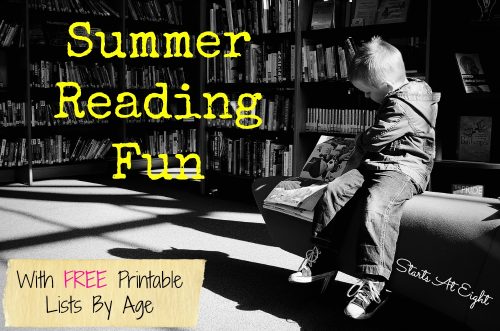 From Heidi at Starts At Eight
Reading is a big part of our lives here. We do a lot of reading of historical fiction (this a landing page to all our historical fiction reading and corresponding activities), to enhance our studies, as well as participating in book clubs (this is a great series on finding and creating a book club, as well as awesome book lists and activity ideas), and reading for fun during our free times.
Summer is a great time to explore a new series, read a longer book, learn about a new topic through reading, or just indulge in some fun reading you didn't have time for during the school year! I created a Summer Reading Fun Series that includes extensive reading lists broken down by age (K-2, 3-5, Middle, High School). Each one includes lists of books for that age, as well as a FREE Printable List so you can easily take it to the library to select books, and mark off what you have read!
Also be sure to follow my two reading Pinterest Boards: Picture Books & Read Alouds and Book Lists – Reading Lists for more great ideas! They are two very active boards that I am always updating!
If you have a high school aged student, summer is a great time to enhance their reading portfolio! For this you might find this High School Literature Series to be a great resource. It is broken down into categories such as American Literature, World & British, Poetry, and Popular or Contemporary.
From Annie Kate at Tea Time with Annie Kate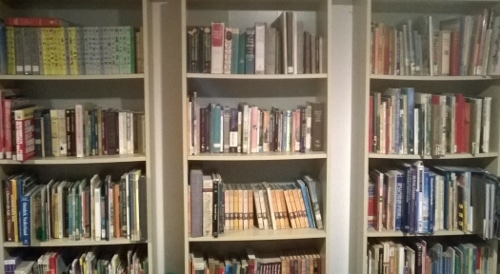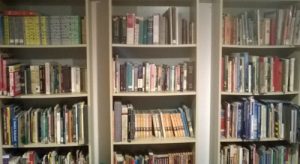 Summer is a great time for extra reading, and here are some of our favorite lists.
My best memories, of course, are from our reading aloud times, and here are our 20+ Top Favorite Books to Read Aloud.  This list is for any child who can sit still and enjoy a read aloud without pictures and it is full of classics that teens and adults love, too.
The best way to learn history is through literature.  Here is a list of some of our favorite living history authors.
Since Canada celebrates its 150th birthday this year, we are concentrating on Canadian history.  This Canadian history reading list has just a few of our favorites.
My parents and in-laws lived through the Nazi occupation and were freed by Canadians, so I often read about World War II.  My World War II list includes books for adults as well as little ones.
The Scout books are exciting Christian teen fiction and every young person should have access to them. They have long been best sellers in the original language and have made quite a splash in translation as well.
Since the Reformation started 500 years ago, this is a good year to focus on church history.  Here is a link to a partial list of the living books we have used for church history, focusing not only on the Reformation but also on the many centuries before that.
Finally, we moms need to spend a bit of the summer reading about homeschooling in one way or another.  You might find something very helpful in this Homeschool Reading and Resource List.
From Tricia at Hodgepodge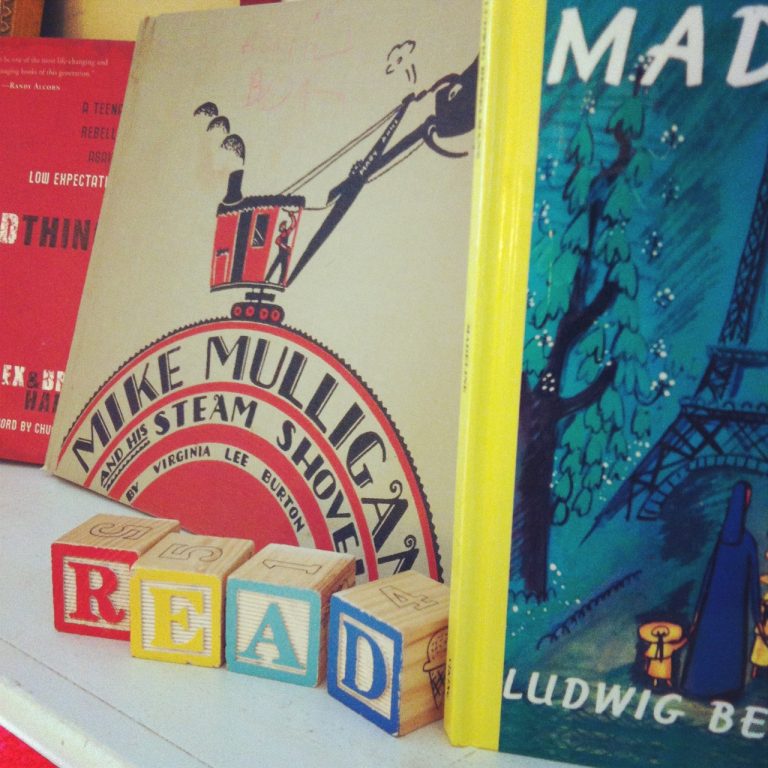 A wonderful way to introduce and encourage children in a love of art is to do a project around a beloved book. So how about 14+ art tutorials for Chalk Pastels and Children's Books.
Shape Your Heart for Homeschooling with Books –  (these are for mom!) During the summer months, I like to pull a few of these from the shelves and reread them in prep for the upcoming year. Often I come across just those nuggets I need to spur our homeschool on. I love how God provides just when we need it.
Who dares to teach must never cease to learn. ~ John Cotton Dana
10 Nostalgic Read Alouds – I love old books. By just looking at the covers of those pictured above, I can hear my grandparents' voices in my mind. On those special nights my brother and I got to spend the night at their house, they would open a My Book House book or another favorite. Precious memories. So, even more than learning, read aloud time is about building memories. Note: Guess what? Bookhouse Books are available from Dover Publications in thrift editions!
Leading Little Ones to God – "It's time to read Leading Little Ones to God!" Freshly bathed and pj-clad, he announces it while rolling his matchbox cars around the coffee table. We read a selection together each night, building memories and discussing basic Bible truths.
The Curriculum Choice Review Team Features
Have you enjoyed this special post from our review authors? Our Curriculum Choice review team features a topic monthly. You can see all that our authors have shared on electives, math, curriculum choices and more under Review Team Features.
Be sure to SUBSCRIBE so you won't miss any reviews from our team of veteran homeschoolers!
~ Hosted by Meredith