Here at The Curriculum Choice we usually talk about curriculum, but a huge part of homeschooling involves extracurricular activities. Of course it can be hard to distinguish between activities that are part of the curriculum and those that are not, so a homeschooler's definition of 'extracurricular' may be somewhat nebulous. It can include sports, music, drama, art, nature, and clubs as well as co-ops, volunteer positions, part time jobs, student-directed, activities and more. But how can you make all this work? The Curriculum Choice moms have put together the extracurricular homeschool to help you answer that question.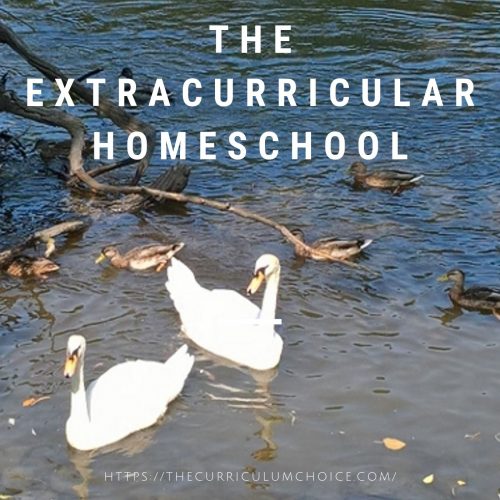 The Extracurricular Homeschool from the Curriculum Choice Archives
Although we usually share curriculum reviews at The Curriculum Choice, the authors have shared many ideas for extracurricular learning in the Review Team Features. I encourage you to explore them all. Here are some Review Team Features that are especially relevant:
Our Favorite Hands-On Learning Projects
Homeschool Curriculum Reviews for Electives
The Extracurricular Homeschool from Curriculum Choice Authors
The Curriculum Choice authors have active blogs where they regularly offer ideas and stories about their homeschool adventures. In this post you can take a peek inside their homeschools as they share their families' extracurricular activities. You will be sure to find some inspiring and helpful ideas for your family.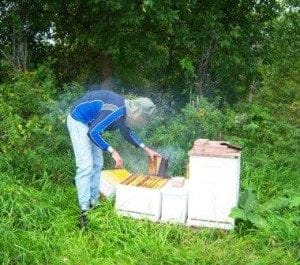 When our children were little and each one had four full-time playmates, we did not participate in many formal activities, not even a co-op. Yet we found many ways to "Make the Extras Work in Your Homeschool"; even now, looking back, I am inspired just remembering.
As the children grew, they started volunteering; I just realized that Therapeutic Riding volunteering has been part of our family's life for over a decade! Our teens developed their own intense interests (beekeeping, NaNoWriMo, Microsoft Answers Forum moderator, photography, horses, dairy cows, judo, cake decorating) and our little ones dabbled in one short project after another, like baking a lemon meringue pie.
If you have teens, it is important to keep track of their extracurricular learning and include it in their records. You can find tips and information in "Documenting Interest-Driven Learning as a High School Course" as well as in "Planning an Unusual High School Credit—A Horsey Example." If you are having trouble determining grades for extracurricular learning, "High School Marks," written years ago, may help. Alternatively, you may just wish to list such an activity as an extracurricular activity for the purpose of university admission, which can be very helpful.
Recently I was reminded that extracurricular activities can even take the place of all formal learning if necessary. When one of our teens needed to take a gap semester due to multiple concussions and chronic pain, someone on her medical team calmed my education worries by saying, "Surely, as a homeschooler you know that learning can happen in many ways!"   So, when your teen or child cannot focus, just deal with the issues at hand and let them have the gift of slow time as they heal. They will be able to explore the world in ways that book learning can never duplicate, and all the trouble could turn out to be a blessing in disguise.
We did a lot of activities and electives through the years at our homeschool.  We tried to follow our daughter's interests, starting with her desire to try ballet as a 2 and 1/2 year old.  Can you believe that we found a little ballet class for her, being that young?
Have you heard of life schooling?  Following our daughter's interests created a life schooling atmosphere in our home.  Click here to read about that – Life Schooling – Following Your Interests to Find Your Gifts.
High School was also a big time for electives in our house.  One of my daughter's favorites was art, using chalk pastels.  High School Art Elective – Video Based tells how to easily make Tricia's chalk art video lessons into a complete high school Fine Arts elective!
Speech and debate activities helped to build up my daughter's confidence.  And it just so happens that speaking is a part of her after college graduation job theses days. (Yes, our homeschool grad is now a college grad.) For resources on speech and debate, check out my post on Homeschool High School Speech and Debate – 4 Frugal Resources.
Do you love doing nature study with your kids?  Did you know you can still do that with your teens?  Here's how we did bird watching and related activities and made them into a high school elective.  Nature Study Activities for Teens – And How to Make Them into a High School Elective.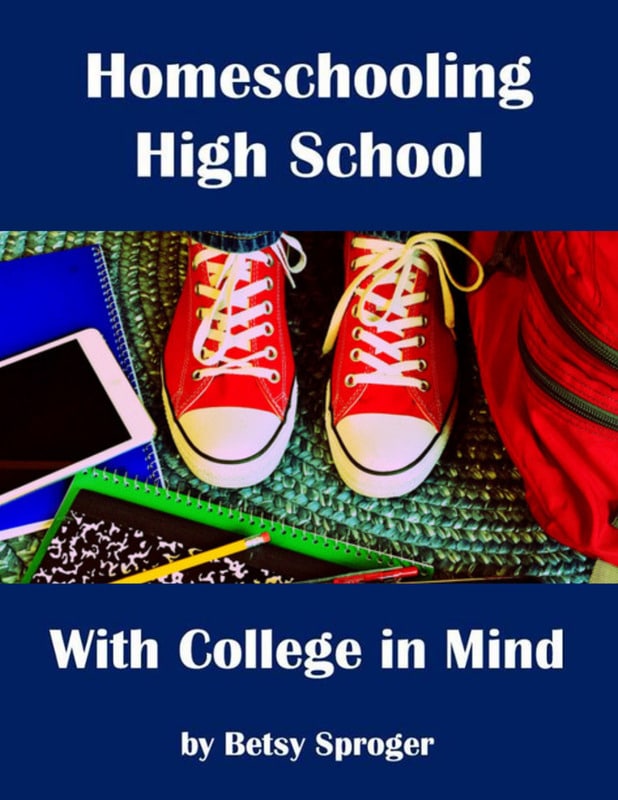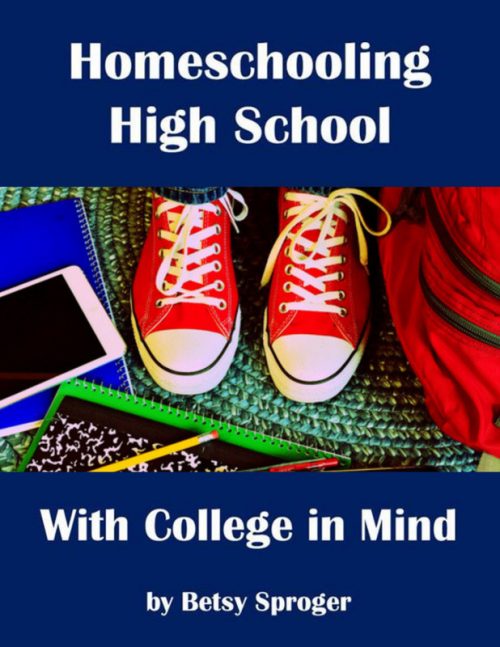 Would you like more ideas for your teen's high school electives?  I have gathered together 100 High School Electives, full of links and information and put it into my new book, Homeschooling High School with College in Mind, 2nd Edition.  This book is an easy-to-read guide to planning high school at home and how to help them get into college.  And it really is NOT that hard!!  For more information, click here – Frugal College Prep for Homeschoolers or here, to reach my book on Amazon for only $11.99.  No worries about forgetting anything for college admissions!  Included are also 12 homeschool high school planning printables to make your record-keeping easy.
Tricia from Hodgepodge and ChalkPastel.com
As homeschoolers we have the freedom of building our homeschool schedule. That gives open space for pursuing interests and growing talents. I love idea of 10k to Talent: More Than Just a Hobby that homeschool dad Jonathan Harris shares (and Eva reviewed here at The Curriculum Choice). We have taken a similar sort of pursuit. In our homeschool, our extracurricular time is focuses on fine arts, writing, church ministry and entrepreneurial endeavors. Though, like Betsy, we have also had wonderful opportunities at our state capitol. Homeschool Electives and Extracurricular for Multiple Ages.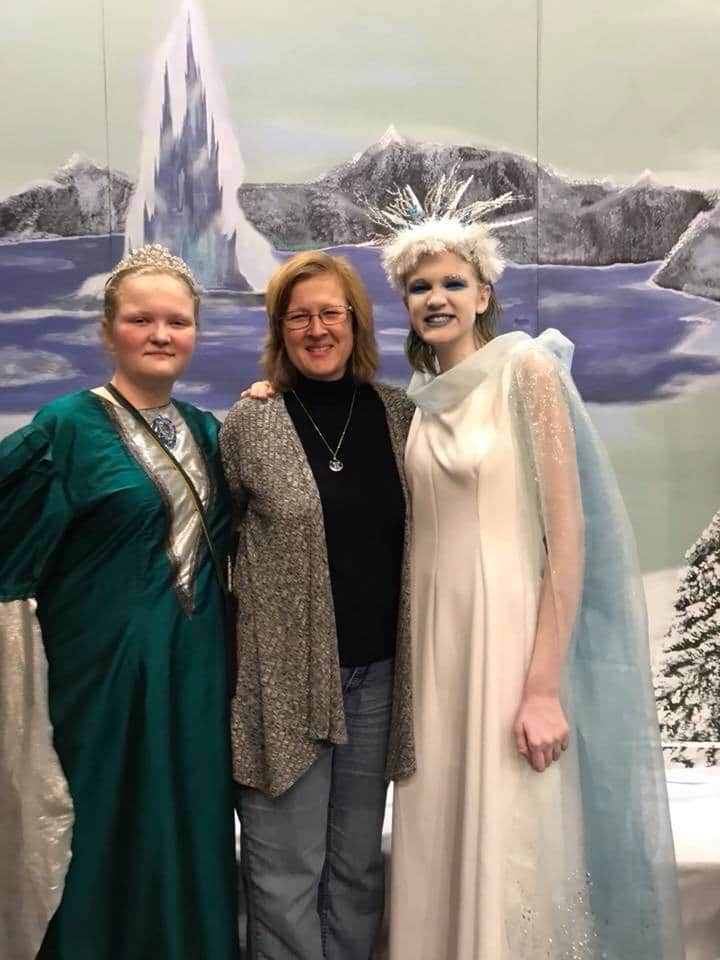 Queen Lucy and the White Witch from our drama troupe's Narnia production.
With five children there is a fairly wide range of extracurricular. All three of our girls have been involved in drama troupe. During production weeks, that is pretty much the focus. We simply plan ahead knowing that week will be full of practices and performances.
In addition, all three of our girls have had years of piano lessons. Two of our daughters have or are currently helping lead worship for youth group and/or our church worship service. We are so thankful our church has many opportunities for volunteering in ministry positions such as audio visual team, youth lead team and worship team. There's a good sampling of these opportunities in our homeschool year wrap up.
Our sons spend hours on all things technical. That includes computer science, programming, website design, ham radio operations, electronics, video production and editing, meteorology and more. With a resource like Lynda.com, we can learn pretty much anything needed! Here's an example of a 3D printer they worked on. We also really love electronics kits for learning.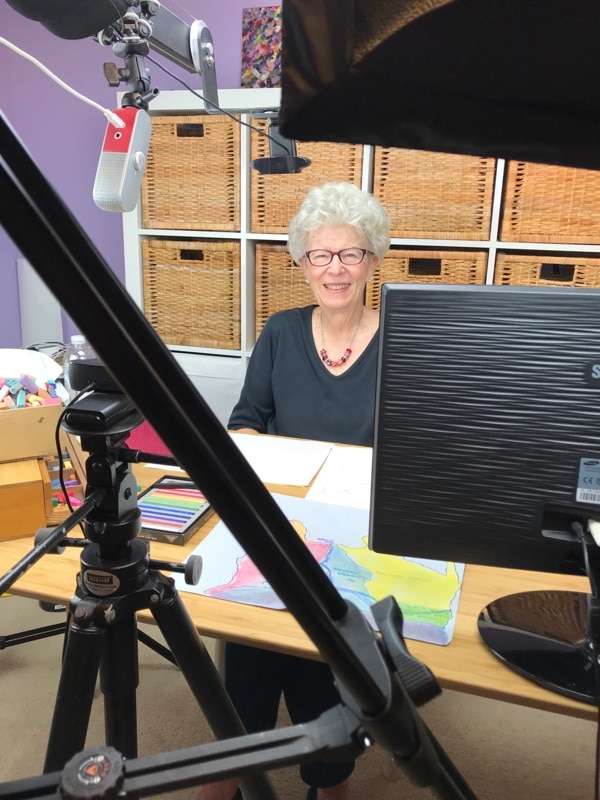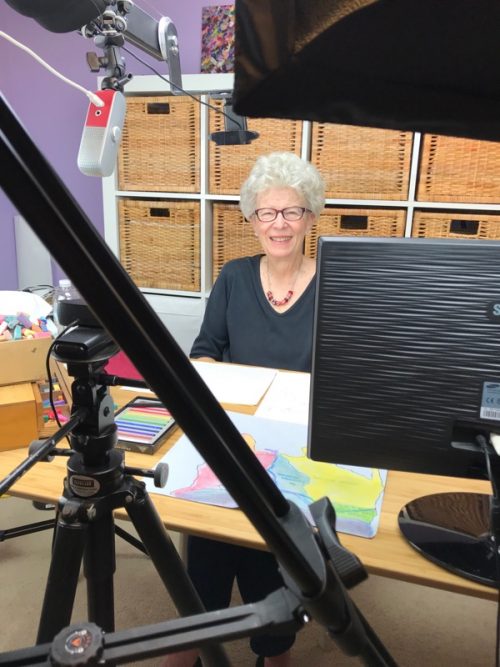 Our children are also a very big part of the production and behind the scenes for our home-based business helping other homeschool families – ChalkPastel.com. With my mother, 'Nana' Lucia Hames, we are a multi-generational business and each one of us has a role! About ChalkPastel.com
Of course we have a few favorite courses that we have enjoyed as electives. This is simply because we were studying a different era of history or simply because we had a special interest in the topic. Here are a few we have or are enjoying that way:
How about you? What sorts of extracurricular activities do you enjoy in YOUR homeschool?
Did you know that our Curriculum Choice review team features a different homeschool topic each month? You can see what they have shared on various homeschool topics under Review Team Features. 
Hosted by Annie Kate