When I was teaching my children to read I did find a little gem to help reinforce their phonics skills.  It was Explode the Code!
These books were a surprise to me! Mostly because my children hate workbook type of learning. Whenever I have tried workbooks with my children it had been a disaster but Explode The Code was different. My children would actually ask if they could do their Explode The Code books!
Explode the Code
So let me tell how Explode The Code is set up. It is for grades kindergarten through fourth grade. There are 2 workbooks for each grade level. For example first grade has books 1 and 1 1/2 and second grade has books 2 and 2 1/2.  The " half" books are for children who need extra reinforcement in that grade level. Each day your child does one or two pages. Once the children have done the workbooks for awhile they are able to do them on their own with little instruction. The lessons are set up in a consistent manner that helps the child to easily learn the phonic patterns. The lessons consist of matching, reading, copying, spelling, writing sounds and words.  The lessons take very little time. My children easily had the lessons done in 10 minutes. There isn't any teacher preparation!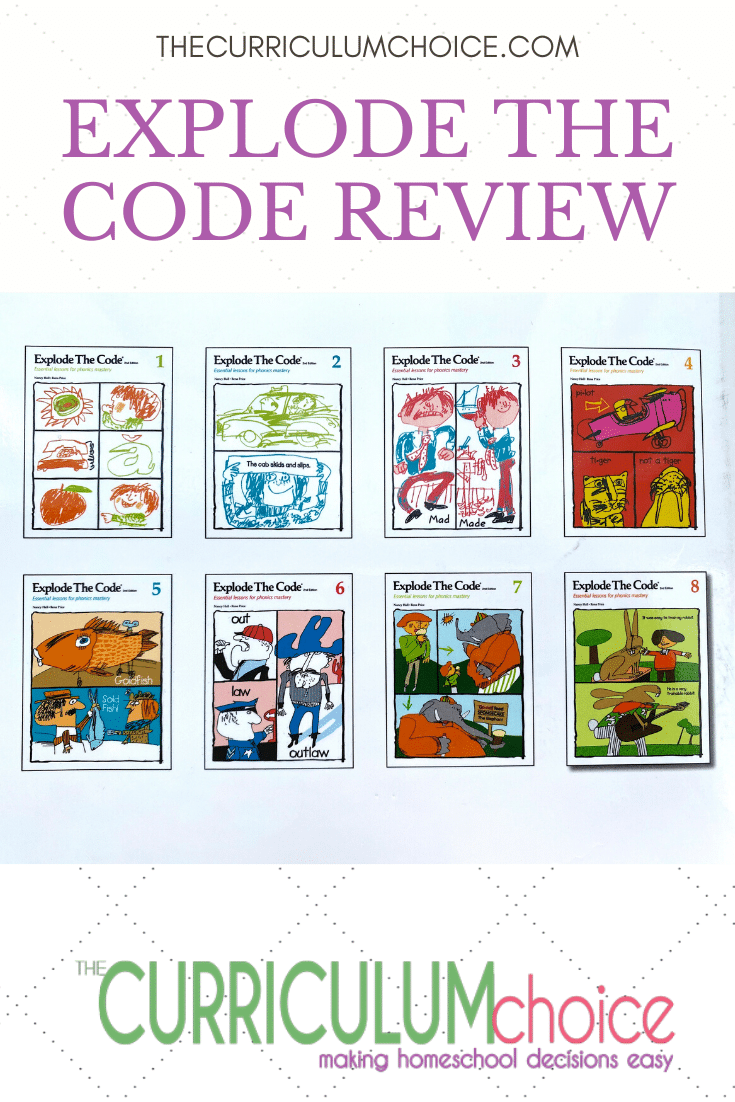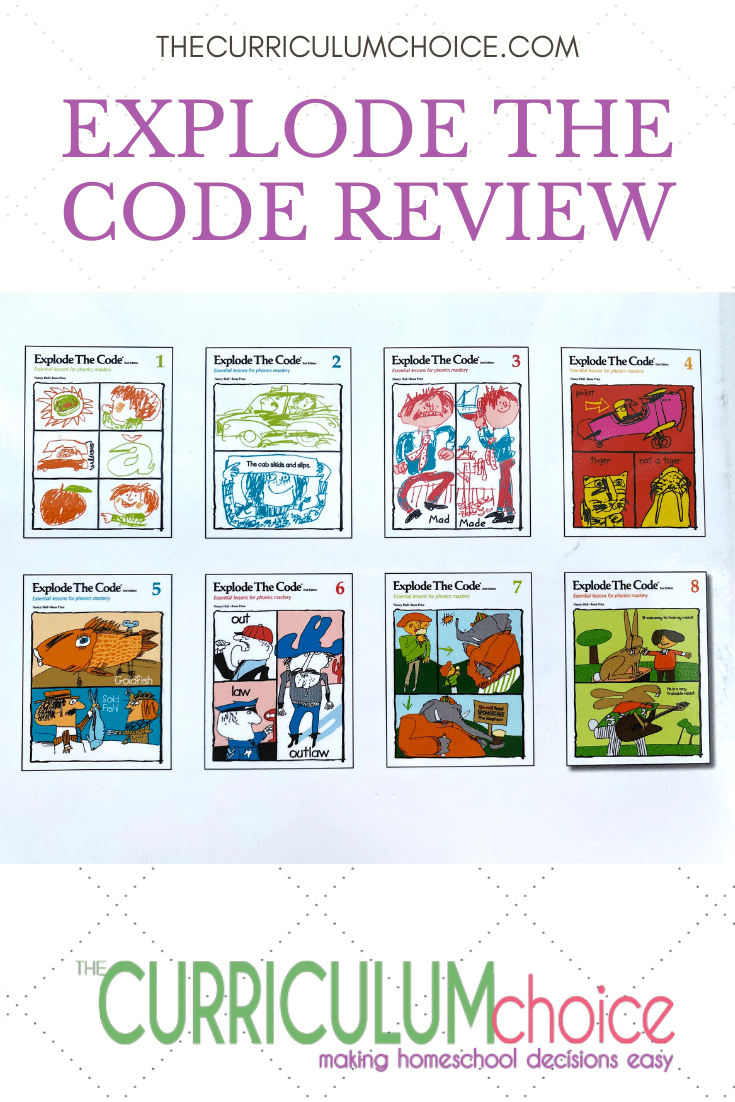 Explode the Code can be a complete phonics program or a supplement to your program.  I saw wonderful progress with my children. It really cemented those phonic skills!
I highly recommend these workbooks! These were a gem in our homeschooling!
You might also like:
Written by Korey
-originally published September 2009