When I was teaching my children to read I found a little gem to help reinforce their phonics skills. Explode the Code!
These books were a surprise to me because my children hate workbook type learning! Whenever I tried workbooks with my children it was a disaster! Explode The Code was different. My children would actually ask if they could do their Explode The Code workbooks!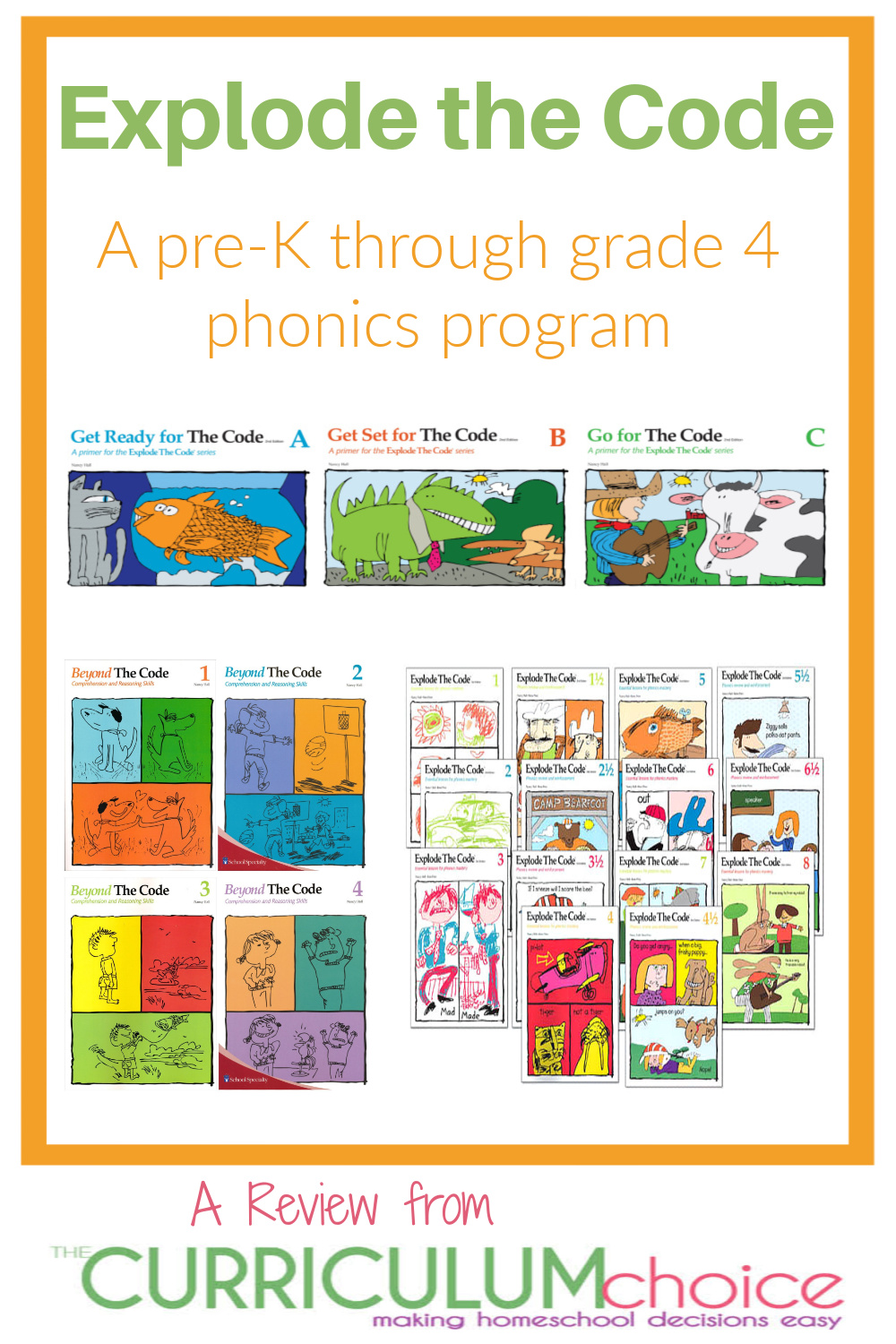 Explode the Code
Explode the Code is a multisensory phonics program for grades pre-K -4, geared towards improving literacy with direct, systematic, phonics instruction. It can be a complete phonics program or a supplement to what you are already using.
How it Works
Explode the Code has three different sets of books. They have the Pre-Literacy Primers, the main Explode the Code books, and a Beyond the Code reading comprehension companion.
This pre-literacy workbook series teaches the 21 consonants, and their sounds as well as letter formation through visual, auditory, and kinesthetic activities. Students also learn print concepts.
Students will:
practice fine-motor skills and letter formation through tracing and writing consonants.
learn through visual activities.
use matching exercises to develop visual discrimination and letter recognition.
reinforce letter recognition through the use of capital and lowercase letters.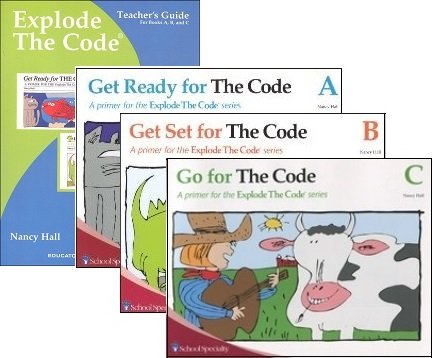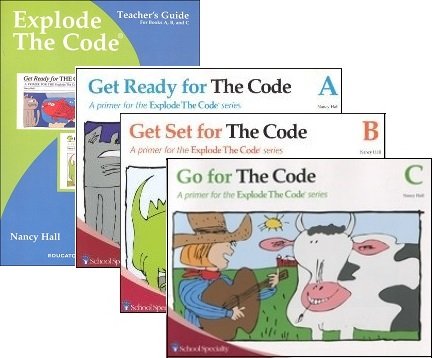 There are 3 books at this level:
Get Ready for the Code A
Get Set for the Code B
Get Go for the Code C
Ideal for developing critical comprehensions skills, these books feature charmingly illustrated stories. Writing and spelling exercises introduce new sight words and reinforce phonetic patterns.
The lessons are set up in a consistent manner that helps the child to easily learn the phonic patterns. The lessons consist of matching, reading, copying, spelling, writing sounds and words.  The lessons take very little time. My children easily had the lessons done in 10 minutes. There isn't any teacher preparation!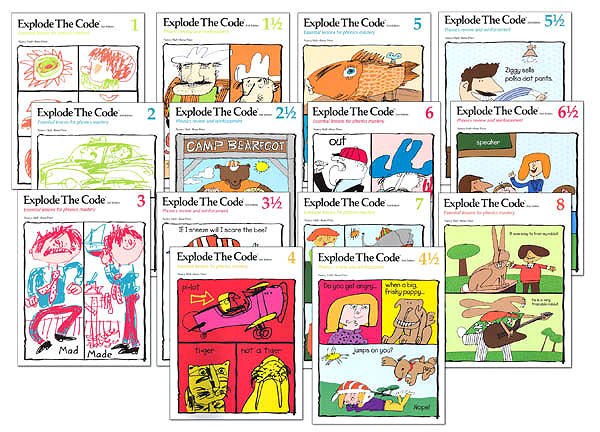 There are 14 books at this level:
PLUS books numbered ½ (1 ½ – 6 ½) for extra practice
Each day your child does one or two pages. Once the children have done the workbooks for awhile they are able to do them on their own with little instruction.
For reading comprehension practice, Beyond the Code features decodable stories that follow the phonetic sequence of the series. These books are the comprehension and reasoning companion books for Explode the Code books.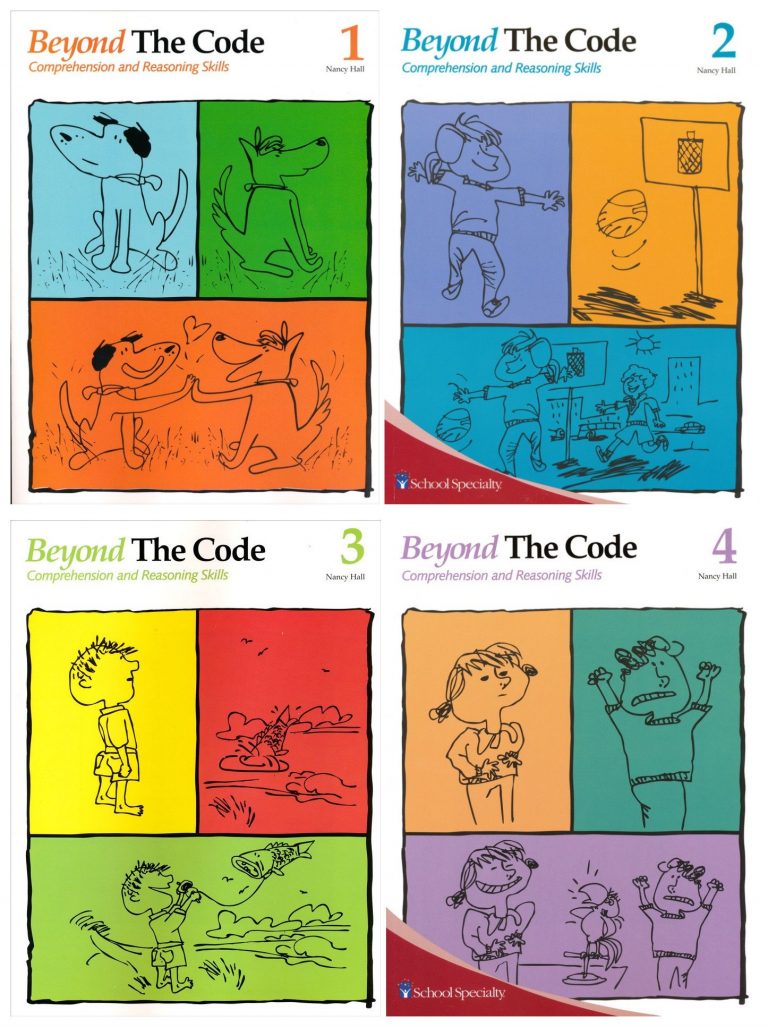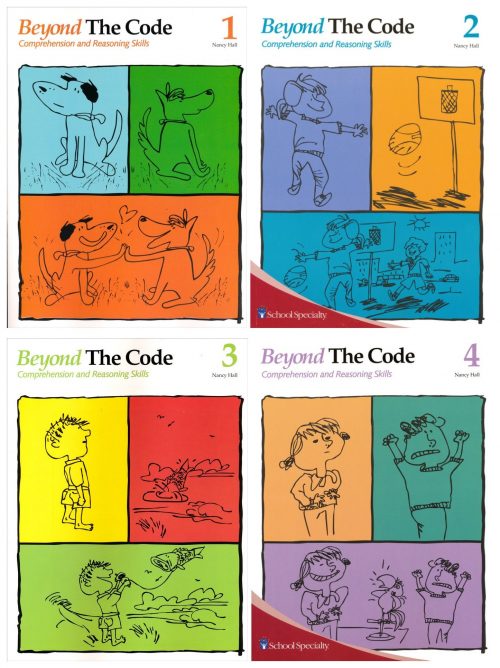 Each book in the Beyond the Code Reading Comprehension Series has different stories.
Introductory exercises teach word families and vocabulary.
Follow-up questions develop students' understanding of the stories and encourage their reasoning abilities.
After each story, students can complete illustrations by adding their own drawings.
New ONLINE Explode the Code
Explode The Code Online provides direct, systematic phonics instruction for beginning readers that is effective, and easy to implement.
Students build the essential skills for reading success— phonological awareness, decoding, vocabulary, comprehension, fluency, and spelling — throughout the program.
Explode The Code Online uses time-tested content from the award-winning print workbook series, and provides adaptive, individualized placement and instruction.
Explode the Code can be a complete phonics program or a supplement to your program.  I saw wonderful progress with my children. It really cemented their phonics skills!
I highly recommend these workbooks! These were a gem in our homeschool.
Purchase Explode the Code
More Explode the Code Reviews Here at The Curriculum Choice
Get Ready for the Code Review – This fun pre-literacy workbook series (prek-1) teaches the 21 consonants, and their sounds as well as letter formation through visual, auditory, and kinesthetic activities. Check out this review from Cindy.
Do Early Phonics with Explode the Code Primers – All of the Explode The Code primers offer easy to do and fun phonics learning.  Each primer follows the same format, with illustrations drawn by children throughout the books. Each of the lessons uses a predictable sequence, and takes about a week to complete. Check out this review from Betsy
Explode the Code – Explode The Code's classic print program includes a sequence of skills-based student books with coordinating placement tests and instructional support. Build the essential literacy skills needed for reading success: phonological awareness, decoding, vocabulary, comprehension, fluency, and spelling with the  Explode The Code series. Check out this review from Betsy
– originally published September 2009 written by Korey