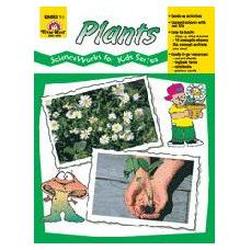 I absolutely love to find products that help with our hands on approach of learning. I've come across another wonderful product from Evan Moor publishing called ScienceWorks for Kids Series. Full of hands on activities, projects, experiments, and much more.
It includes:
Step by step instructions with illustrations to help you teach each lesson quickly and easily.
Record Sheets
Logbook forms
Mini books to cut out, assemble and color
Picture cards to help in reinforcing the lessons
Reproducible pages so you can use the book over and over again
Experiments
Reading resources-books to help tie in each lesson
Movie resources
Worksheets for reinforcement
And more
What I love about this curriculum is the log book. It mentions it's a classroom log but we used it after each lesson to write down what we remembered about that lesson after it was completed. For us there was no wrong or right answer. It was to demonstrate the knowledge they received during that time period. Something they can go back to later for review.
After reading each concept, my children loved reading the mini-books and assembling them. This brought the concept to their level of understanding. There is also a lot of opportunities during each lesson for group discussions while making hands on activities and experiments.
This series comes in three different age groups
Grades K-1
Animals
Plants
My Body
Weather
The Earth
Grades 1-3
Exploring Space
Animals with Backbones
Animals without Backbones
How Your Body Works
Geology
Plants
Habitats
Simple Machines
Energy: Light, Heat, & Sound
Water
Grades 4-6
Weather
Human Body
Simple Chemistry
Energy
Planet Earth
Living Things
Some project examples for How Your Body Works-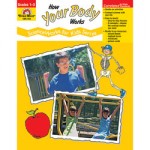 Make a Book About Me, Make a collage, five senses walk, skeleton puzzle, inside my body, match the smells, name that taste and much, much more.
Experiments include:
Looking at your skin through a magnified glass, Fingerprints, lots of five senses experiments, respiration model, counting your heartbeats, bones need calcium experiment and much, much more.
Some experiment examples for Plants-
Seed exploration, plant parts dissection, growing seeds in a bag, sunlight experiment, and much more.
You can use these books as a stand alone to teach these concepts or they are easily used to supplement what you are already using. We use lap booking while using these books and it really helps build more understanding and allows more hands on activities to help my children grasp the concepts being taught. I would highly recommend these books for those that like to color, cut, paste, do experiments and overall love to work with their hands while learning.
To benefit the most out these books you will need to purchase extra items to do the experiments. Each concept tells you what you will need to buy and gives you a few different things per concept so you have things to choose from or you can do all of them. I felt they were all inexpensive to purchase or you may already have the items in your home. There is also a list of books to help enhance the study and should be available at your local library.
You can purchase any of these great science books here
Written by Lynn Pitts, mom of 3, from Big Sky Country Montana. You can read more about our life at Learning by Living.