Are you looking for a grammar program for your high schoolers? How about a grammar program that is fun? Did I just say fun?? Yes, English 2600 high school grammar was actually fun!  That was a quote from my teen.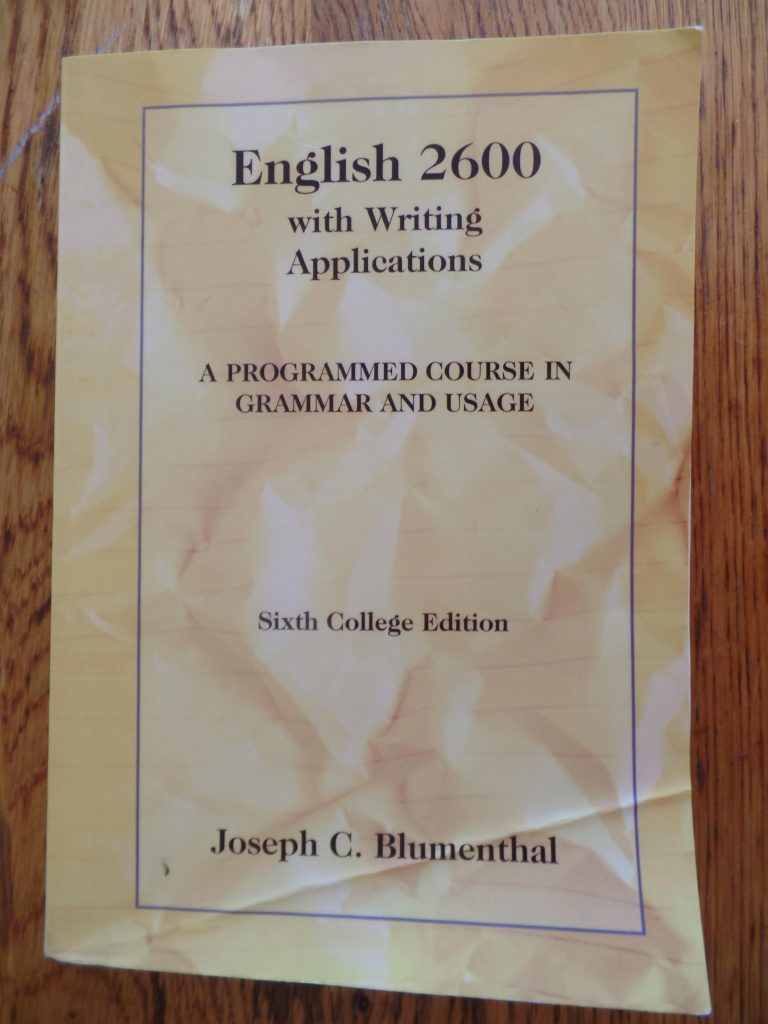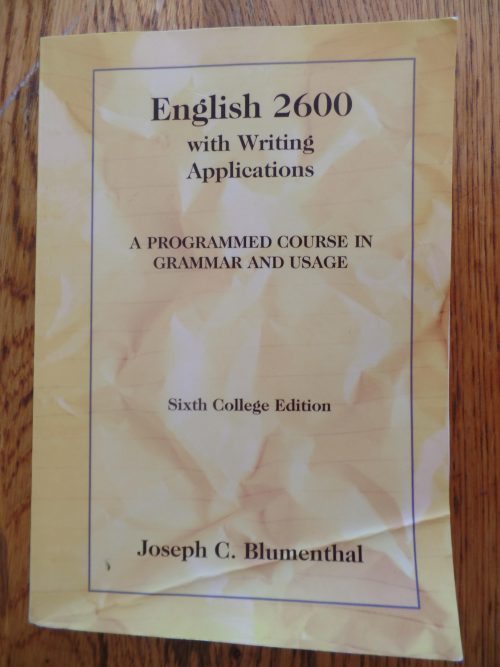 When we were looking around for a grammar program for my high schooler, we were not expecting to find something fun. We just wanted to find something that was a good fit.  I wanted something that was more approachable than memorizing grammar terms and definitions as presented in a standard grammar text. My daughter would get bogged down with the definitions and the long list of questions to answer after each term was introduced in regular grammar programs.
And when we found English 2600, my daughter was delighted…about grammar! No memorizing, no sentence diagramming – can't get better than that!  The way it is presented actually makes it like a quiz game and the positive reinforcement all along the way makes it FUN!  It taught the grammar rules in a an easy step by step way, applying them to sample sentences right away.  There was immediate positive reinforcement too!
English 2600 is a complete high school grammar course set up so your student can use independently. Simply put, this book explains, develops, and reinforces a grammar rule one tiny step at a time. It covers upper level grammar, usage, and mechanics. It is set up in a fun, different way and is called a programmed course.  The pages look like this:
SO how does this program work?
Yes, it looks a bit weird but my daughter figured out how to use it quickly with the helpful instructions.  You just go from one "frame" to another, following the lesson that is so cleverly laid out.
Each step, or "frame" poses a question and then gives the answer on the next page, so the student can quickly self-correct, then go on to the next  frame.  Step by step…
The book follows these three steps, starting with:
A grammar rule, then
A question to answer about it, then
 The answer on the next page – for self correction
The student goes from frame to frame, self-correcting, and getting positive feedback every step of the way. Each tiny step builds on the next one.  My daughter loved this!
And meanwhile, your student will be learning or reviewing solid high school grammar, including:
1. The Verb and Its Subject.
2. Patterns of the Simple Sentence.
3. The Work of Modifiers.
4. Building Better Sentences.
5. Understanding the Sentence Unit.
6. Using Verbs Correctly.
7. Agreement of Subject and Verb.
8. Choosing the Right Modifier.
9. Using Pronouns Correctly.
10. How to Use Capitals.
11. Learning to Use Commas.
12. Apostrophes and Quotation Marks.
This program starts with 2200, and goes all the way through 3200.  The 2200 book is great for middle schoolers.  We also did the 2600 book, as mentioned here. We did not go further than the 2600 book. That was enough to prepare our teen for the grammar skills that she would need for high school and later college.
When my high schooler was finished with the book, she not only knew the grammar rules, she was already applying them to her writing assignments without having to think about it.  It got into her brain!
My daughter did this program during her senior year, and went on to get quite high marks in her college writing assignments her first year of college.  English 2600 was a big part of that, in my opinion.  This book can also be very helpful for preparing for the grammar portion of the ACT or the SAT.
For more information on English 2600, please go to Rainbow Resource, which offers it, along with a nice product description. If you avoid writing in the book, it can be used from one sibling to another. This book also has a section called the Writing Process and also offers tests correlated to the book, which we did not need.
If you are looking for a quality high school grammar program, my daughter highly recommends English 2600. In fact, she suggests that you ask your high schooler to "Get a bag of popcorn and dive into this book!"
Betsy's most important role  is mom to her college student whom she homeschooled from day one.  She blogs at BJ's Homeschool about the early years, high school and college, and is the author of "Homeschooling High School with College in Mind".  She offers free homeschool help through messages at BJ's Consulting.
Save
Save