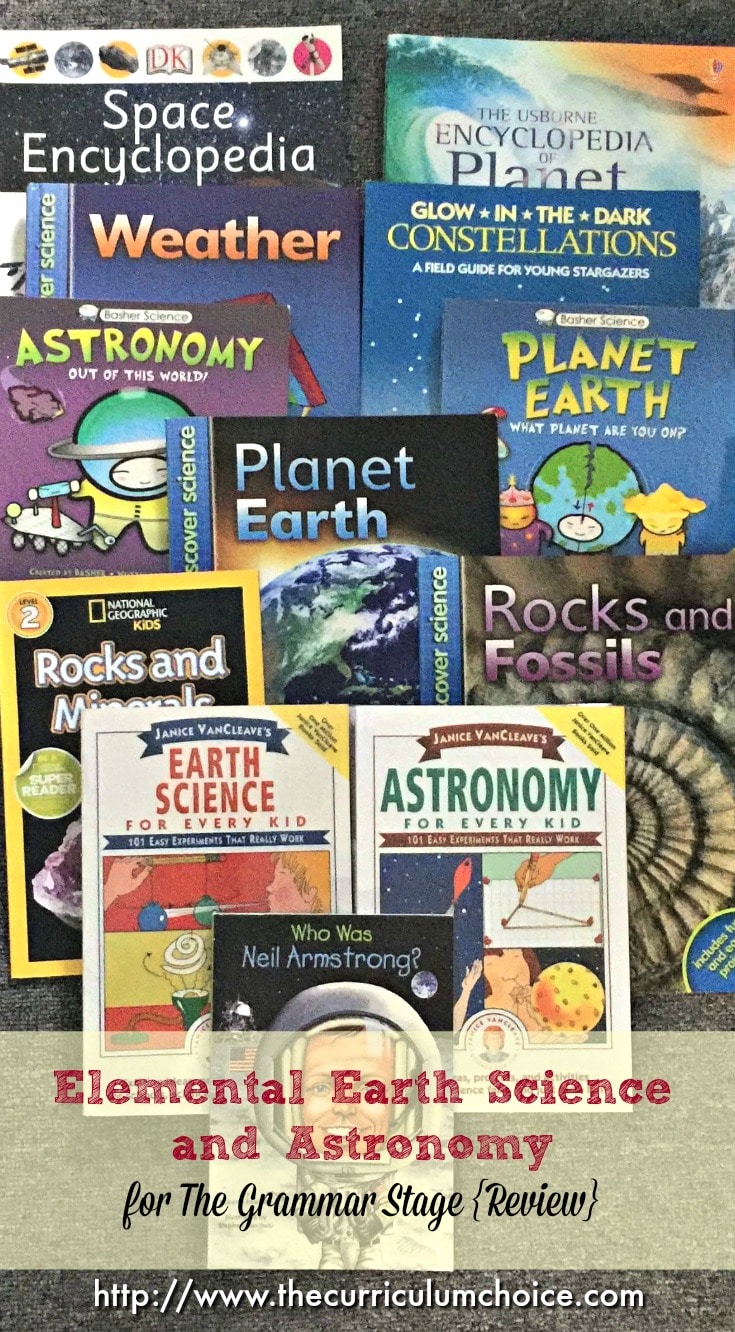 Science is one of my son's favorite subjects to learn. Last year, all of my three sons used Elemental Biology for both grammar and logical stages. My youngest son finished the Elemental Science Biology for The Grammar Stage before the 4th quarter of last school year. He used the same branch of science with his brothers.
As soon as he finished with Elemental Science Biology for The Grammar stage, he didn't want to take a break so we continue with the next science series in Elemental Science, Earth Science and Astronomy for the Grammar Stage. We just feel comfortable and happy with the Elemental Science Biology that we used previously.
What Is Elemental Science?
Elemental Science is a science curriculum made by a homeschooling mom, Paige Hudson, for homeschooling families. Paige Hudson doesn't create the references by herself, but she compiles and puts the references and experiments altogether. The resources are organized systematically with enrichment and a touch of classical method into a flexible weekly schedule.
What is Included in The Earth Science and Astronomy for The Grammar Stage?
There is a Teacher's Guide, a Student Workbook, and Quizzes in the Earth Science and Astronomy for The Grammar Stage ebook that we purchased. If you want to have more various activities, you can include the purchase of lapbooking and coloring pages separately. Here are the spine books and main resources used by this curriculum that we need to purchase separately: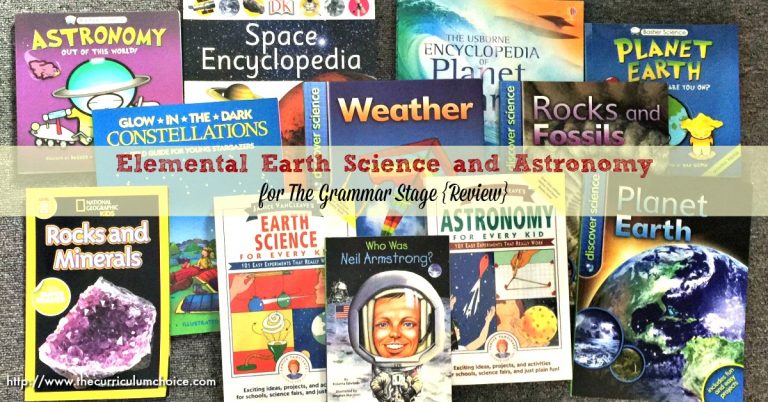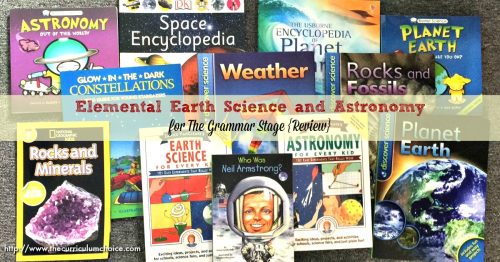 I ordered those books one by one and they arrived in Indonesia after 1-3 months of order.
What We Like from The Curriculum
It compiles and combines great reference books that we love. If you check each of the references, you will know that they are great to use. There are also some optional books to use that are very helpful to discuss with children.
It has video links and other website links to support kids learning about the earth science and astronomy. We don't do reading only in science, but here are other activities kids can do:

Coloring
Watching movies
Notebooking activities
Experiments
Reading stories
etc.

There are 5 units about the Earth and Astronomy in this curriculum that are flexible to customize with our national curriculum. Well, I am not worried anymore for being left out with our national curriculum. We are Indonesians and still have to include the Indonesian curriculum to make sure we cover the materials needed to catch the national exams.
We can integrate the grammar stage with the logic stage easily. There is a reading list for the integration.
How To Get The Products
Biology for The Logic Stage is available in both printed and electronic forms. You can get it at The Elemental Science for an affordable price.
Recommendation
I would like to suggest the use of Biology for The Grammar Stage for any homeschooling family using the classical method. If you don't really like the text books and if you don't have much time to select good books  to be a compact curriculum, then it will be the best choice.
For those who love the unit study, you might get a lot of ideas from the activities suggested in the Teacher's Guide.
Save