Christmas cookies, the pieces to a nativity scene and paper snowflakes abound at our house – all because of Dover Publications! In addition to these, we have some wonderful instructional resources that will take you and your homeschool into January and beyond.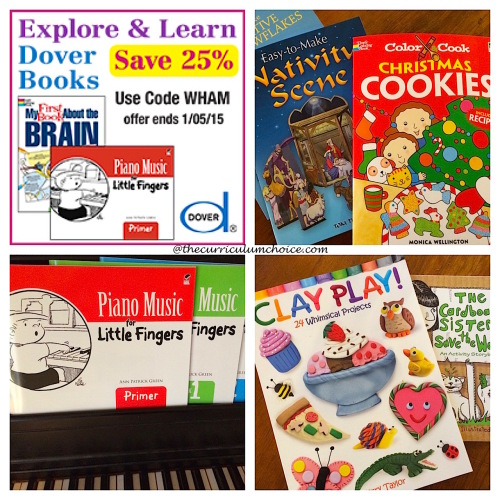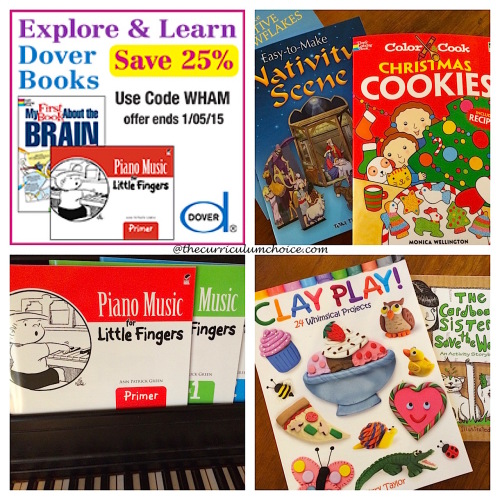 ~Don't miss the giveaway at the end!! We received these Dover Publications resources in exchange for an honest review. All opinions are our own and we love the benefits and blessings we are continuing to see! Please see our disclosure policy.

Dover Publications for the Christmas Homeschool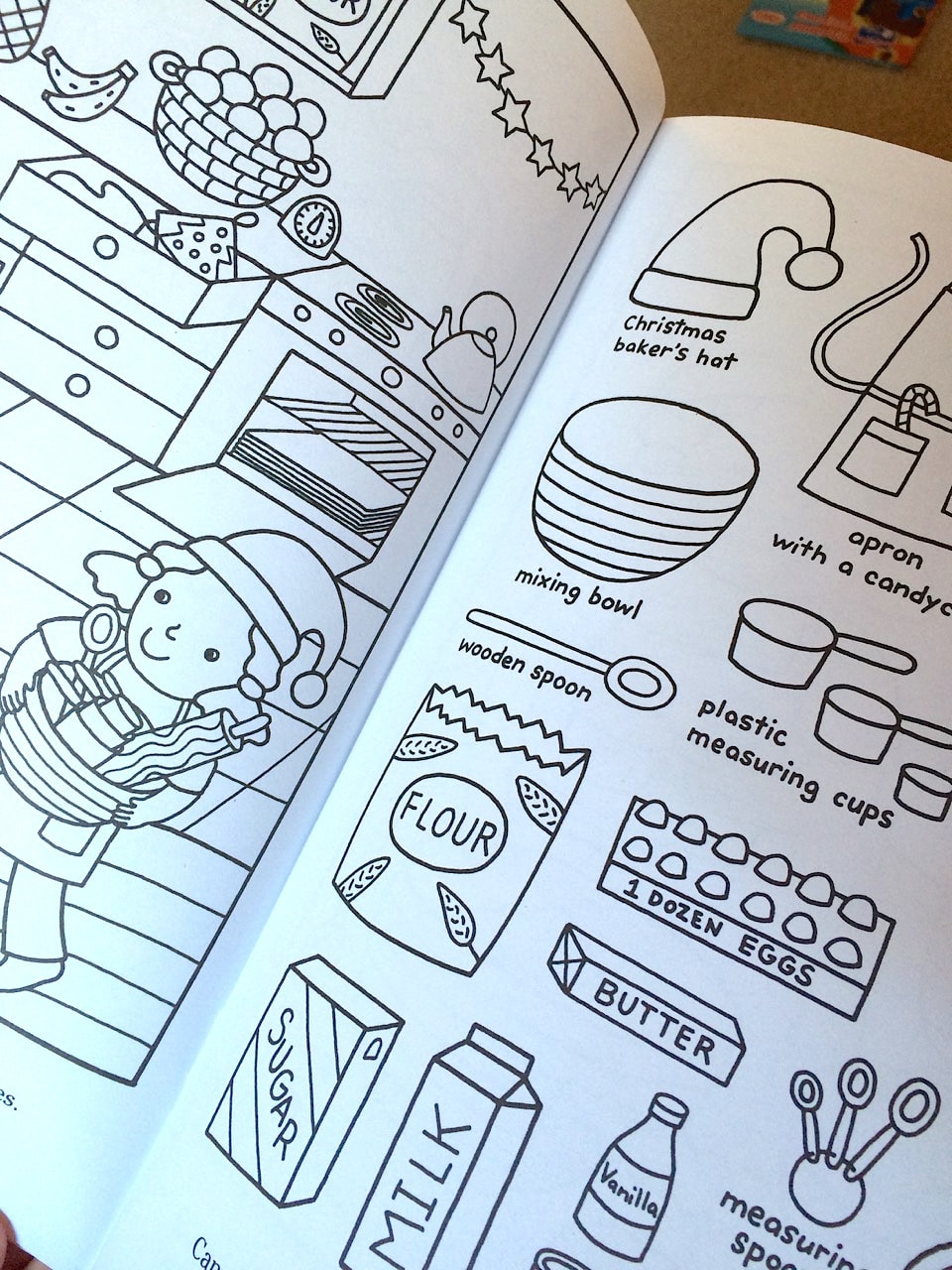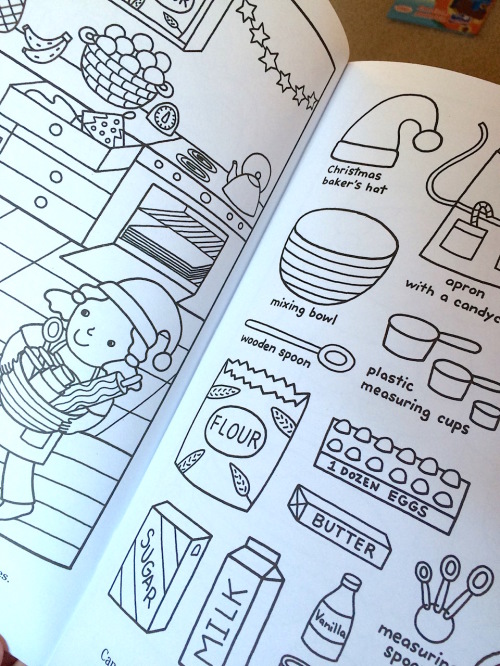 Color and Cook Christmas Cookies – make cookies, color cookies!
Join Molly and Jack in the kitchen making Christmas cookies. Illustrations show the step-by-step recipes. Plus each and every page is fun to color! Color and count Christmas cookies, color and match the sprinkles. Decorate (by coloring) the cookies. Be sure to check out the rest of the Color and Cook series – cupcakes, pizza, snacks and breakfast.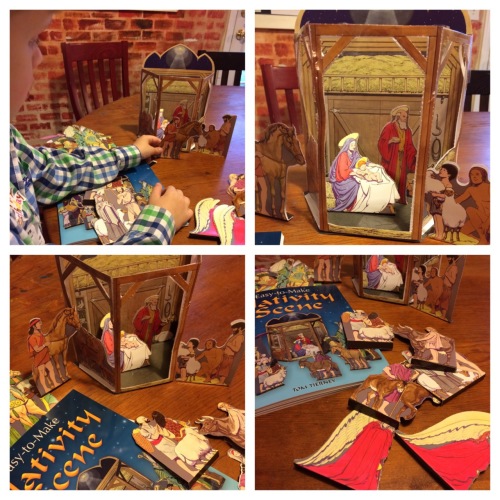 Easy to Make Nativity Scene – create a beautiful Christmas diorama!
This unique collection portrays the First Christmas with graceful depictions of angels, shepherds, wise men, and the Holy Family. There are backdrops with images of the stable, and beautiful scenery for the animals.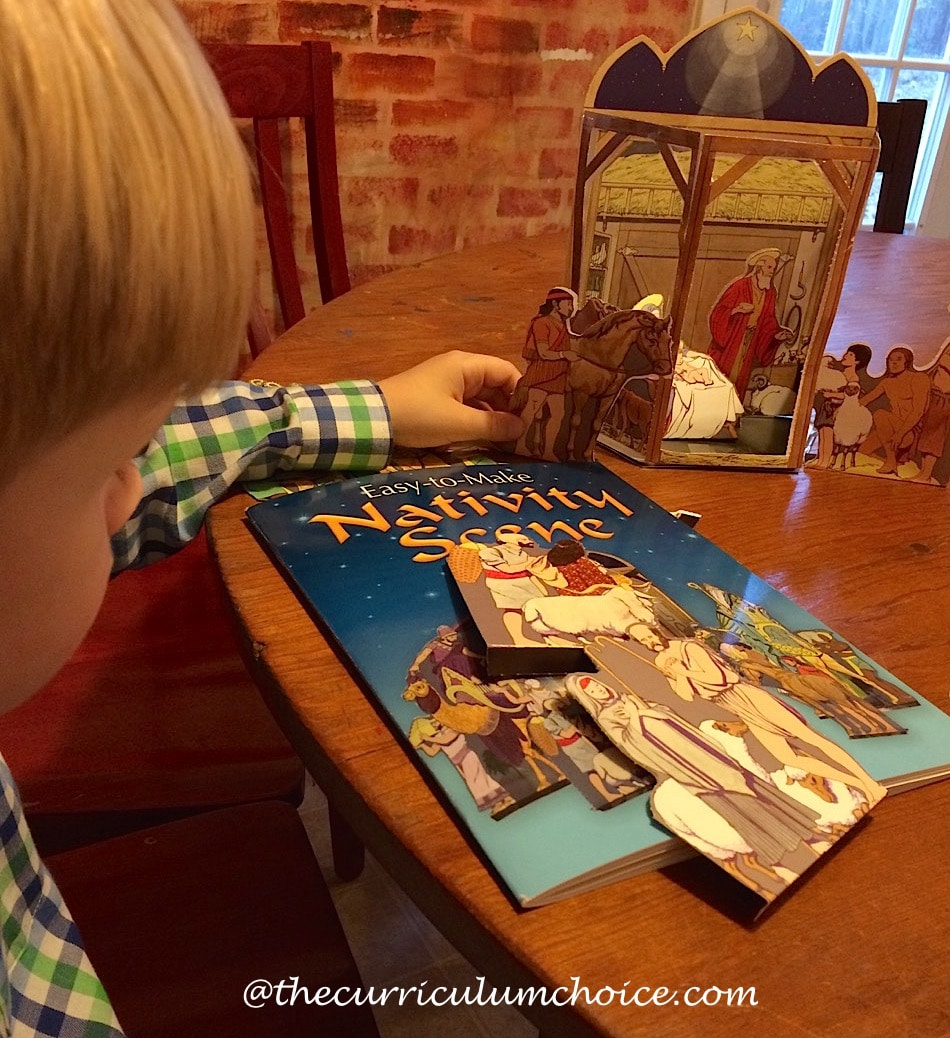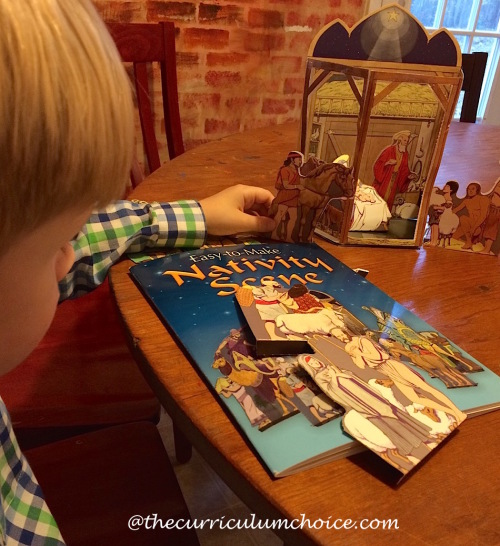 There are thirteen illustrations – printed on both sides. When they are assembled, they can stand upright. Perforated for easy removal. We had such fun punching the pieces out and putting this together. Now it is in a place where the children can play with it.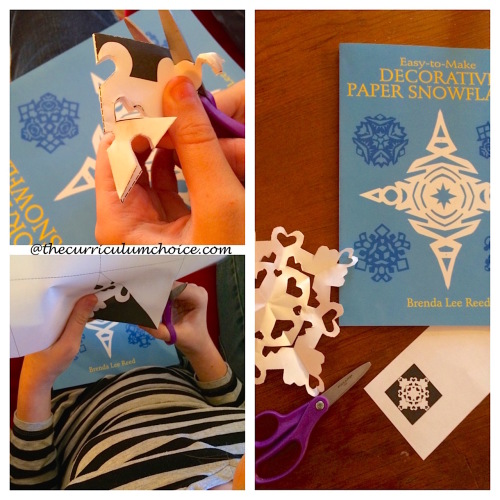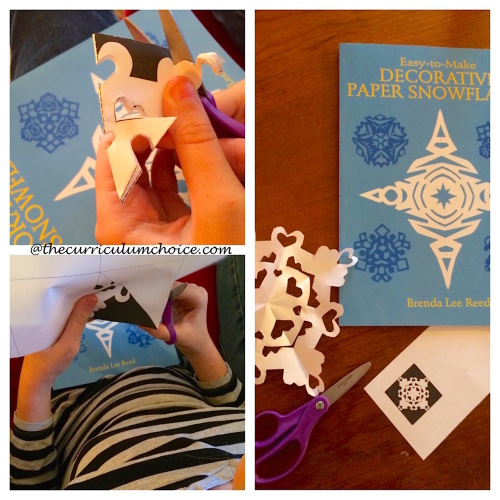 Easy to Make Decorative Paper Snowflakes – all you need is a pair of scissors. And these are fun to make not only in December but through winter! These are so beautiful!
Dover Publications Piano Music for Little Fingers Trio Set
Piano Music for Little Fingers – is geared towards students ages four to nine, features the classic Family Circus cartoons and includes:
Primer – the introductory volume with 10 lessons – each which can be divided into smaller or larger segments as needed.
Book 1 – offers easy music reading, with large-sized notes and grand staff notation, as well as hands one octave apart in "positions." Book 1 takes up where the Primer leaves off, introducing eighth notes, 3/4 time, the keys of C and G, and the concepts of left-hand melody and right-hand chords.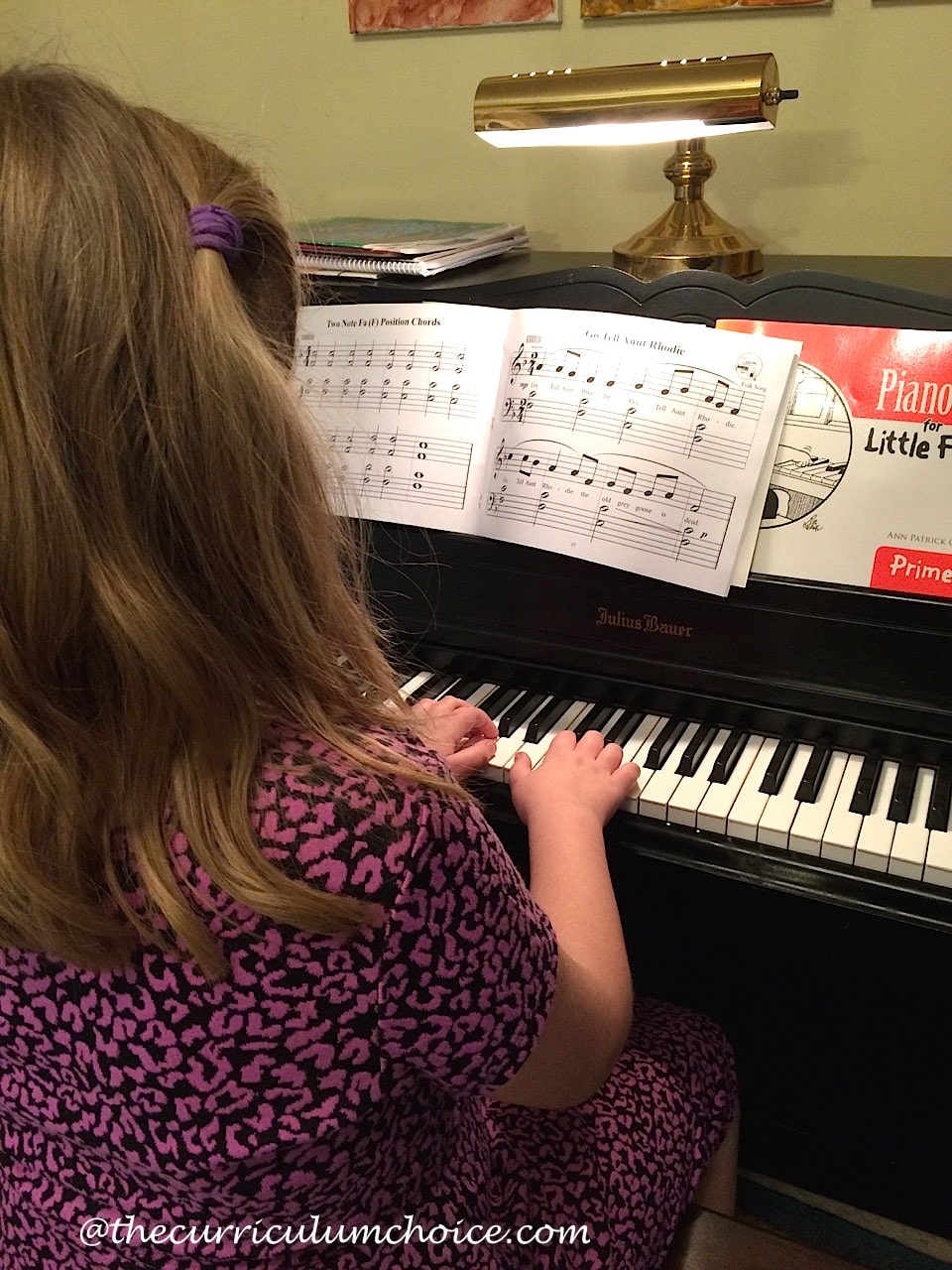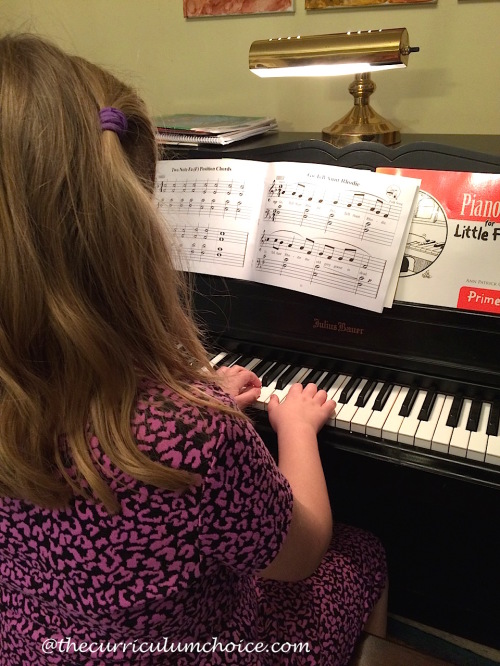 Book 2 – contains more songs in the already familiar key of G. New topics include the key of F and extended hand positions with six-note melodies, plus the IV chord in all keys, dotted rhythms, dynamics, staccato and legato touches and two-note and longer phrases.

Clay duck (with an added scarf – it was cold that day!) made by our third grader.
Dover Publications Clay Play and Cardboard Sisters
Clay Play – 24 Whimsical Projects including ornaments, signs, dangles, sculpture pals, color clay magic plus introduction and explanation of simple tools needed and techniques. Each project is graded according to level of difficulty and includes a list of materials consisting of colored clay and ordinary household items.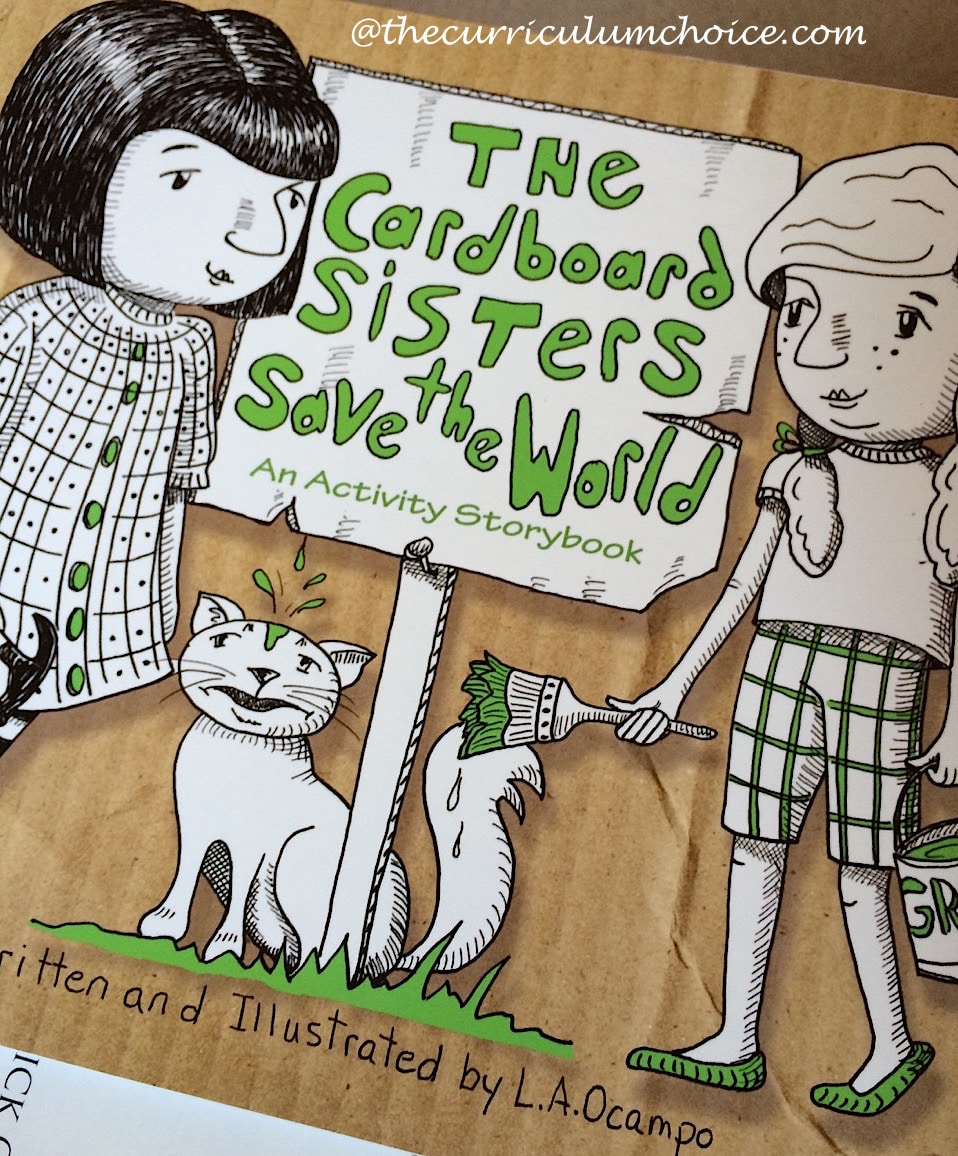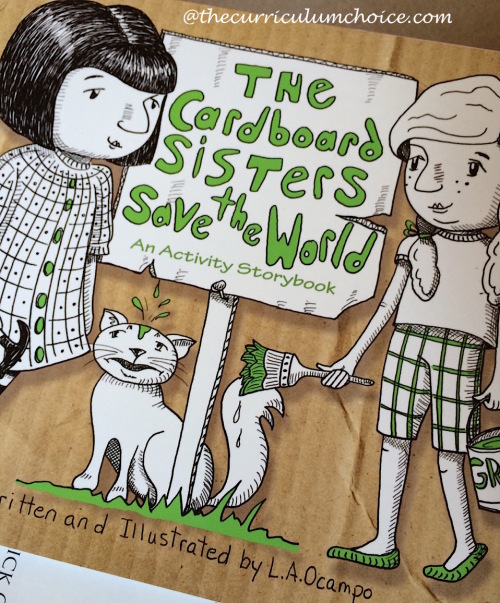 Cardboard Sisters – an activity storybook. Discover how to transform boxes and bottles into handmade gifts and keepsakes. "Ivy and Olive love pretty things, and with a bit of imagination, they turn shoeboxes, empty paper tubes, and other discarded items into flowerpots, decorative signs, toys and other playful and practical items. All made from recyclable materials!"
More Dover Publications We Use in our Homeschool
These Dover Publications products complement and enhance what we are studying!
Where can you find Dover Publications? Special Discount!
Find each of the titles at the Dover Publications website. Plus for a limited time, you can get 25% off your order. Just use code WHAM through 01/5/15. There are just SO many resources for your homeschool. Be sure to visit Dover Publications and browse their teacher resources section.
Now for the giveaway!
Dover Publications is offering the set of resources pictured above to one Curriculum Choice reader. The set includes:
(1) Color and Cook Christmas Cookies
(1) Easy-to-Make Christmas Nativity Scene
(1) Easy-to-Make Decorative Snowflakes
(1) Piano Music for Little Fingers set (three book series)
(1) Clay Play!
(1) The Cardboard Sisters Save the World
–> Please note! This giveaway will end Wednesday night, December 3rd. We want our winner to have time to enjoy these Christmas items! Simply follow the instructions in the rafflecopter widget below:
Which Dover Publications resources are you most looking forward to using in your homeschool?
Homeschooling for over fourteen years now, Tricia faces a daily dose of chaos with five children. She shares a mixture of art lessons, recipes and helpful homeschool habits at Hodgepodge. She and her husband, Steve (who writes app and technology reviews), are co-owners of Curriculum Choice.