We have many, many Dover coloring books, and they have changed the life of at least one of our children.  Miss 12 spends hours carefully coloring fashions of the past.  She has learned so much history simply from studying the pictures and reading the captions.  In fact, when she looks at paintings she can date them accurately, just by what the people are wearing!  She's also learned a lot about color, realism, different media, and shading from the historical fashion coloring books.
Of course, not all Dover coloring books are about historical fashions.  We have books about military planes, cowboys, dogs, birds of prey, weeds, butterflies, and more.  Many of these books have small full-color examples of each coloring page, and all of them have informative captions for each picture.  Other coloring book titles include castles, farm animals, and ABC's .  You can see them all here.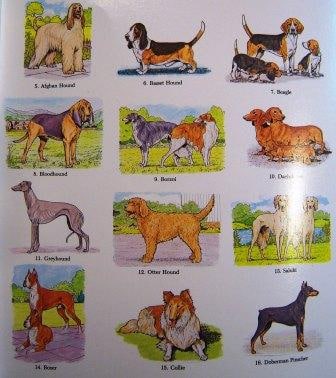 Note that these are not your typical scribble-in-when-you-are-four-years-old coloring books.  The pictures are detailed and accurate and would be a pleasant challenge even for an adult.  The paper is high quality, and we've even used markers on them, although pencil crayons and gel-pens work better.
For children who love to do something with their hands while mom reads aloud or while chatting with friends, there is no better Christmas gift or add-on to a school subject.  Of course these books will not work for all children, but since they are relatively inexpensive it's worth a try.  If the kids don't like them, you can always color them yourself.  In fact, I'm regularly tempted to order some of the great artists books for myself, but right now my days are too full to add a project like that.
To try out actual coloring pages, you can sign up for free weekly samples at the Dover web site.
Caution:  Occasionally the outfits in the fashion coloring books are indecent.  Some of the other books, such as those about art, may need a similar warning, but I have not seen them.
This review is based on the many Dover coloring books we have bought over the years. I do not receive any compensation for it.
–Written by Annie Kate, a Christian homeschooling mom of five great children, who blogs at Tea Time With Annie Kate.