Years ago my now college junior wanted to dissect a frog — a real one.
I tried convincing her Biology class wasn't far off. I felt she would enjoy the experience better at co-op instead of home. And honestly, did we really need to explore the topic so early? She was only in fifth grade.
My efforts focused on my needs too. Where would I find a specimen or dissection kit?
At the time I had NO idea how simple ordering real science supplies and equipment could be for a homeschool family. After lots of persistence from my 5th grader, I finally caved and started searching for a resource.  
All my Googling led to Home Science Tools as a convenient way to find a frog for dissection, and the necessary tools. 
Since that year, we've ordered many, many times over.  While I received products below for review and am compensated for my time to write this post, I'm mostly delighted to partner with a company our family already supports!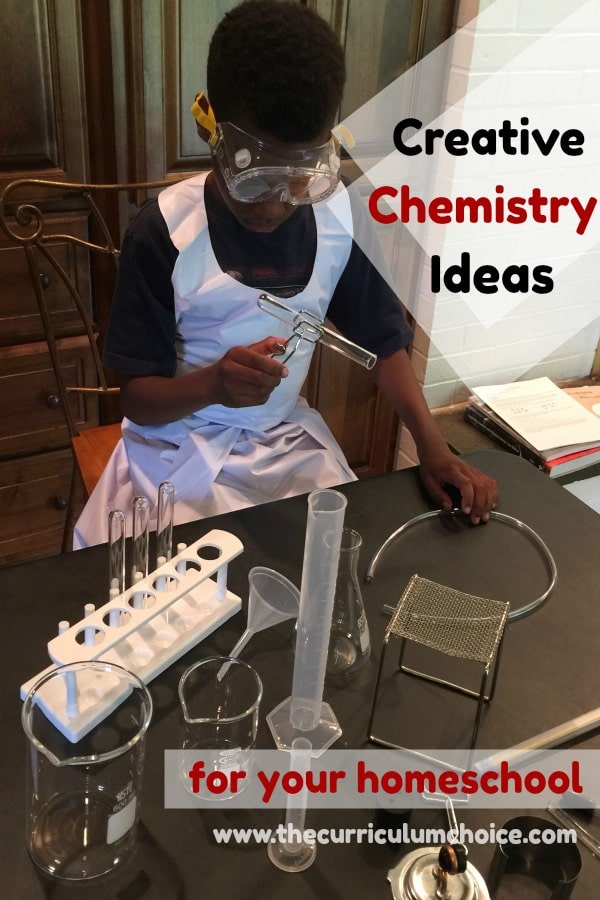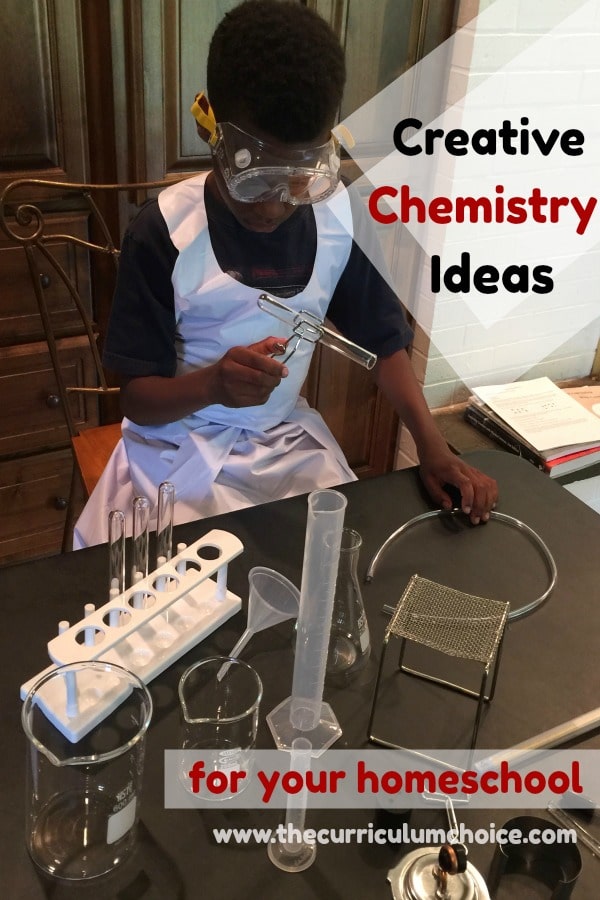 Why Chemistry in Your Homeschool?
My daughter did go on to take Biology. 
But our dissection experience opened my eyes to the importance of generous science exploration in elementary and middle school years.  I've found my kids engage serious high school sciences more easily if I offer plenty of exposure beforehand.
Chemistry may seem a complicated science — and I agree, it is!
But here are some benefits of introducing this hands-on science early:
enhance problem-solving and critical thinking skills
exposure to chemistry vocabulary
sharpen skills of observation

 

gain better understanding of the natural world (why leaves change color for example)
to have fun in homeschooling!
Chemistry already exists all around us, from the cooking we do to the products used to clean our homes. There's really no need to be intimidated by the topic.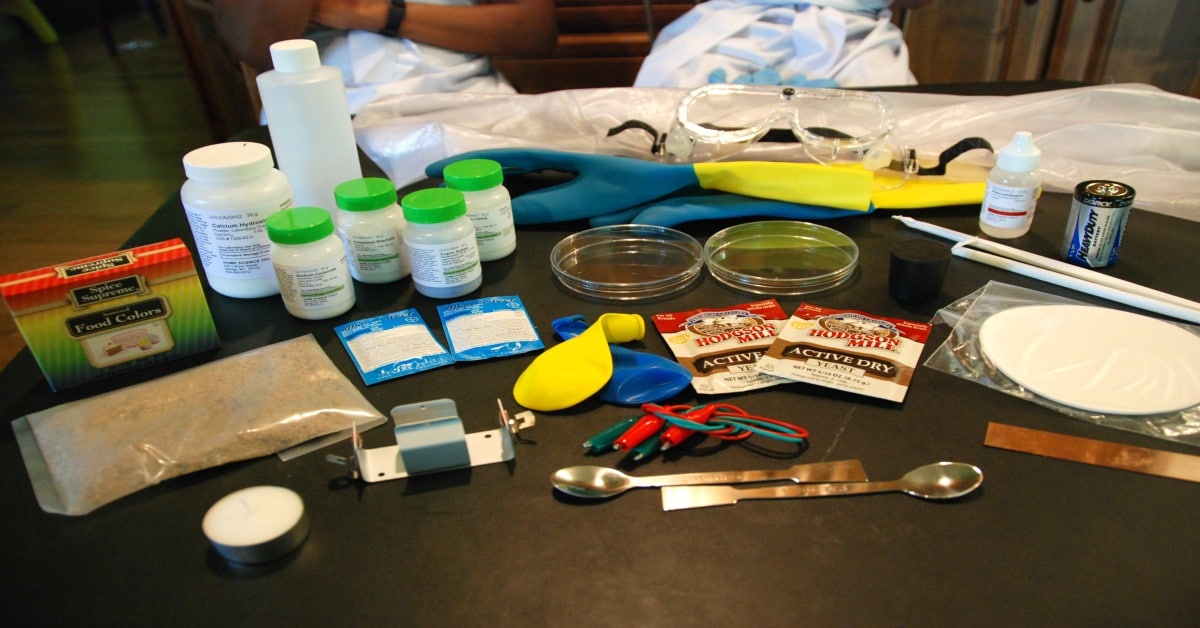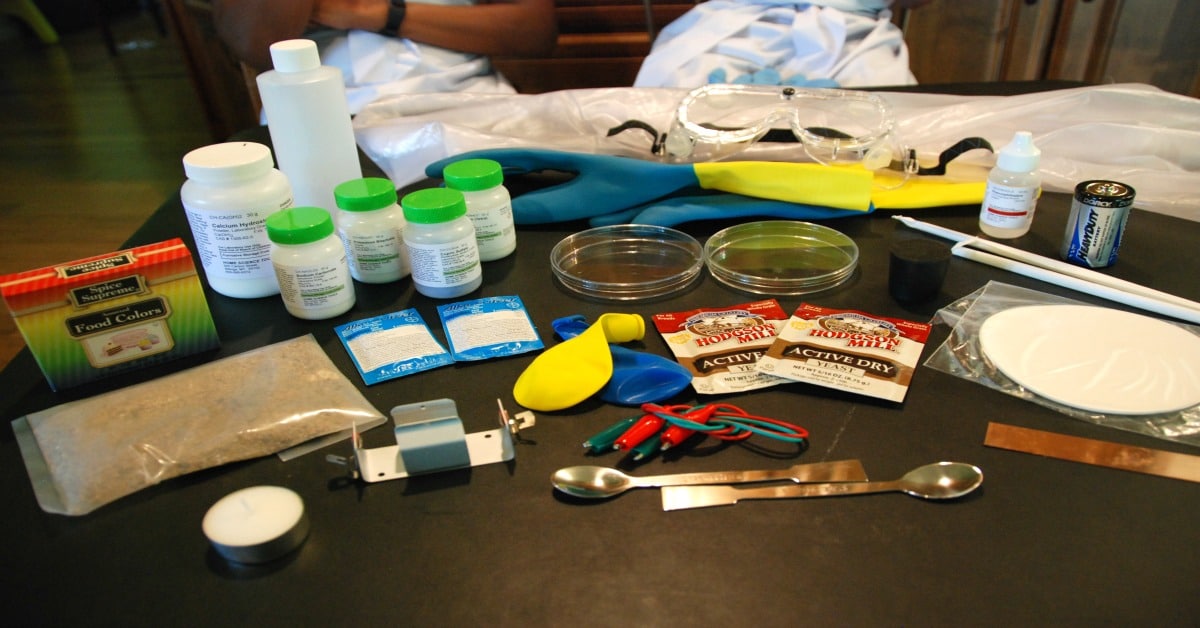 Simplifying Chemistry with Science Kits
Feeling intimidated or overwhelmed with planning science experiments is a common homeschool concern. I've felt this way at times.
This is where I find Home Science Tools helpful. They provide numerous science kits for exploration and study — in chemistry and other subjects.
Maybe your child wants to explore their blood type, test pond water or outdoor soil, capture wind or solar power, build a bridge…
…or simply create creepy things like slime! You can probably find a science kit to match any interest. Think creatively and consider a kit to compliment another area of study or life. For example: explore the science behind light or cooking/baking around the holidays.
Our family received the Intro to Chemistry Kit and the Chemistry Equipment Kit. We also needed extra goggles and lab aprons so those came too. My nine and twelve year old boys were thrilled using REAL lab equipment.  As a homeschool Mom, I enjoyed someone else gathering supplies for each experiment!
My plan centered on exploration and exposure. I hoped to spark interest while introducing my youngest to new vocabulary. Exploring our chemistry kits was a great project to tackle together — especially when the boys added a new twist. 
Keep reading to find out more.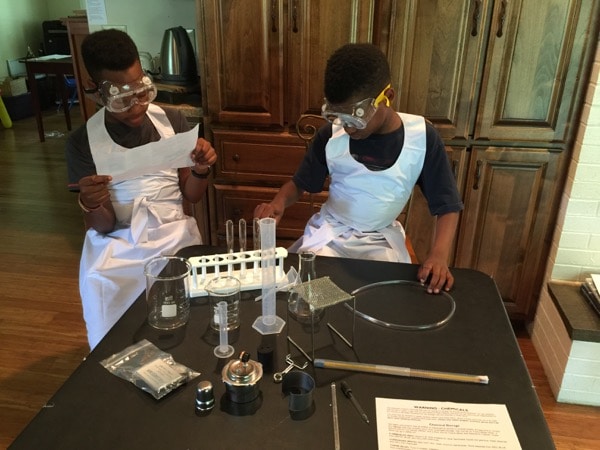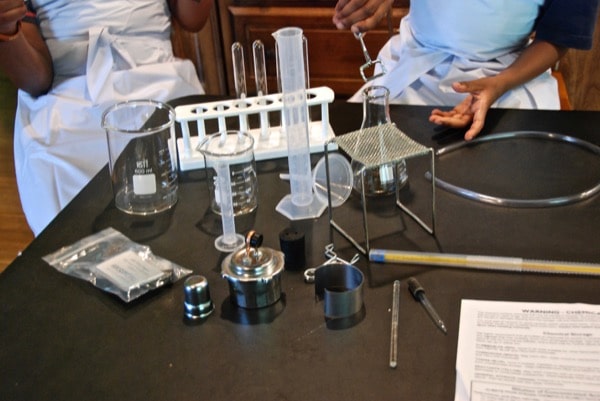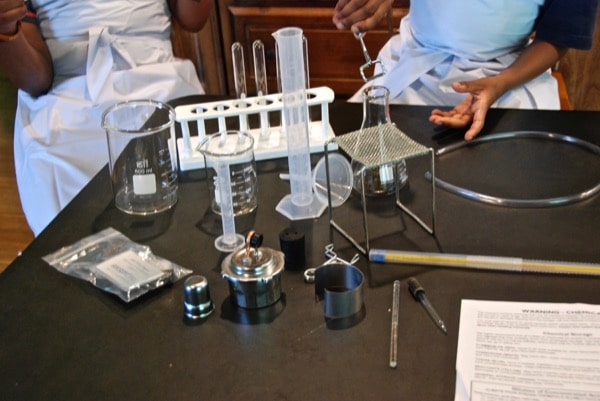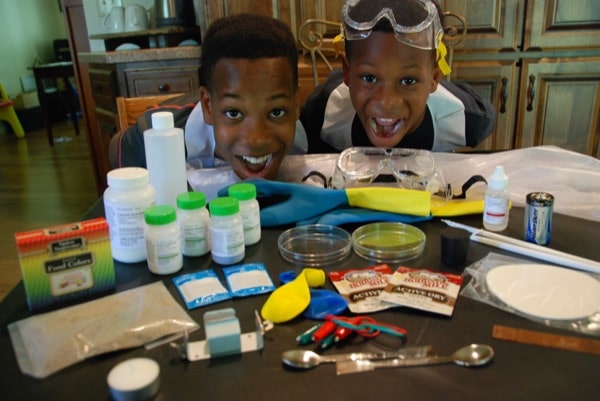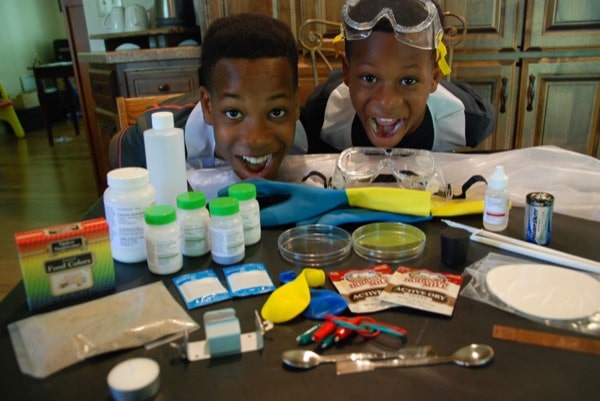 Creative Chemistry with The Science Squad
Early in our science kits exploration, the boys asked I record videos of their "science show".
I wasn't too surprised as all summer they had created and edited videos on different topics. At first I felt pausing for movie making slowed progress — but then I realized how much this step enhanced learning.
If your child creates their own science show, think of the benefits:
learning to recall and narrate each step of an experiment
using and remembering science vocabulary
brainstorming, drafting and editing skills would emerge in full force (i.e. problem solving)
video creation expands their STEM/STEAM learning! (or just do a show & skip video making)
I encourage you to be creative with science… apply it across your child's curriculum with ideas like notebooking and drawing experiment steps, or writing an imaginary mad scientist story to match experiment results. I'm grateful my boys led the way on creative chemistry. Check out their final results below — they dubbed themselves 'The Science Squad'.
Gather any interested kiddos and watch these science experiments!
The first one — "Pink Water Clear Water" you would need the Intro to Chemistry Kit for detailed instructions and chemicals.
My 9 and 12 year olds did all video editing with voiceovers, sound effects and more:
After this first attempt,
The Science Squad
 boys grew in creativity.
Video two includes a little mystery story. To create and reveal the invisible ink notes, the science kit is necessary. The "Liquid Lava" (which The Science Squad calls lava lamp) can be made with ingredients you may already have at home.
The Science Squad
 plans to return with
MORE
creative ideas for science in your homeschool.
Stay tuned for their next edition on microscope study!