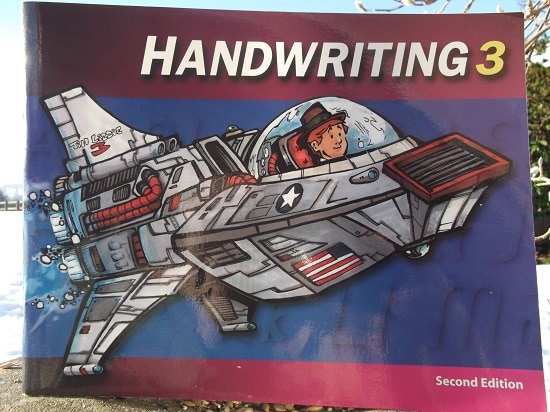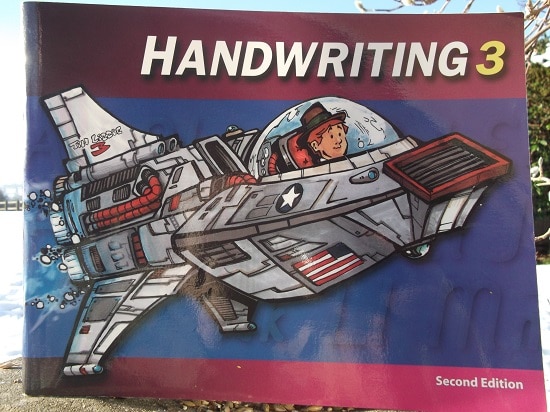 It's been a few years since we used this resource in our homeschooling but I remember that it was fun to use and my daughter enjoyed it.
You can buy this product as a complete Homeschool Kit which consists of a teachers manual and this student book for $56.00 from Christianbook.com. However when I used this book I only purchased the student book which you can buy for $19.72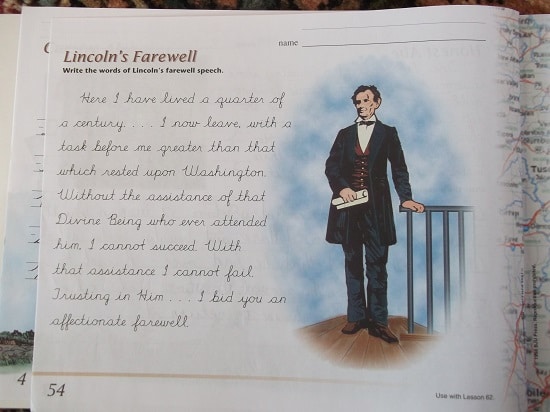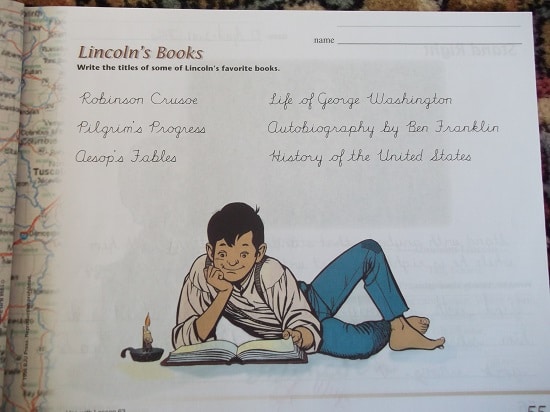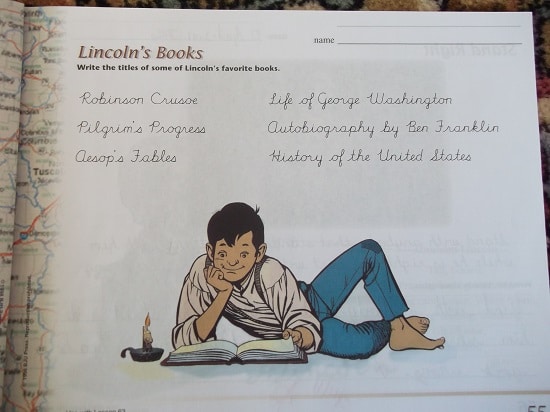 Handwriting 3 is for 3rd graders. It helps the student develop his/her handwriting skills by tracing upper and lower case letters, free writing letters within the lines and then writing out whole words and sentences.
There is a wide variety of writing exercises which keeps it interesting. Poems, Bible verses, personal compositions, writings on missionary work etc.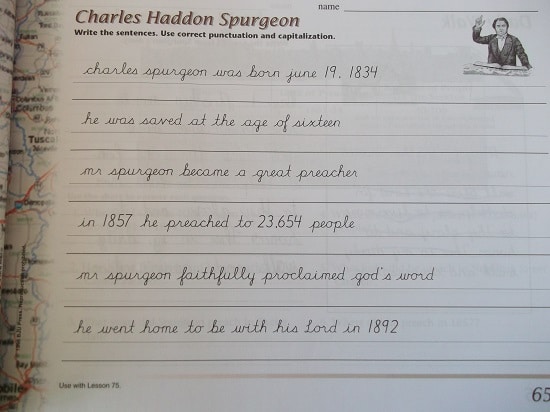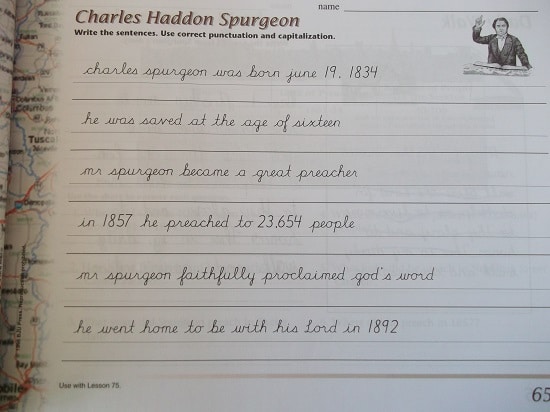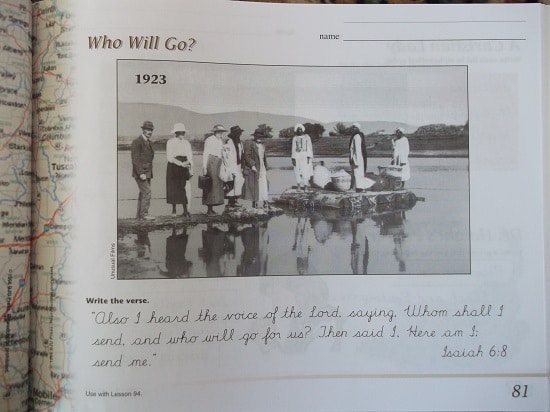 This is a soft cover book with 102 pages. The pages are perforated so that you can tear them out and hand them to your student, or the student could work directly in the book. We chose to tear the pages out as often times the student is required to copy or do an exercise on a sheet of lined paper. So popping them all into a binder works well.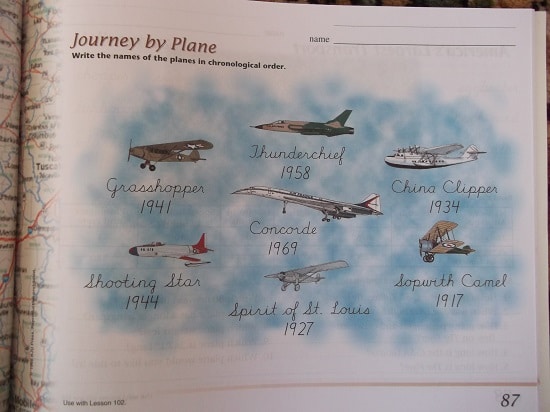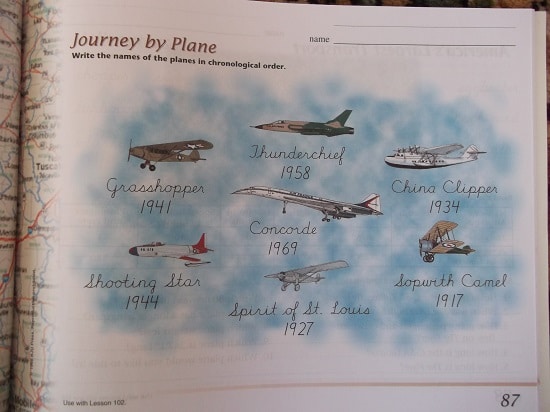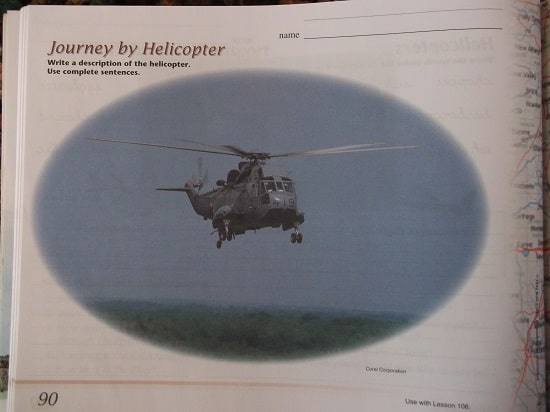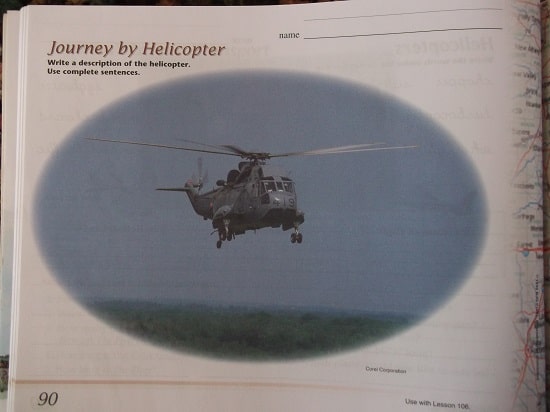 Although I found this book a bit pricey, its quality is exactly what I would expect when buying a BJU product. There are color pictures throughout, the cover has a laminated feel so easy to wipe off any spills, and the paper quality is wonderful. Of course if you have multiple children you might just want to buy the teachers manual and give the children lined paper to complete the exercises, you will save money in the long run. As I only had one that I used this for I was happy to buy each years student book for her.
Visit BJU Press over at Christianbook.com to view other grades as well as samples of both the teacher and student books