Looking for Creative Crafts to Do With Your Preschooler?
Then The Big Book of Bible Stories to Make may just be one you want to add to your homeschools bookshelf. I love that this book has a hardcover which makes it durable – perfect for little hands.
Years ago, before I started homeschooling, I taught in the same preschool that my youngest daughter attended. As both teacher and parent, I had the advantage of seeing preschool handicraft from both sides.
As a parent, I would silently curse my daughter's teacher every time I collected her after school, for she always had a load of strange-looking concoctions made from cereal boxes, kitchen roll tubes, glue and paper. I mean really! What was I supposed to do with it all?
But as a teacher, I could see how much the children looked forward to that part of the morning when they were let loose on the myriad of boxes, paint and glue. Creative arts and crafts are such important developmental tools for youngsters.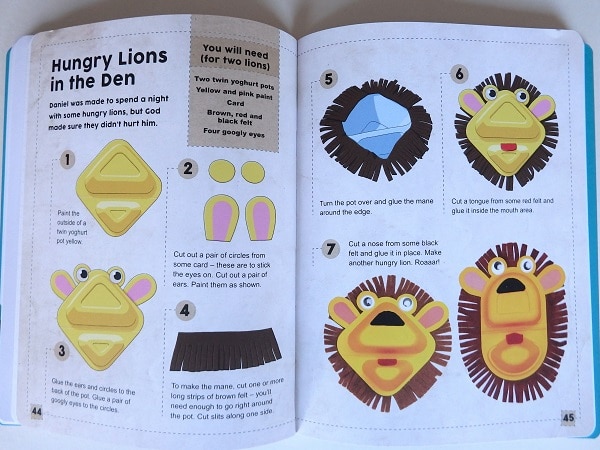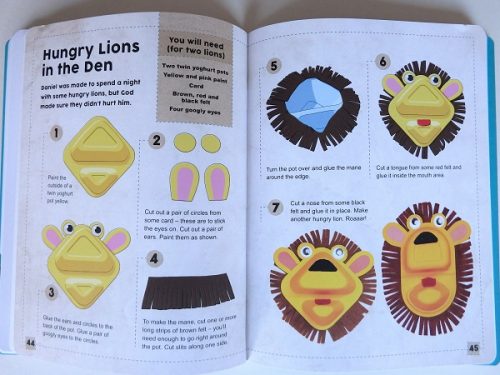 In our own homeschool, we loved using unit studies when my girls were young, the combination of reading and doing tended to help solidify our learning. Children move from concrete (physical hands-on) learning when young to abstract concepts as they mature, so it is my experience that a hands-on activity really works when accompanying a lesson.
If you want to add a craft to your Bible time then check out this book.
Aimed at children ages 5 – 8 years, The Big Book of Bible Stories to Make is written and illustrated by Fiona Hayes, a children's author of nearly 20 years. She has worked with children in a wide range of craft projects so she has insight into the types of crafts children like to do. This brand-new release from QED Publishers features well-loved stories from both the Old and New Testament.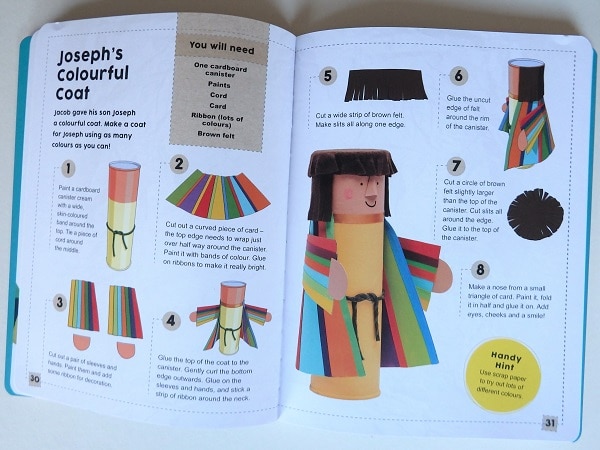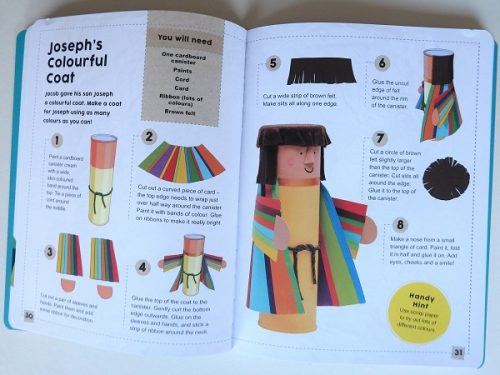 Featured Stories and Activities from the Old and New Testament
The Garden of Eden
Noah and the Ark
Baby in a Basket
Roaring Lions
Jonah and the Whale
Baby Jesus in a Manager
Angel Gabriel
Loaves and Fishes
A Lost Lamb
Palm Leaves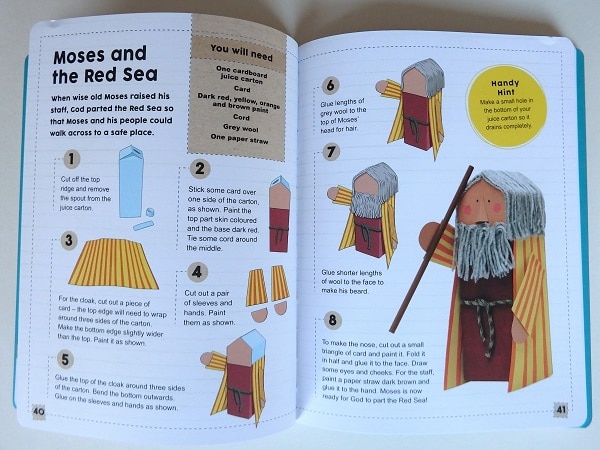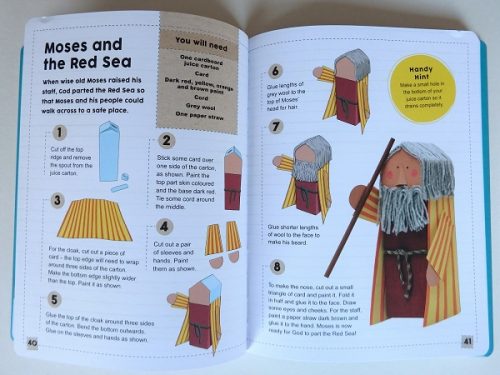 Want to add this book to your bookshelf?
There are a couple of places you can visit to purchase a copy of this book.
UK – £9.98
For the USA and Canada $14.95
Save
Save
Save