We have always enjoyed the many resources The Homeschool Scientist has offered. We were very interested to check out her brand new curriculum, The Beginners Guide to Atoms and the Periodic Table.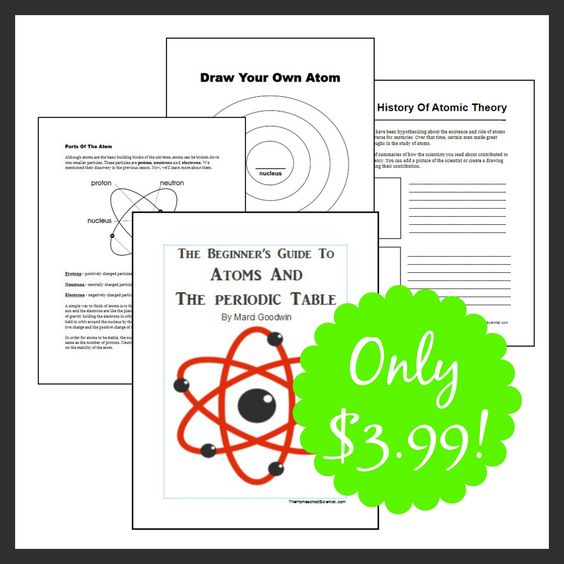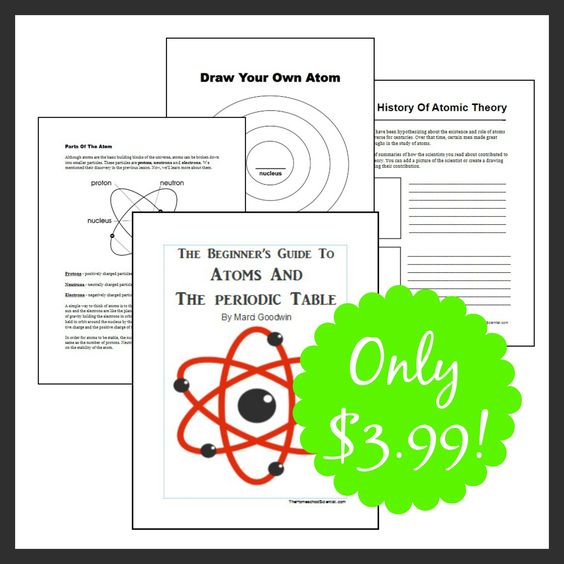 ~ Don't miss the giveaway at the end!
This 23 page ebook will help beginners understand what atoms are, why they are important, which famous scientists studied them, what the Periodic Table is all about, and how to find different elements.
The study kicks off relating "building blocks" to LEGO® bricks, so you know my boys were all in!  This curriculum offers:
6 links to do an in-depth Atomic History Study
2 Scientist notebooking pages
Parts of an atom vocabulary worksheets
Label an atom
5 Links to interactive atom resources
Periodic Table "fill-in-the-blank"
Trivia questions or "quiz"
Bohr model explained
Candy atom tutorial
3 Draw Your Own Atom pages
Definitions
As a mom teaching hands-on learners I was happy for the ideas for building an atom using: pom poms, mini marshmallows, gumdrops, ping pong balls, and modeling clay. I would add M&M's but who would get any work finished?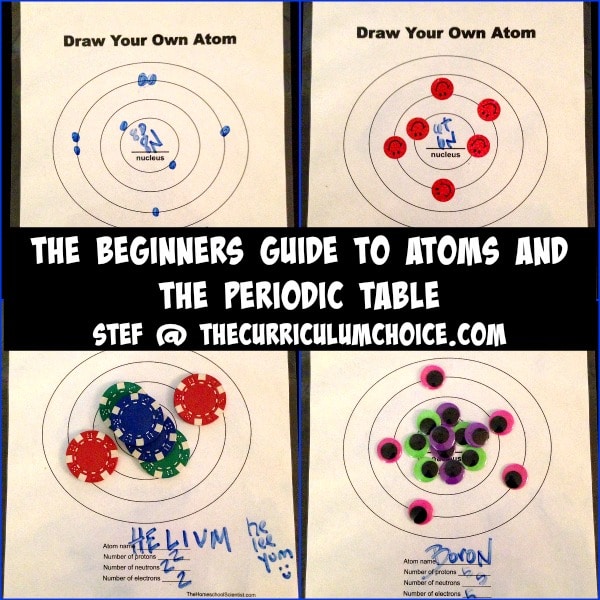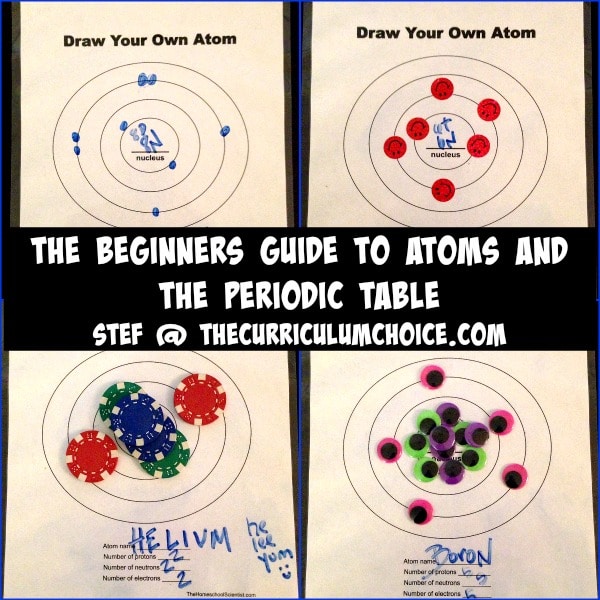 I highly recommend laminating the Draw Your Own Atom page for many uses. We started with basic dry erase markers. Then we tried: stickers (up side down for negative electrons), poker chips (a bit too large), and then craft eyes. The boys loved raiding my craft basket to find just the perfect items to use as protons, electrons, and neutrons.
The Beginners Guide to Atoms and the Periodic Table
The 23 pages of this ebook are filled full of facts. You will not have any questions about atoms when you are done! This is a great supplement to a chemistry class and/or unit study. $3.99 is a fair deal since you can easily reprint the atom pages for many students, a science co-op, or pick a different element each day.
I was happy to see a link to her Pinterest Board: Atom Models. One extra click and you can find Periodic Table activities as well on her Pinterest Board: Chemistry
Overall both my boys, 13 & 8, enjoyed this easy-to-understand book while learning about the basic building blocks of life.
Now for the Giveaway!
The Homeschool Scientist is offering one (1) copy of The Beginner's Guide to Atoms and the Periodic Table to one Curriculum Choice reader! Simply follow the instructions in the rafflecopter widget below…
a Rafflecopter giveaway

I received The Beginners Guide to Atoms and The Periodic Table for free in exchange for an honest review. All thoughts shared are my own opinions.
Save
Save
Save
Save