As homeschoolers, we are well aware of the blues that strike each winter, discouraging moms and making them question their decision to homeschool. This year, The Bundle of the Week has created a collection of ebooks designed to encourage you for the journey as well as give you practical tools to address the areas that aren't working in your homeschool.
We are excited to announce that Help! I'm Homeschooling! ebook by Tricia Hodges is part of this week's Beat the Homeschool Blues Bundle of the Week.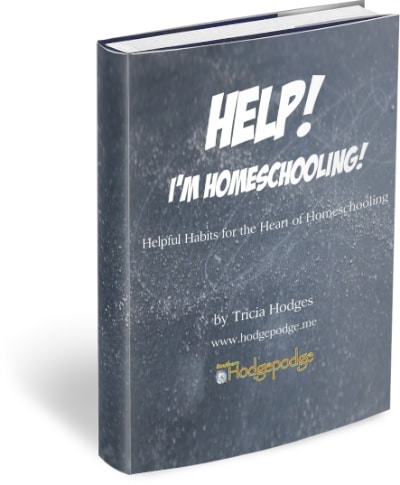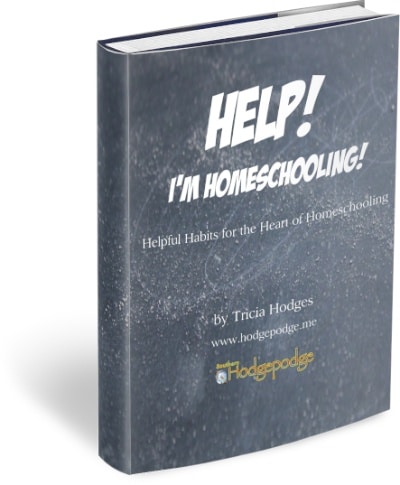 Help! I'm Homeschooling! by Tricia Hodges
Based on more than a decade of personal experience, Tricia has packed Help! I'm Homeschooling! with practical, how-to advice to encourage you and build your confidence – whether this is your first year homeschooling or your tenth. Discover tips for creating routines and schedules, teaching multiple ages, keeping little ones occupied, taking breaks, catching up and more!
~ Disclosure: if you purchase the Bundle of the Week through these links I will receive a portion of the sales. Please see our disclosure policy.
Bundle of The Week
Get all five ebooks plus a collection of homeschooling printables from Life Your Way for more than 75% off, but hurry because this bundle is available exclusively to newsletter subscribers this week only!
What that means is you can not only get Help! I'm Homeschooling: Habits for the Heart of Homeschooling ebook (all our very best homeschool habits in one place) but also get four more homeschooling ebooks from some amazing authors – plus printables!
This week the Bundle of the Week changes to an exclusive email only offer. So in order to find out more, head over and sign up via email for access and get your bundle! Just click the image above.
Homeschooling for over a dozen years now, Tricia faces a daily dose of chaos with five children from preschool to high school. She is author of art curriculum for all ages and a series of cookbooks at Hodgepodge. She and her husband, Steve (who writes app and technology reviews), are co-owners of Curriculum Choice.