Here at The Curriculum Choice, our passion is making homeschool decisions easy. And right here at the height of back to school time, we have a basket brimming with homeschool curriculum choices just for YOU!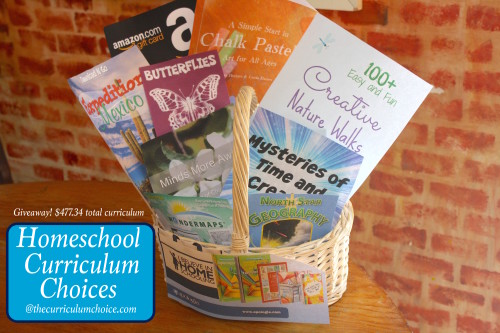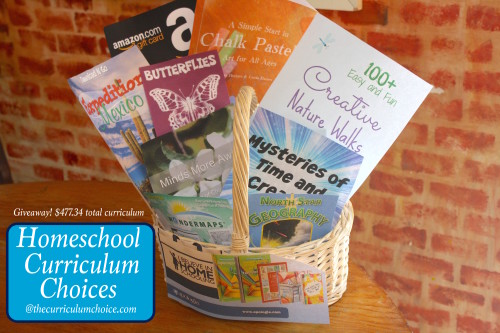 Today our authors are sharing with you some of their favorite curriculum choices. And we are giving away this awesome basket to one blessed Curriculum Choice reader! It is $477.34 worth of curriculum WOW!
Homeschool Curriculum Choices from Our Review Team
Some of our very best resources for making homeschool curriculum choices are listed for you, below!
What is included in our Homeschool Curriculum Choices Basket Giveaway?
 Any affiliate links included support the work of this website and its review authors. Thanks so much for your support. Please see our disclosure policy.
Here is what is included in that awesome basket giveaway…

1. The Heart of Learning, from Oak Meadow Homeschool Curriculum Publishers (retail value $25) – A guide to hands-on learning, mindful parenting, nature-based learning and more. Thanks to Betsy for all of her wonderful Oak Meadow reviews!

2. A Geography bundle from Bright Ideas Press  – (value $89) One (1) digital copy of North Star Geography and one (1) Wondermaps. Don't miss Susan Williams' review of North Star Geography here at The Curriculum Choice.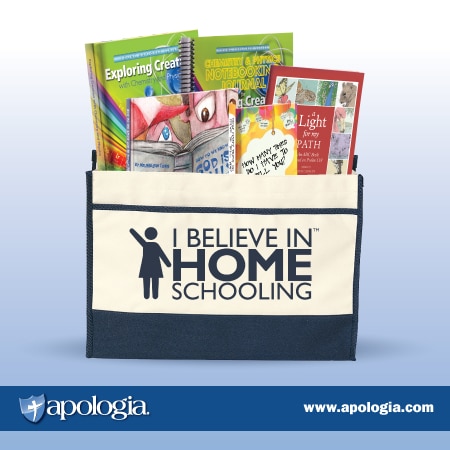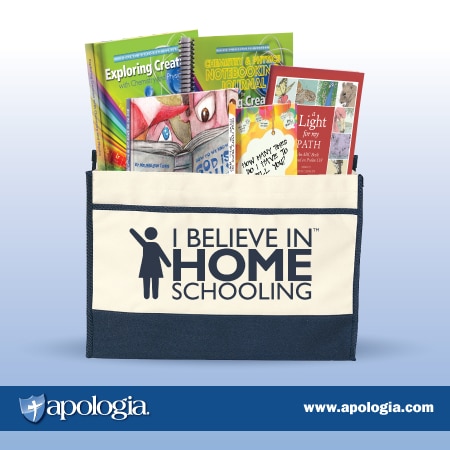 3. Apologia Tote Bag Full of Homeschool Curriculum ($244 retail value) – One (1) Winner's choice of elementary science $39, elementary science booking journal, A Light For My Path, How Many Times Do I Have to Tell You, How Do We know God is Really There? and I Believe in Homeschooling Tote Bag!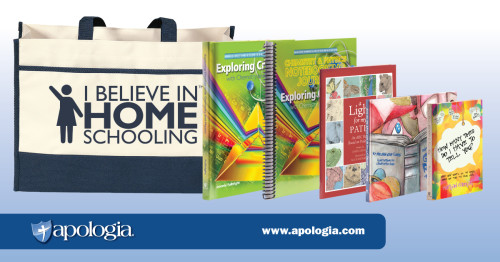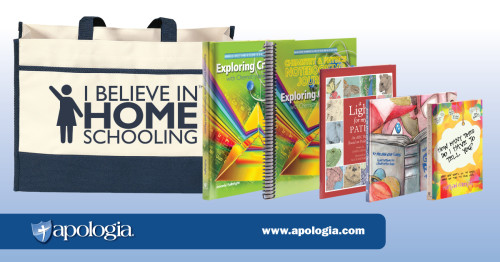 Be sure to browse all the Apologia reviews here at The Curriculum Choice!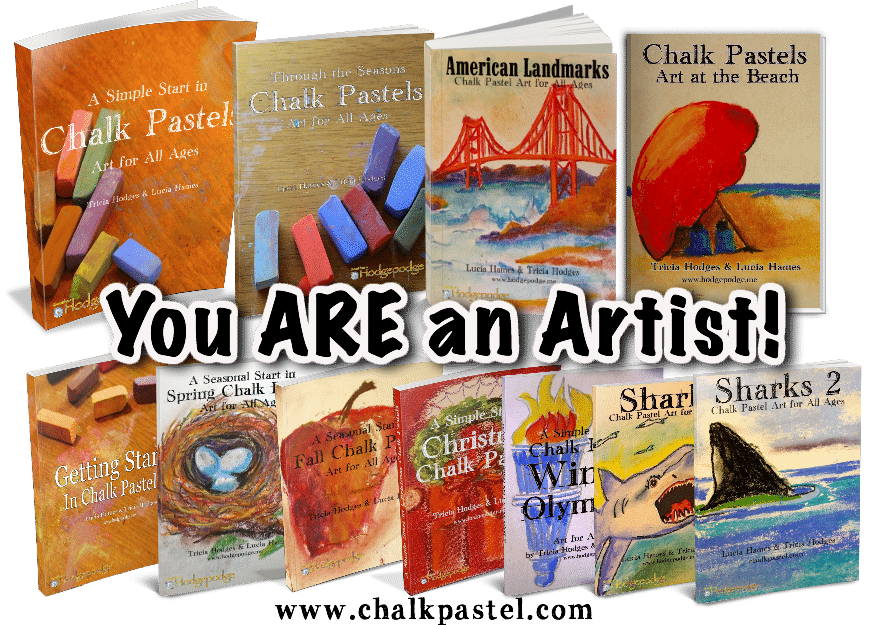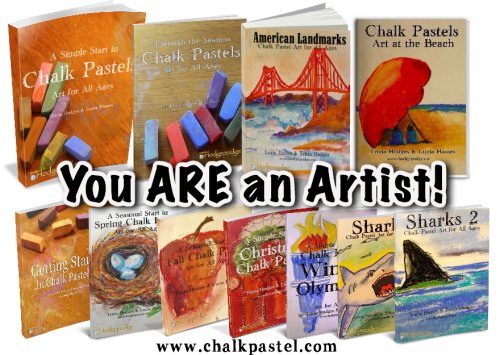 4. You Are an Artist Bundle from chalkpastel.com – Art for all ages with a variety of topics that appeal to all!
5. $5 Amazon Gift Card – our author, Kortney Garrison, has generously donated a $5 gift card towards your purchase at Amazon. Be sure to subscribe to her blog, One Deep Drawer, as one of your entries, below. You will receive a copy of her Celebrating the 50 days of Easter.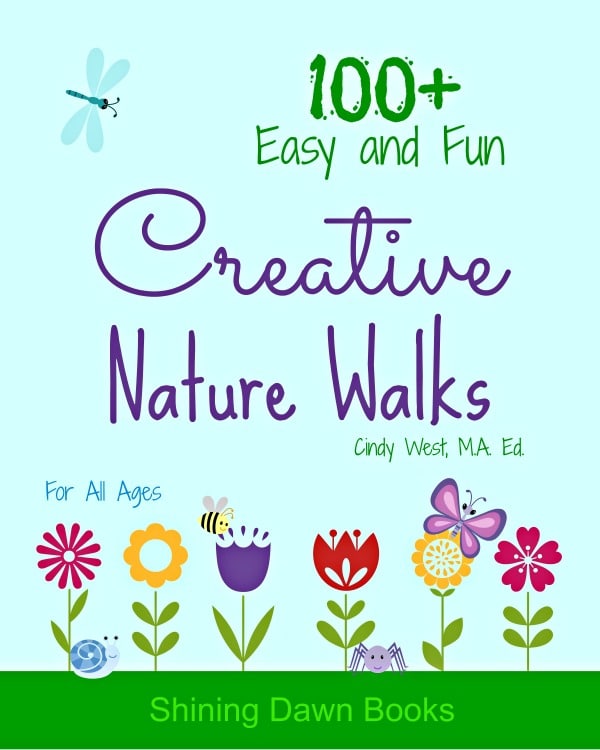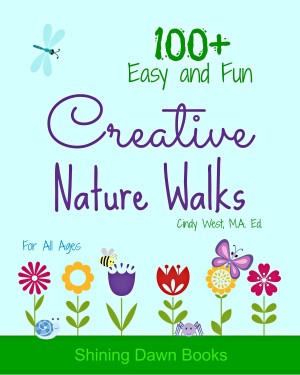 6. 100+ Creative Nature Walks by Cindy West of Shining Dawn Books ($8.95 value)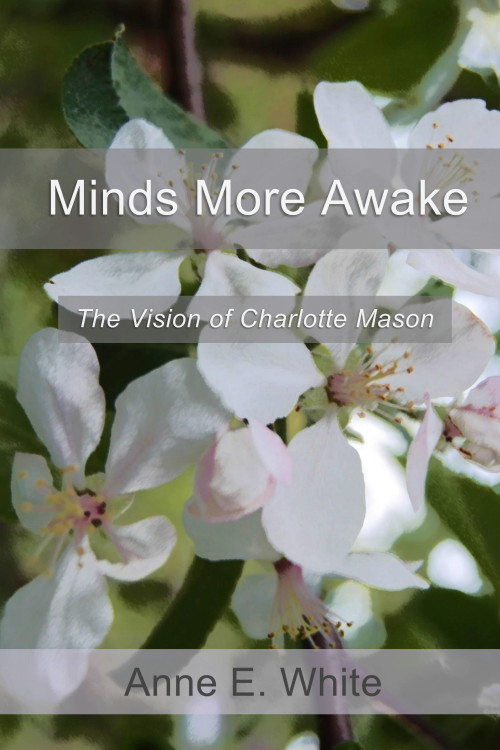 7. Minds More Awake Charlotte Mason ebook by Anne E. White ($7.50 on Amazon Kindle)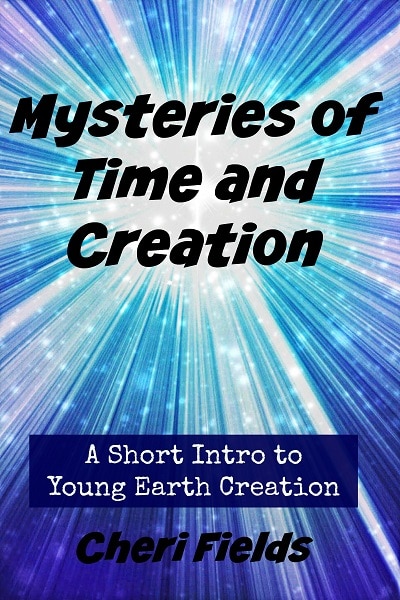 8. Creation Science 4 Kids by Cheri Fields (Free) – Be sure to read Annie Kate's review of this great resource!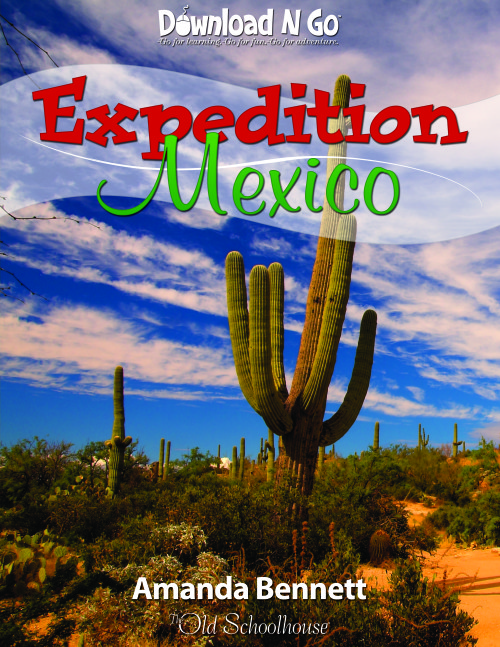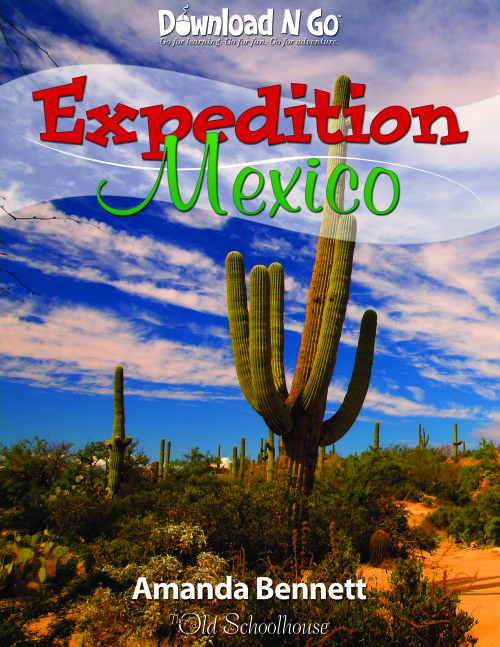 9. Expedition Mexico by AmandaBennett.com ($8.95) – which is a perfect complement to…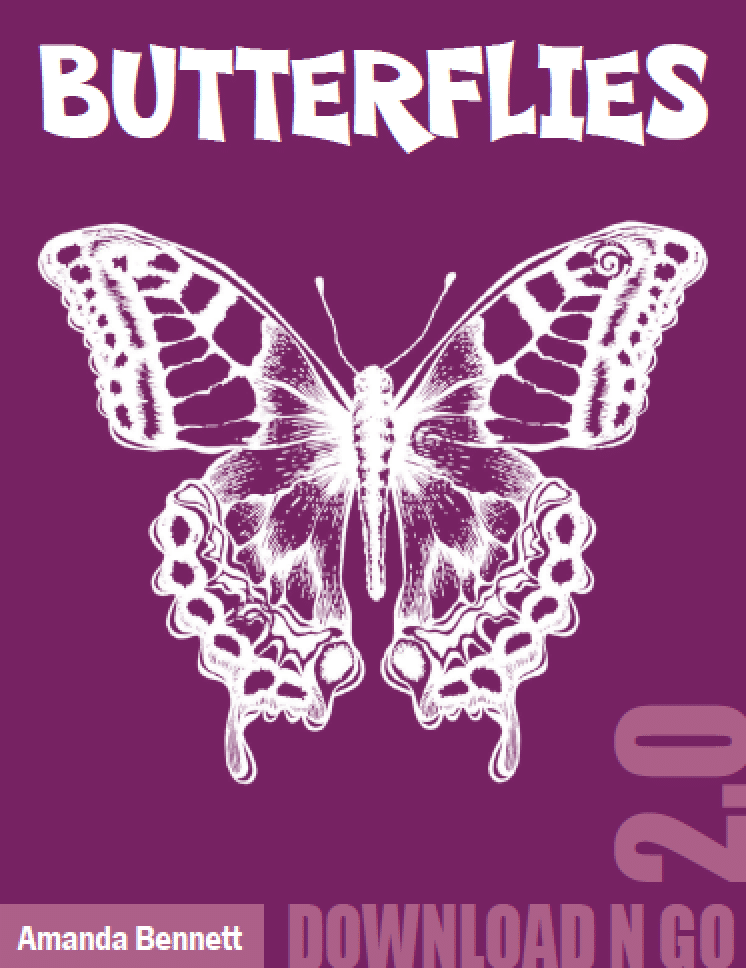 10. Butterflies by AmandaBennett.com ($8.95) – NEW! Take a look at how much we've been enjoying this study!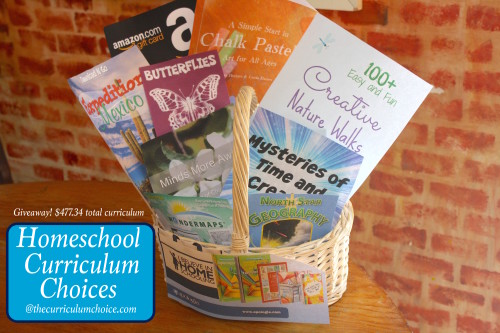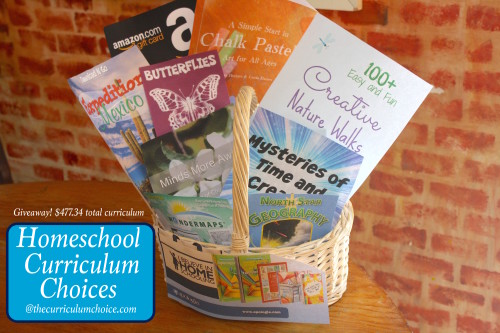 What an amazing basket full of so many items for your homeschool!
Now for the Giveaway!
One (1) The Curriculum Choice reader will win the contents of the basket pictured above and the contents listed above. (Basket not included). Textbooks will be mailed directly to the winner. All ebooks will be delivered via email to the winner.
Simply follow the instructions in the rafflecopter widget below…
a Rafflecopter giveaway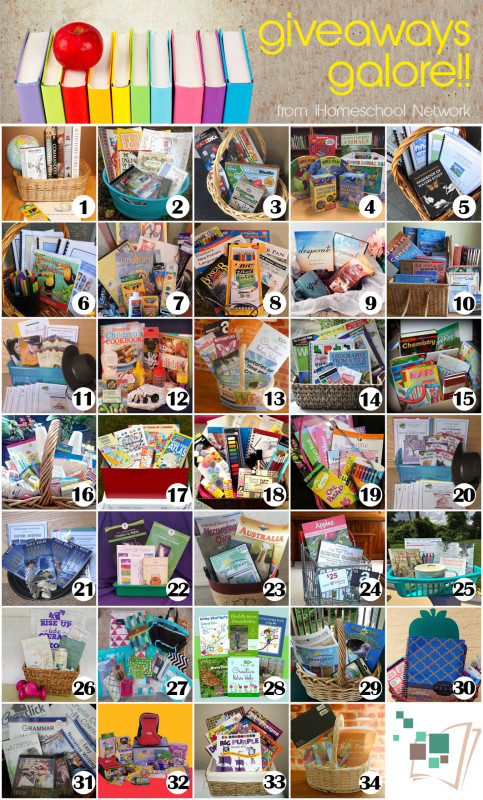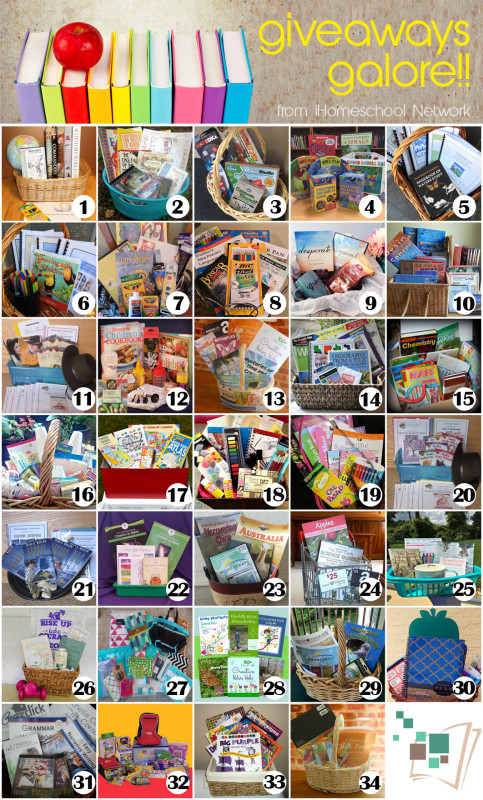 Don't miss all the basket giveaways with iHomeschool Network! Click over to enter the other basket giveaways!