We have had so much fun with this!! The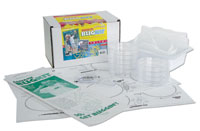 Aquatic BugKit from LaMotte Company is a fantastic, hands-on way to discover the health of a creek by observing the insects that call it home.
I requested the kit for review because I thought it might make the perfect go-along for my Incredible Creeks NaturExplorers Study.  Boy, was I right!
The presence of micro and macro-organisms is a good indicator of how healthy the water is in a creek or stream.  Although you can certainly search the habitat without this kit, the experiments and guides provided make the study very "professional".
Using the experiment guide, you will fill mesh bags (provided) with leaves and other natural debris and place them in a nearby stream for a couple weeks.  Afterward, using collection trays and petri dishes (also provided), you will begin observing the bug life collected in the debris.  Two large, illustrated bug boards allow you to easily identify your insect samples.  (A fresh-water aquatic field guide is also included that you can flip through for identification.)  As you make identifications, you complete a tally chart that will help you identify whether or not your stream shows signs of being healthy or unhealthy based on the bug population.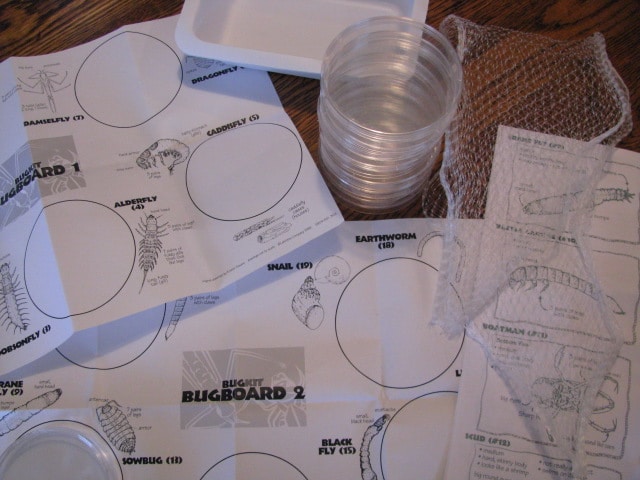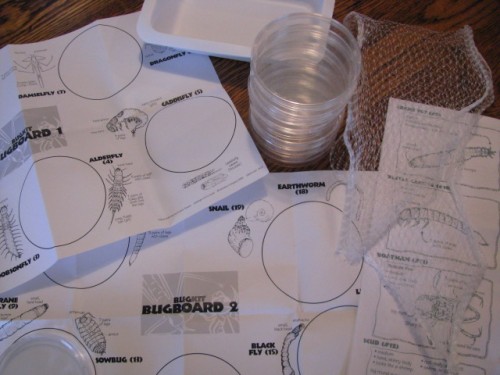 A few topical book suggestions and internet links are provided for further study if you like, too.
The kit is very self-explanatory and super kid-friendly!  I used it with all my children, ages 4, 11 and 14.  Even though the 4-year-old couldn't read the guides, he helped us identify the critters based on the pictures.  A good time was had by all!
My children have completed this activity before with a Fish and Wildlife nature guide, but it's nice to know we were able to do the activity easily at home with the help of this kit!
~ written by Cindy, eclectically Charlotte Mason mom of 3 from Central KY.  You can find her blogging at Our Journey Westward and find her NaturExplorers curriculum at Shining Dawn Books.