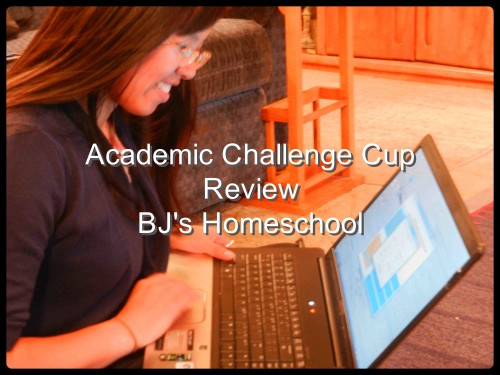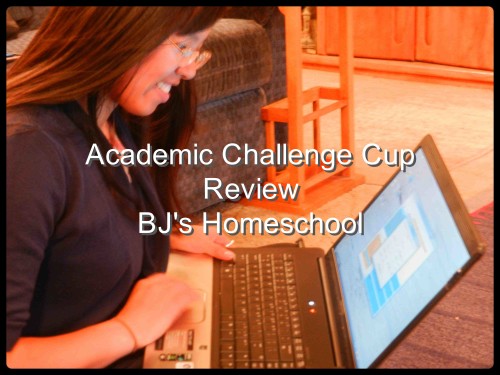 Are  you looking for a fun way to fight the "summer slide?"  Do your kids like the play computer games?  That's not even a question!  My high schooler likes to play games, of course. Last summer she couldn't stop playing this one.  I am talking about The Academic Challenge Cup, a game by the Critical Thinking Company. This game reviews core knowledge in nine subject areas.  What a nice way to review! That's a no brainer!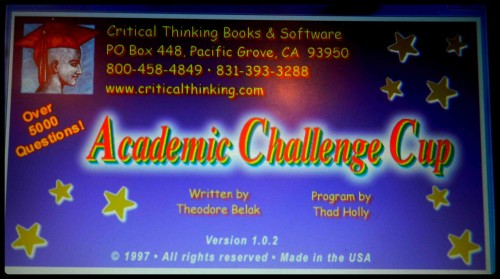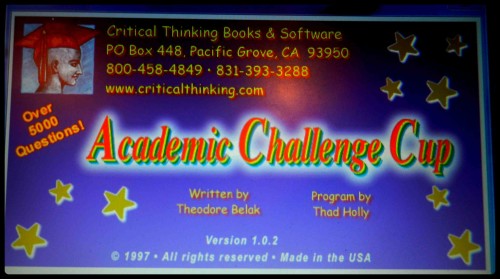 The Academic Challenge Cup is written for 6 – 12 grade and covers information in the following subjects:
1.  Math
2.  Science
3.  US History
4.  US Geography
5.  World History
6.  World Geography
7.  Literature
8.  English
9.  The Arts
Pick one area, and it will give you a multiple choice question. You will find out right away if you are right or wrong, and then will be given the correct answer.  So it tests your children and teaches them at the same time!
Here's a sample question for you in US History:
1.   In what war was the Battle of San Juan Hill?
Answer:  The Spanish American War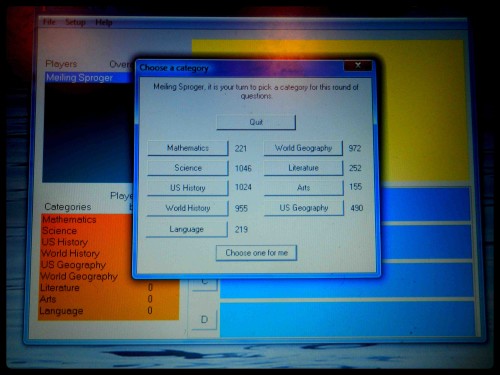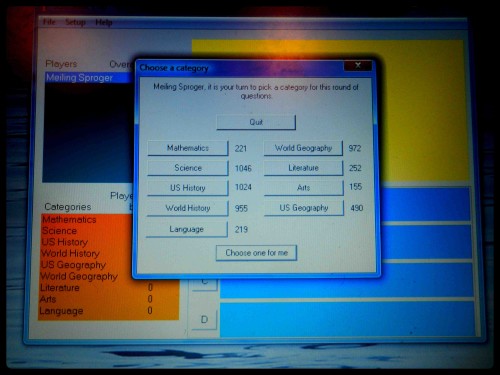 This game is easy to set up, comes as a CD-Rom, and can be played individually or as a team, with multiple players.  It is compatible with Windows or Macintosh. It features 5,000 questions, with optional sound effects, and the length of the games can be varied.
The Academic Challenge Cup teaches the following thinking skills, through play:
1.  Deductive Reasoning
2.  Compare and Contrast
3.  Analysis
…while reviewing  knowledge in all the core areas!
This game can be played using just one subject area or can be set up to play with mixed subject sessions.  Unfinished games can be saved.  My family really liked that!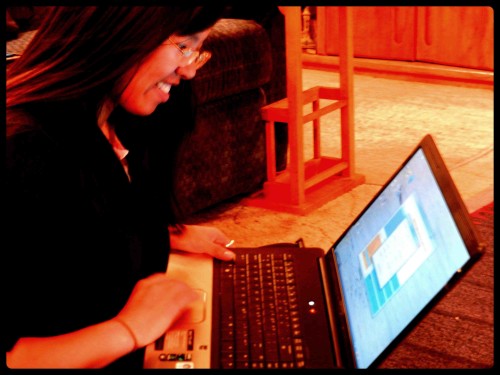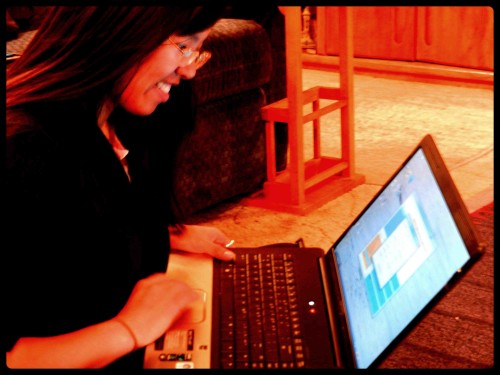 In fact, when I got the Academic Challenge Cup out to review it this week, my daughter grabbed it, recruited my husband to join her, and they enjoyed an evening of it!  They couldn't put it down!
Although it is not set up as a review for standardized testing,  we found it to be so much fun, and a great way to review concepts and knowledge over the summer, or as a fun break from regular academics on a rainy day.
If you are looking for a playful way to review core subjects with your middle schooler or high schooler, my family, indeed, recommends The Academic Cup. For more information, please go to www.CriticalThinking.com.  There you will see more  innovative games to challenge your children's thinking skills, while having tons of fun.
Betsy is a writer, blogger, homeschool consultant and most importantly, mom to her 18 year old, who was adopted as an infant. Betsy and her husband chose to homeschool, to provide 1 on 1′s and the nurturing spirit of learning at home. And this year, her teen was accepted into four colleges! Betsy blogs about their journey, at BJ's Homeschool Our Steps to College. She enjoys gardening, writing stories for preschoolers, and getting out in nature as a family. Betsy also offers homeschool help to families here.