What a delight it has been to work with A Simple Start in Chalk Pastels written by Tricia Hodges and Lucia Hames (Nana)! For several years we have been using Nana's tutorials to enjoy art along with our nature studies. I'm enthusiastic about sharing our experiences with you so that you can enjoy some simple art in your homeschool.
Chalk Pastels Art Curriculum Review
Please note that I was given a copy of A Simple Start in Chalk Pastels in exchange for my review and this post does contain affiliate links to the book. If you choose to purchase this chalk pastel tutorial book through the links on this post, you'll be supporting the work at Blog, She Wrote and I would be grateful.
What Do You Need to Get Started?
drawing paper – we like white sulphite paper which is good for wet and dry media
chalk pastels – you can buy inexpensive sets at craft stores
wax paper – or another place mat is optional to keep the chalk dust super easy to clean
damp paper towels – for wiping hands occasionally
a copy of A Simple Start in Chalk Pastels to be displayed on a screen while you work (computer, iPad, Kindle)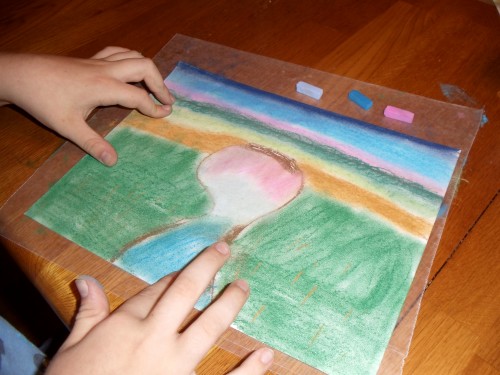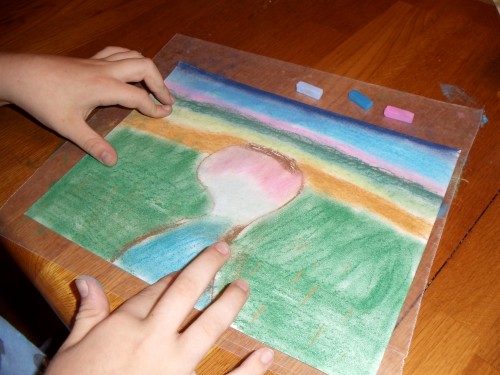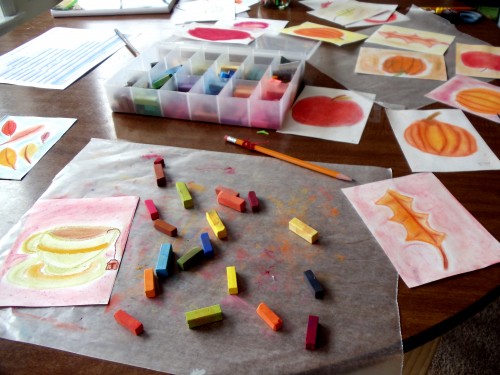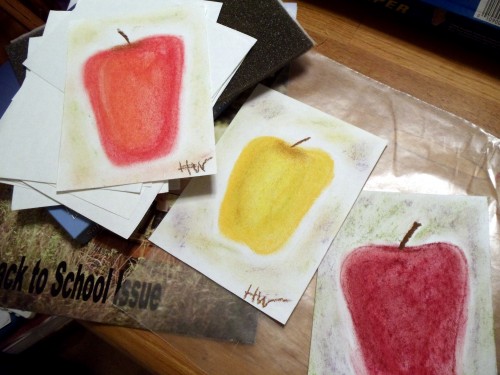 Some Advantages of Using A Simple Start in Chalk Pastels:
Quick and easy to implement
Great for art projects to span

all the ages of your children

The tutorials are explained well and include pictures
Chalk pastels are very forgiving allowing even the most self proclaimed ardent non-artist to enjoy their results
There is a wonderful variety of subject matter – so you can pull this out to add art to many of your studies
Excellent tie in to nature studies
Recipes are included with the food tutorials
Bonus video material and tutorials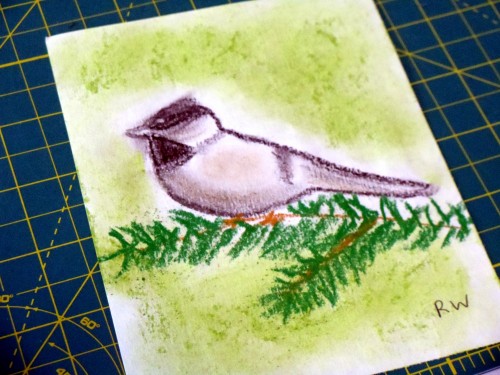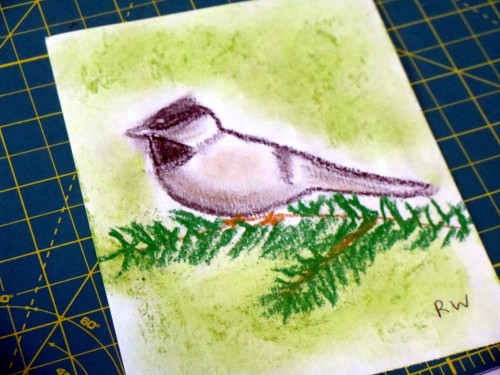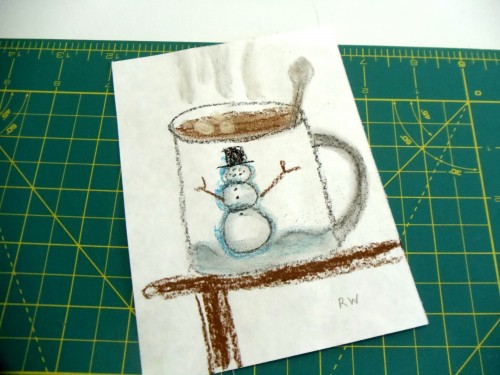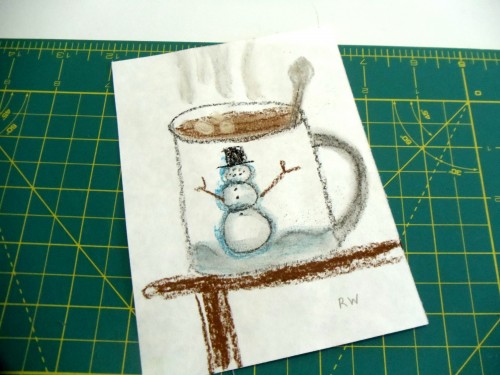 How We Use A Simple Start in Chalk Pastels:
As a family for a simple, quick art lesson on a day when we need a change of scenery!
In conjunction with our nature studies – we often learn about something and then sketch it
Independently by allowing my artsy kids to read and try out different projects
To decorate our home – chalk pastel drawings make great wall hanging. When we need something new in our frames, it's the only reason we need to joyfully pull out the chalks.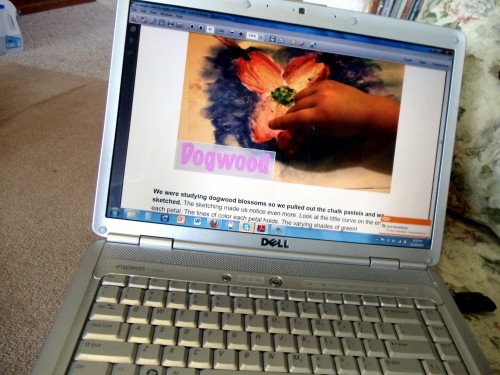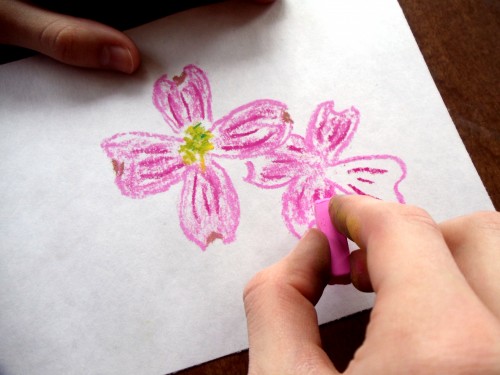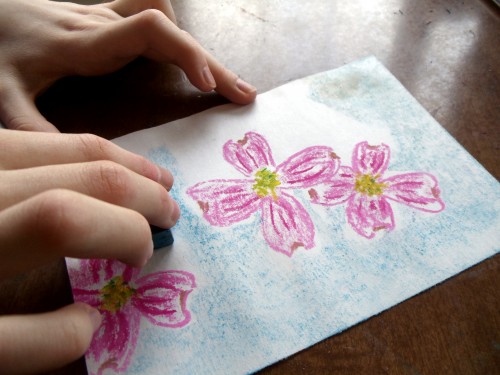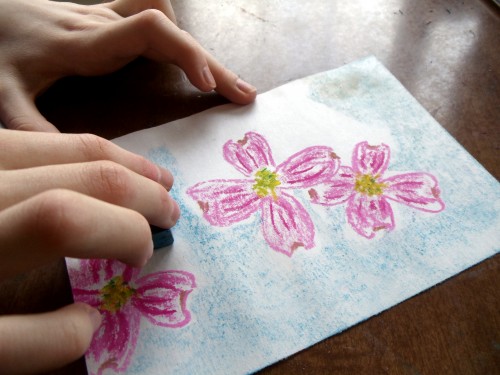 I'm so thankful for first being introduced to Tricia and her tutorials through Barb at The Handbook of Nature Study. Our marsh drawings even made it into one of Barb's newsletters and we've been chalking ever since.
Pulling out the chalks always brings a measure of peace to our day and A Simple Start in Chalk Pastels makes it even easier to implement.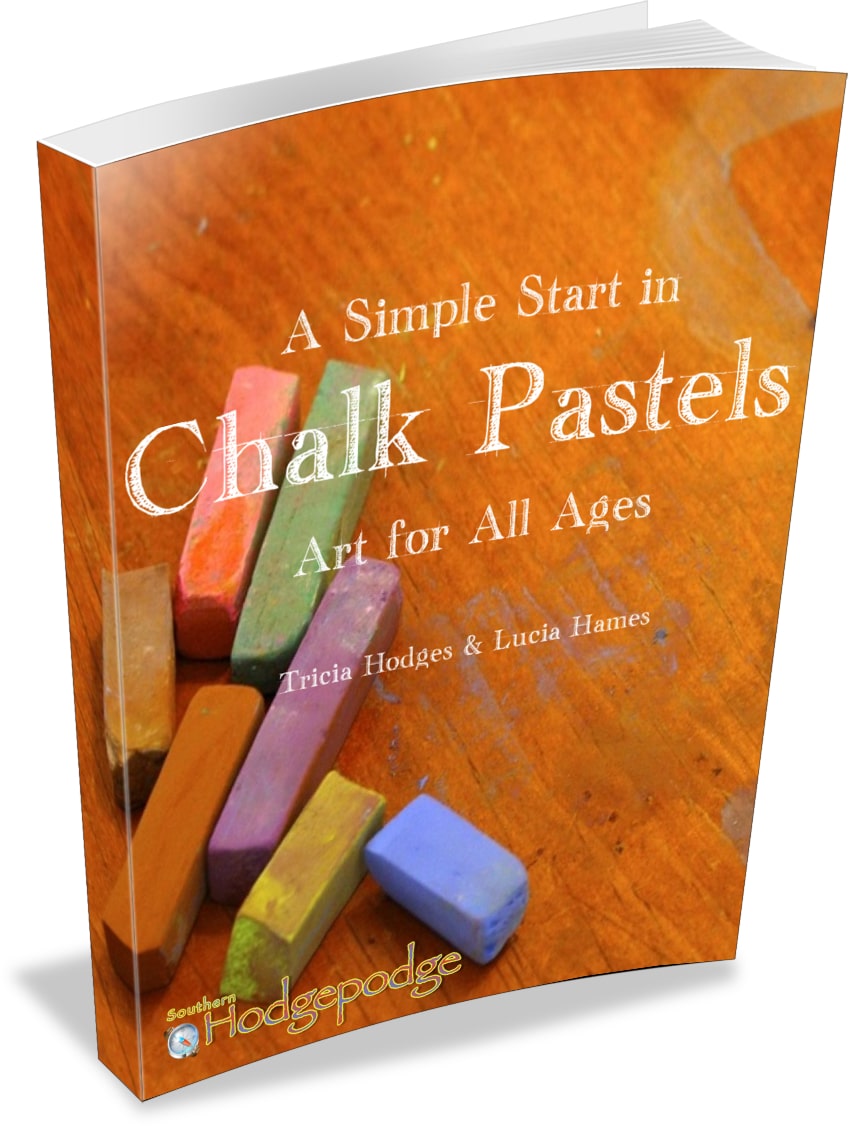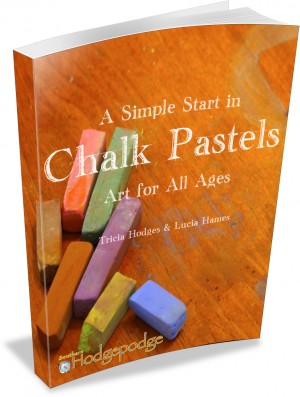 You won't be disappointed in the results, so give it a try and let Tricia know how it went! She has an Art Tutorials Showcase Pinterest board and would love to feature your completed art work!
Discount Code for A Simple Start in Chalk Pastels
No lengthy supply list – just add chalk pastels and paper. An entire year of art tutorials for all ages together is just $19.99. Read more about it at Southern Hodgepodge.
If you decide to purchase A Simple Start in Chalk Pastels now and you win a copy in our giveaway, your money will be refunded in full.
~written by Heather, Blog She Wrote