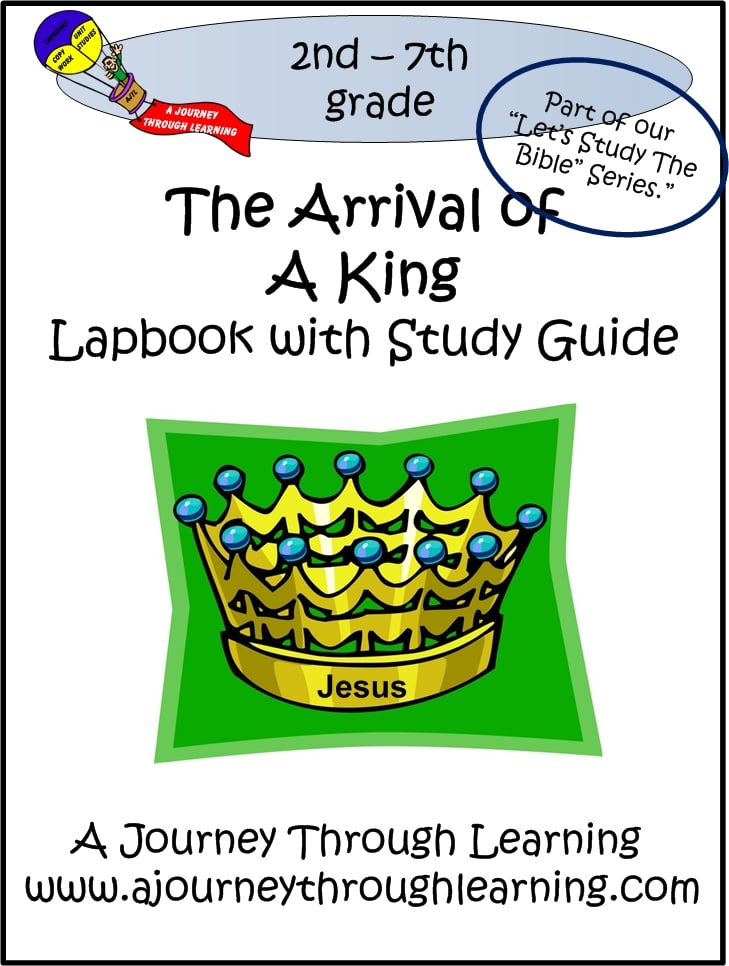 We've been lapbooking since March 2008. When I found out about lapbooking I was thrilled since I have children that love to work with their hands while they learn. This was a perfect fit for us.
 The month of December we've taken a step away from our regular schooling and have solely focused on spending time together and learning more about our Lord Jesus Christ and the reason for the season.
I've done lapbooks before through A Journey Through Learning  but I thought it would be fitting to share about this particular one since this is the Christmas Season.
This study helps you walk through the Bible during the time of Jesus' birth. Full of Bible scriptures already placed and ready to print for you. No need to look them up.
As we worked through this lapbook, we learned about:
 the birth of Jesus
 Mary and Joseph
 Gabriel the Messenger
 Zechariah
Elizabeth
the Temple
Mary visiting Elizabeth
John the Baptist
Caesar Augustus
The Birth of Jesus
The Census and Taxing
The Manger and Shephards
The Magi
King Herod
The Gifts
and more….
The lapbook format was easy to follow and understand. The research is already done for you. No additional prep is necessary. Print out the information you will need to do that lesson and you're ready to go.
The information is written in a way you can just read it straight to your child and then complete the lapbook templates together.
 The information is written first, then follows the scripture on the next page that is typed out for you in regards to that specific lesson and then the template/s follow with step by step instructions on how to cut them out and put them together as well as what to put in each template. 
The templates are in color which is nice. You can choose color or black and white. There is also step by step instructions at the beginning of the book for the beginning lapbooker on how to assemble this lapbook and what you will need to put it all together.
If you are looking for a lapbook or hands on curriculum to teach your child about the birth of Jesus, this is a wonderful resource.
You can learn more about A Journey Through Learning by checking out their website
here