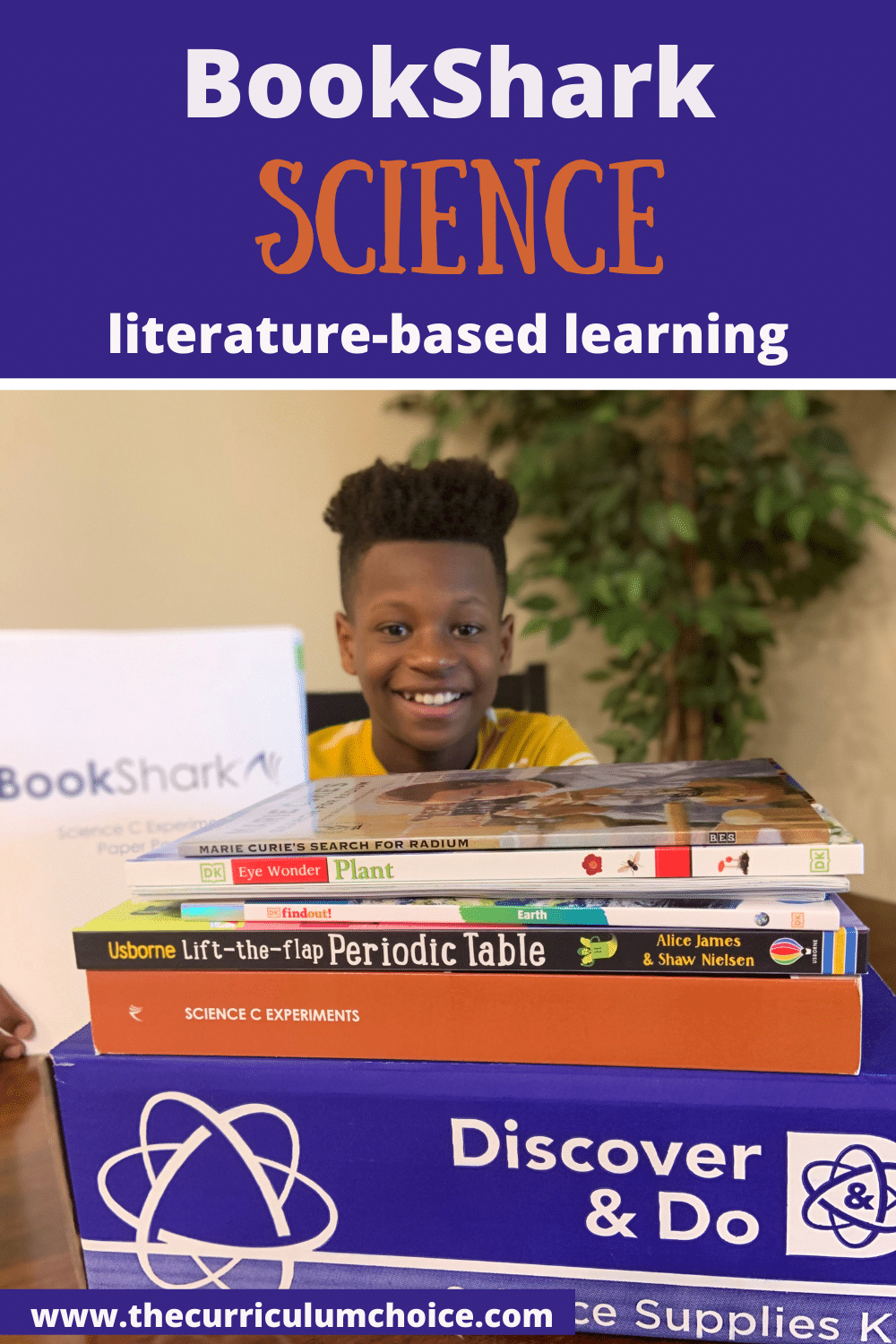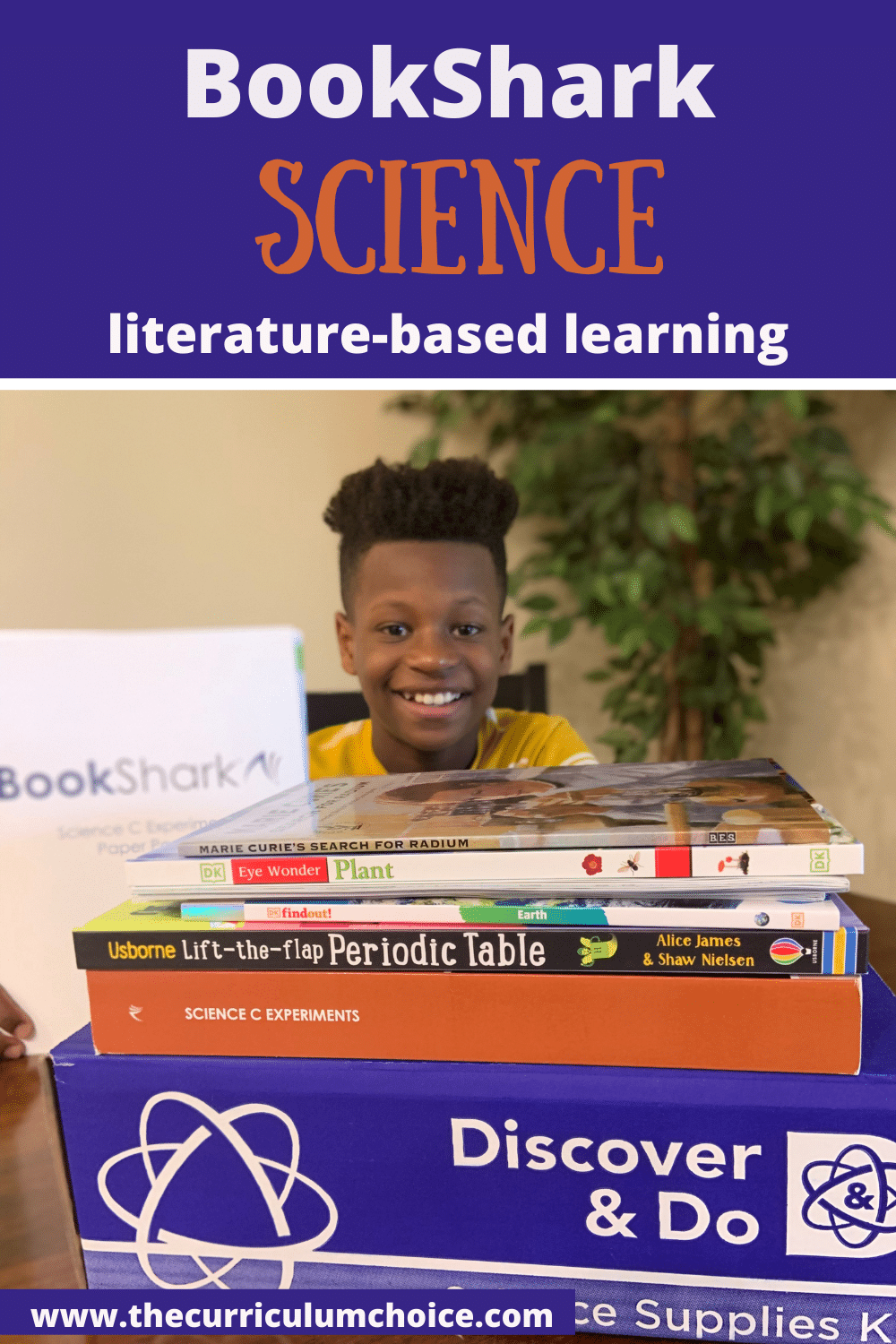 With the abundance of homeschool curriculum available these days, it can be hard to choose what might work for your family.
Just imagine…
You need to explore a different 'something' for a child. For example, maybe the program used in your family worked for another kiddo. But, not this one…or, at least not in the same way.
So, you jump online to search.
And search.
And search.
You might land on helpful information or worse, the search may not lead to anything useful. In the meantime, precious time and energy is spent. Plus, your child still needs curriculum!
Helpful sites like this one help ease the burden of searching. In one spot you can explore all kinds of topics related to homeschool curriculum, ask questions and even possibly decide next steps.
Today I introduce a literature-based science curriculum which could also ease your homeschooling journey. BookShark Science is an all-in-one complete science package ready to use as soon as you open the box. I received a sample science pack and was compensated for my time to review.
As a veteran homeschool Mom, I invite you to check this homeschool science curriculum out (and stop that searching).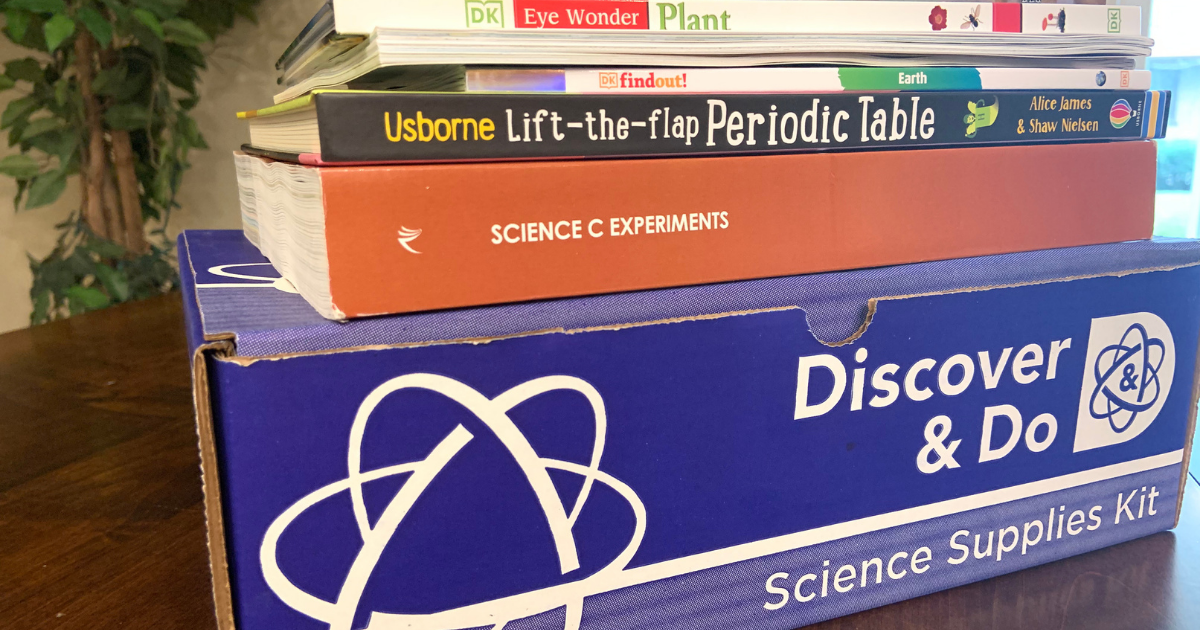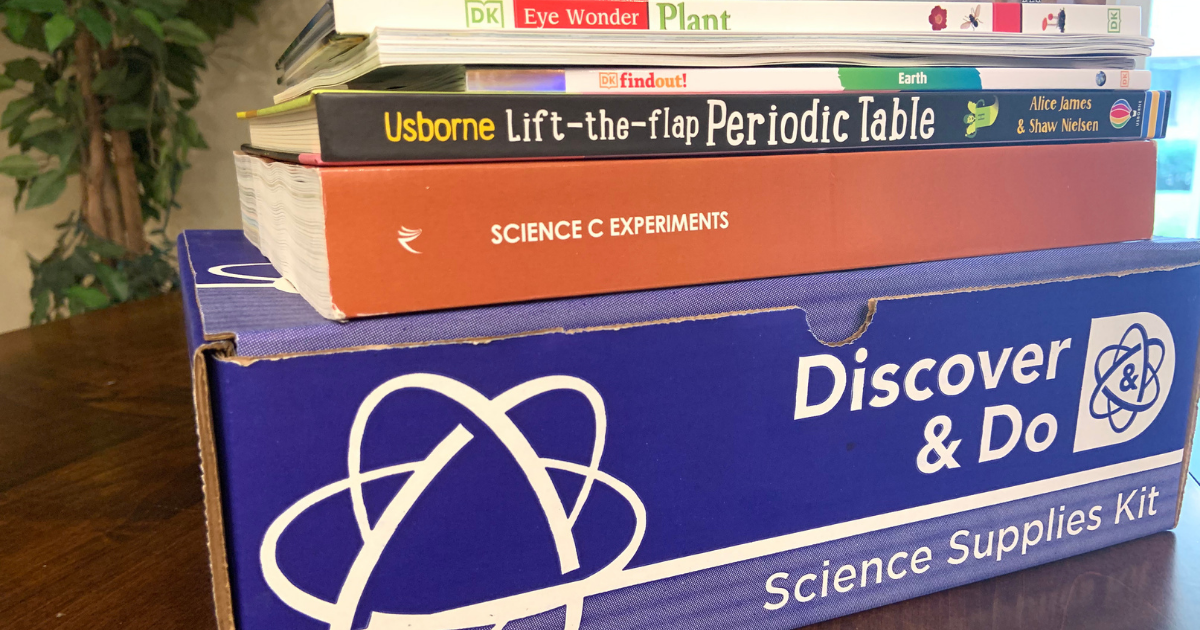 Introducing Literature-Based Curriculum
BookShark Science organizes their packages by topics and suggested age ranges for study. See their full list of offerings HERE.
Topics such as the solar system, engineering, plants and animals, chemistry, robotics, astronomy, energy and SO much more are brought together in a literature-based way.
Literature-based simply means using real books (often referred to as living books), rather than textbooks. So for example, your child reads about their animal study by exploring a few books related to that exact topic. BookShark's literature choices are highly engaging and from reputable companies.
Request a print catalog to see for yourself.
Overall, this curriculum aligns with Next Generation Science Standards (NGSS) and takes a faith-neutral approach. Your child will enjoy opening a big box of books arriving at their doorstep. Not to mention, enjoying the activity sheets, experiments and supplies all in step with science standards for top-notch learning.
Check out more about NGSS at this link.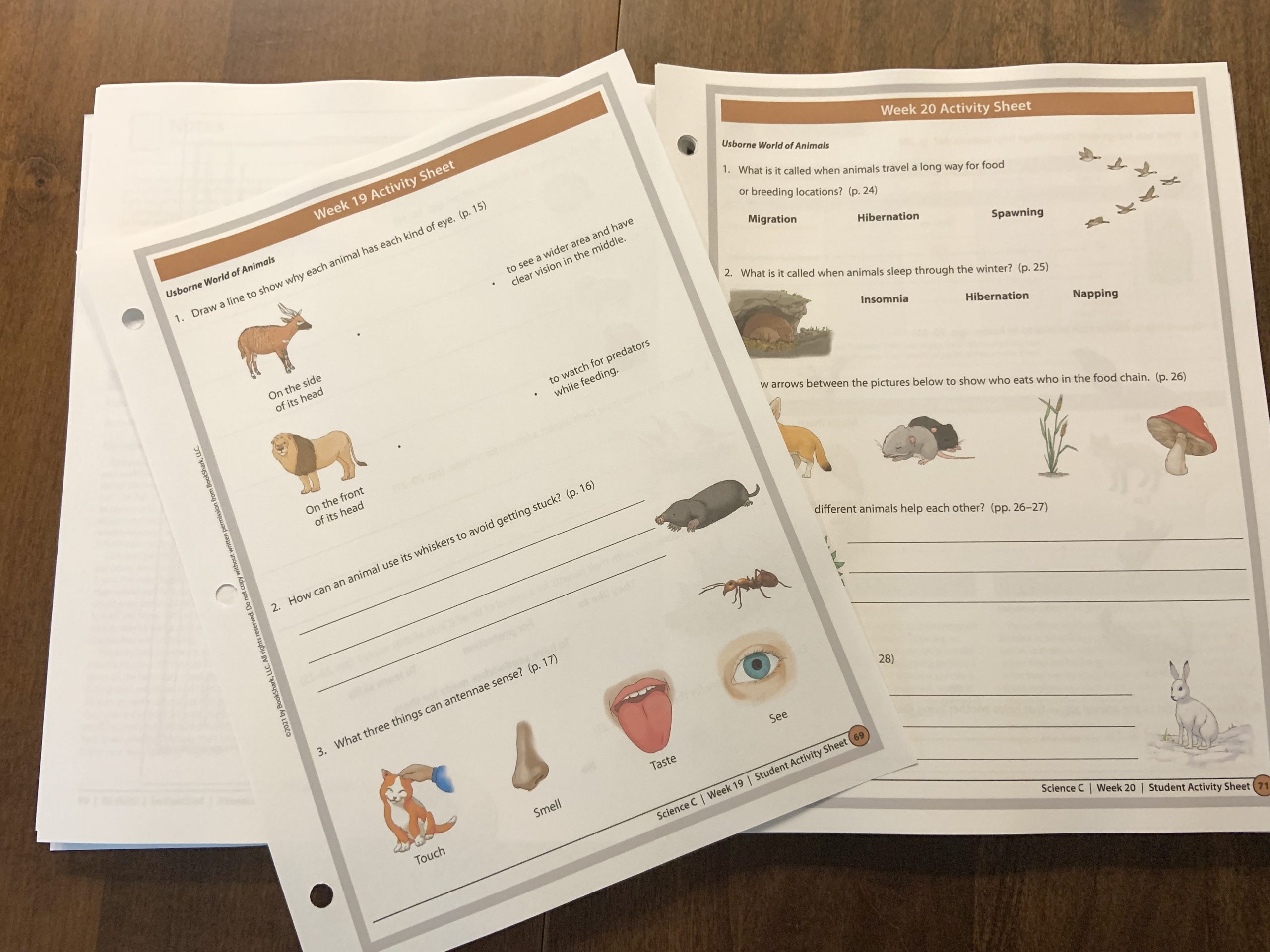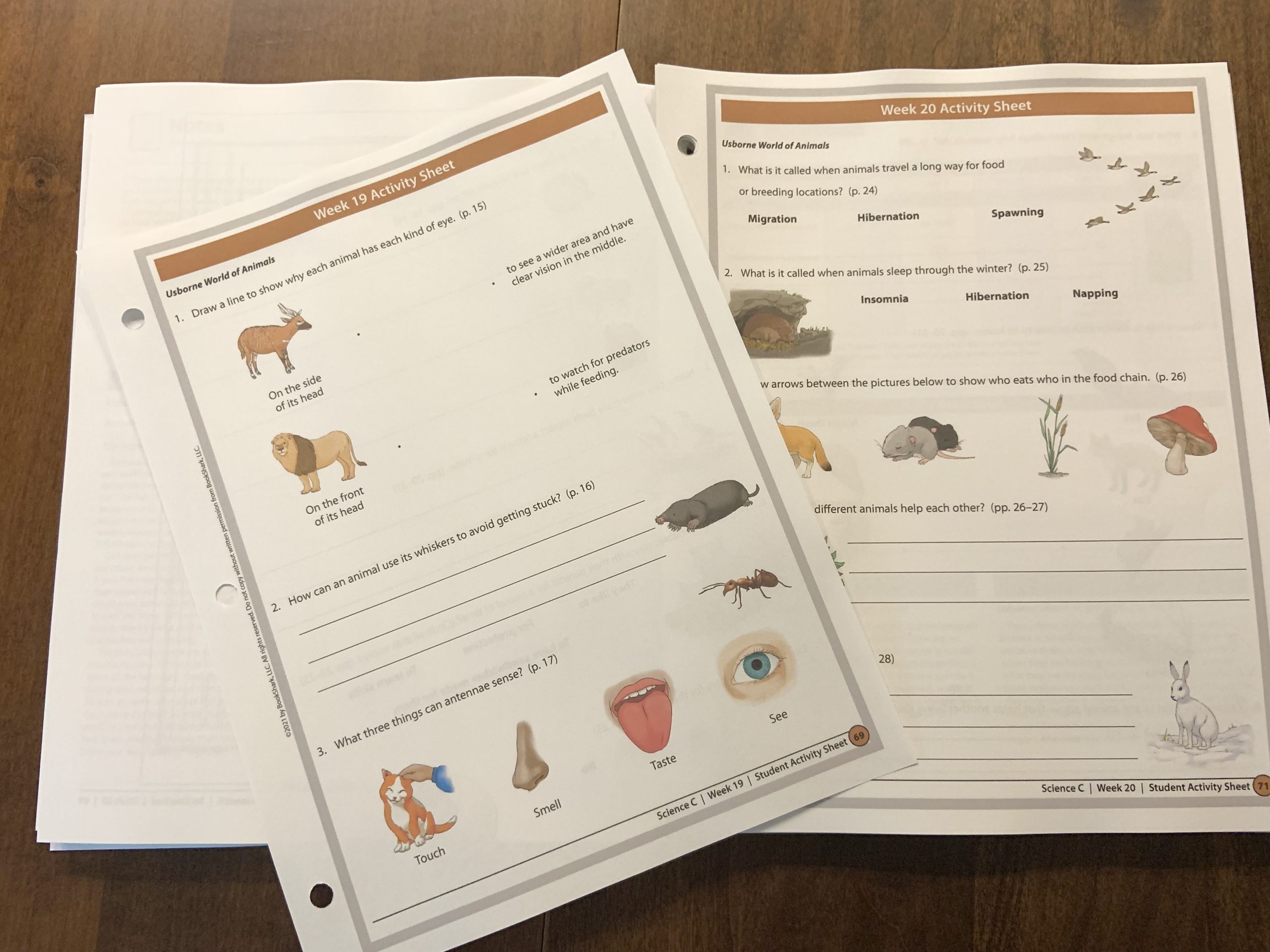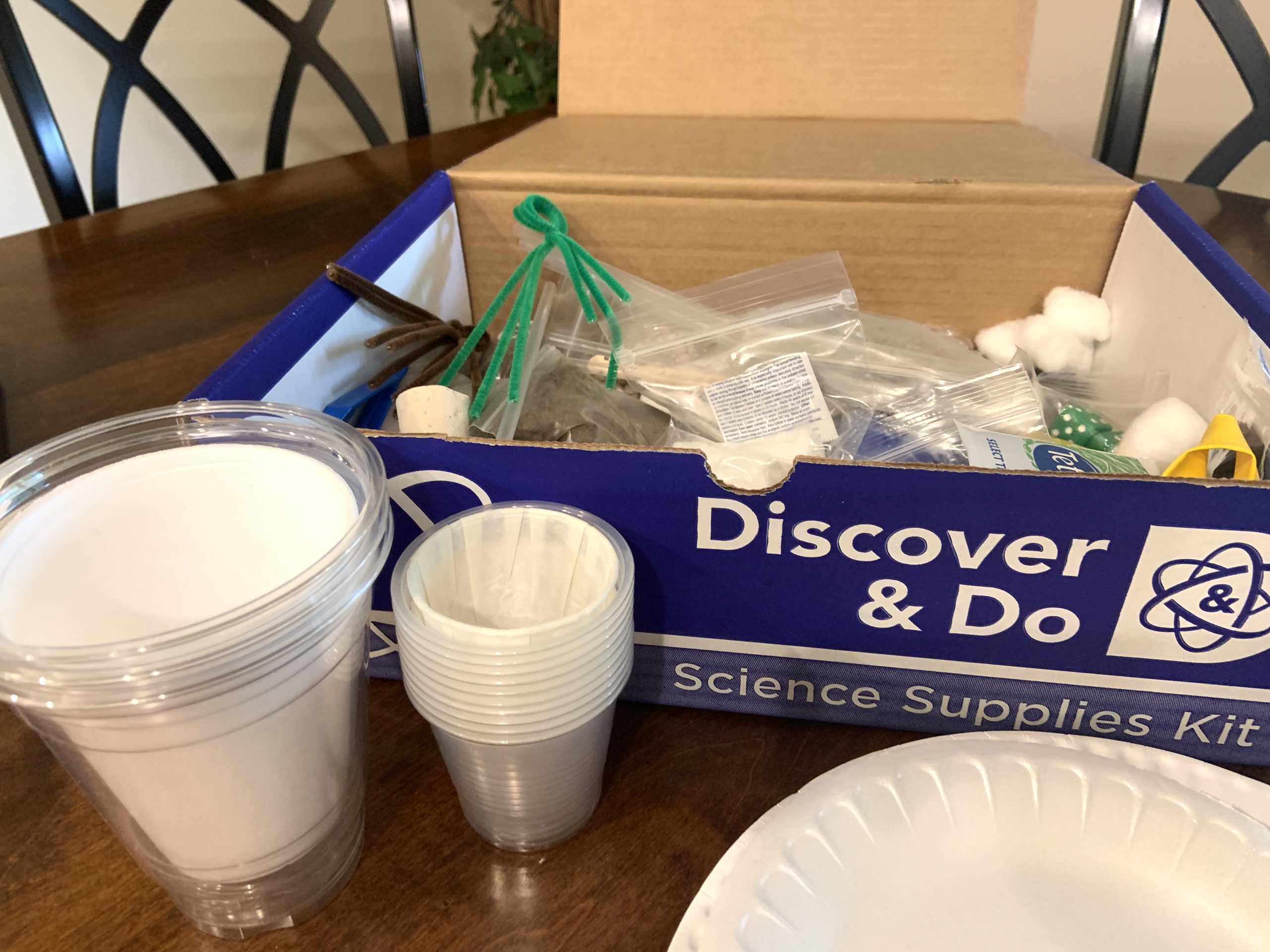 Benefits of BookShark Science Curriculum
For the homeschooling parent, BookShark creates an easy-to-implement approach. By this I mean the science packages arrive with:
an instructor's guide of 4-day weekly lesson plans for 36 weeks
activity sheets to match topics (with answer keys)
an experiment book with detailed instructions
all basic supplies for each experiment
Check out the video below for a visual sneak peek!
If you would rather print and look at sample activity pages or a sample of an instructor's guide, click HERE. Go to any science package and scroll down to the tab 'samples' to download.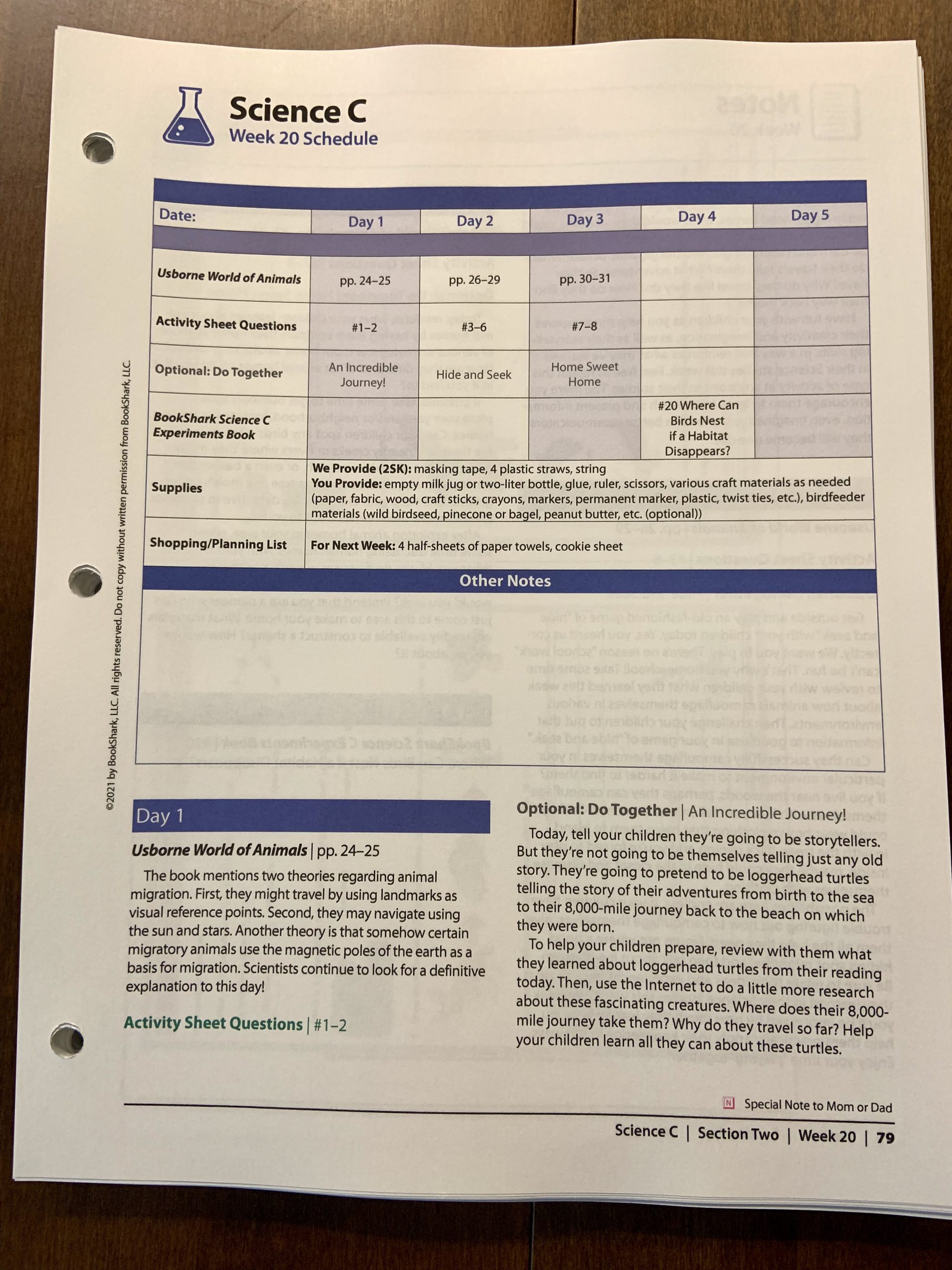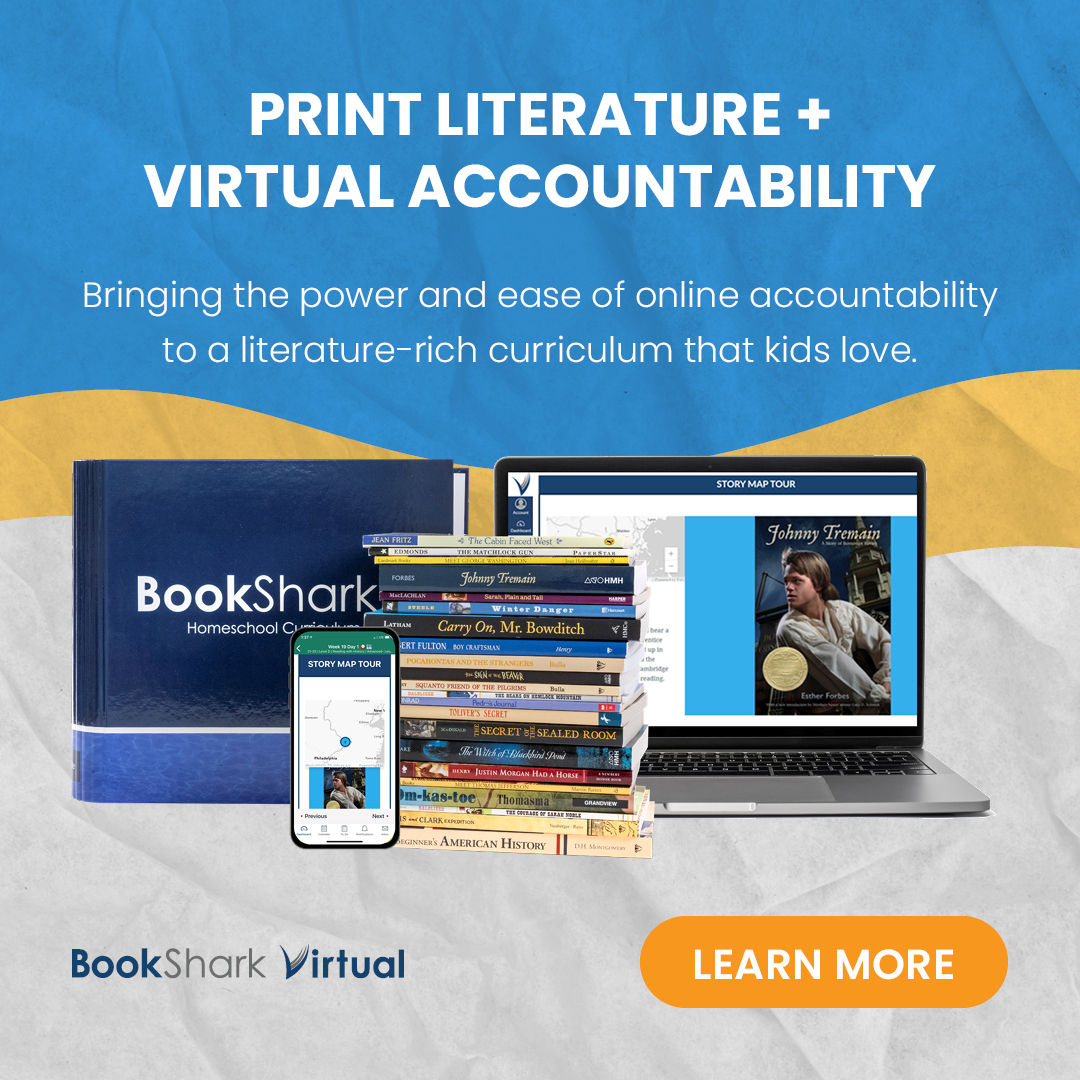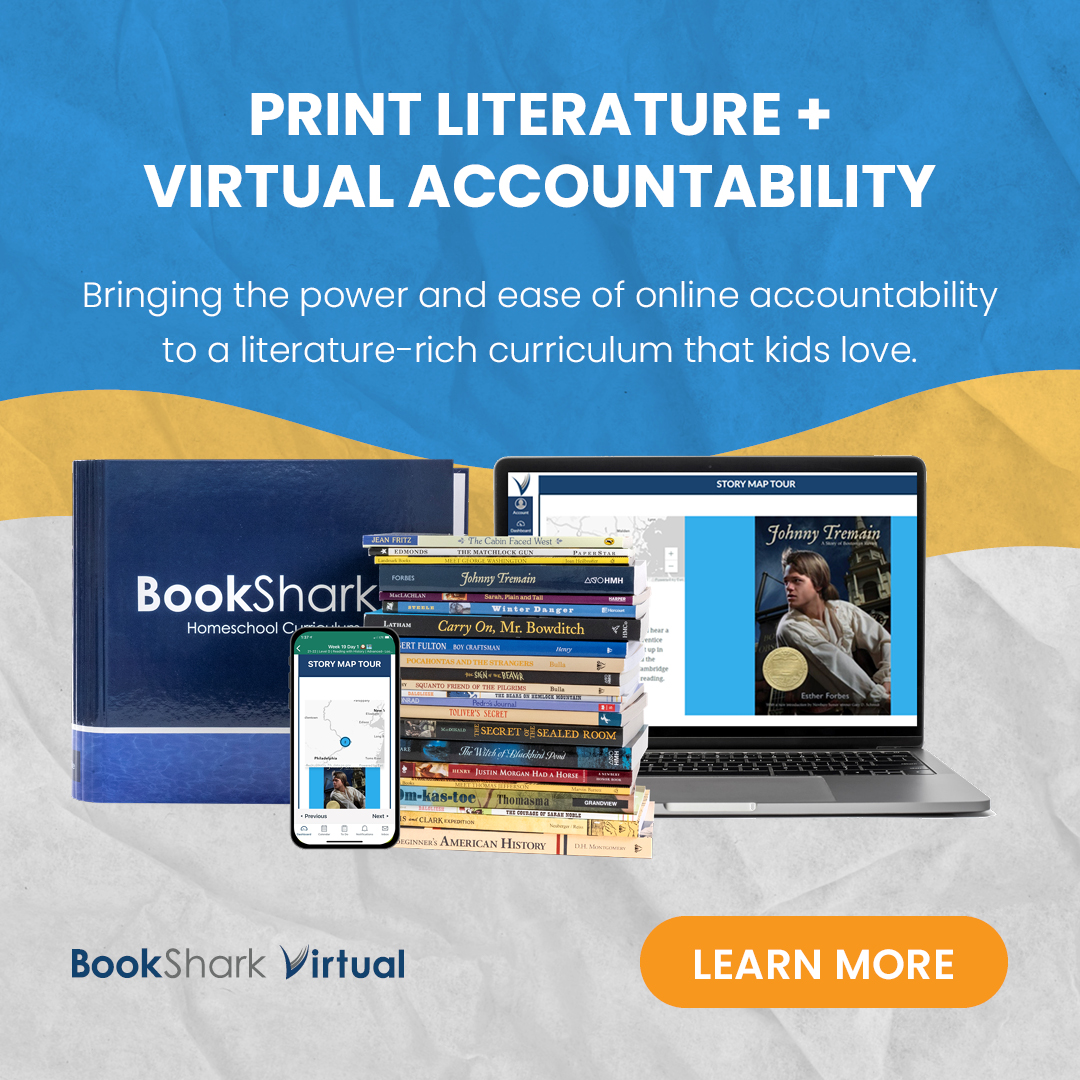 Final Thoughts on BookShark Homeschool Science
Want to know another great perk of BookShark homeschool science curriculum?
BookShark Science offers virtual supports! When you pair BookShark print curriculum with BookShark Virtual parents and students get cool online features like assessment, grading, and accountability—accessible via mobile or desktop!
The best way to understand BookShark Virtual is to try it yourself. The first three weeks of every Virtual course are available for FREE just like the Instructor's Guide samples always have been.
Watch the demo videos to get your bearings, and then take it for a spin. Let your child take a peek, too!
Consider this… BookShark science may just end your search for homeschool science curriculum — so save your time and energy by checking out their offerings today.